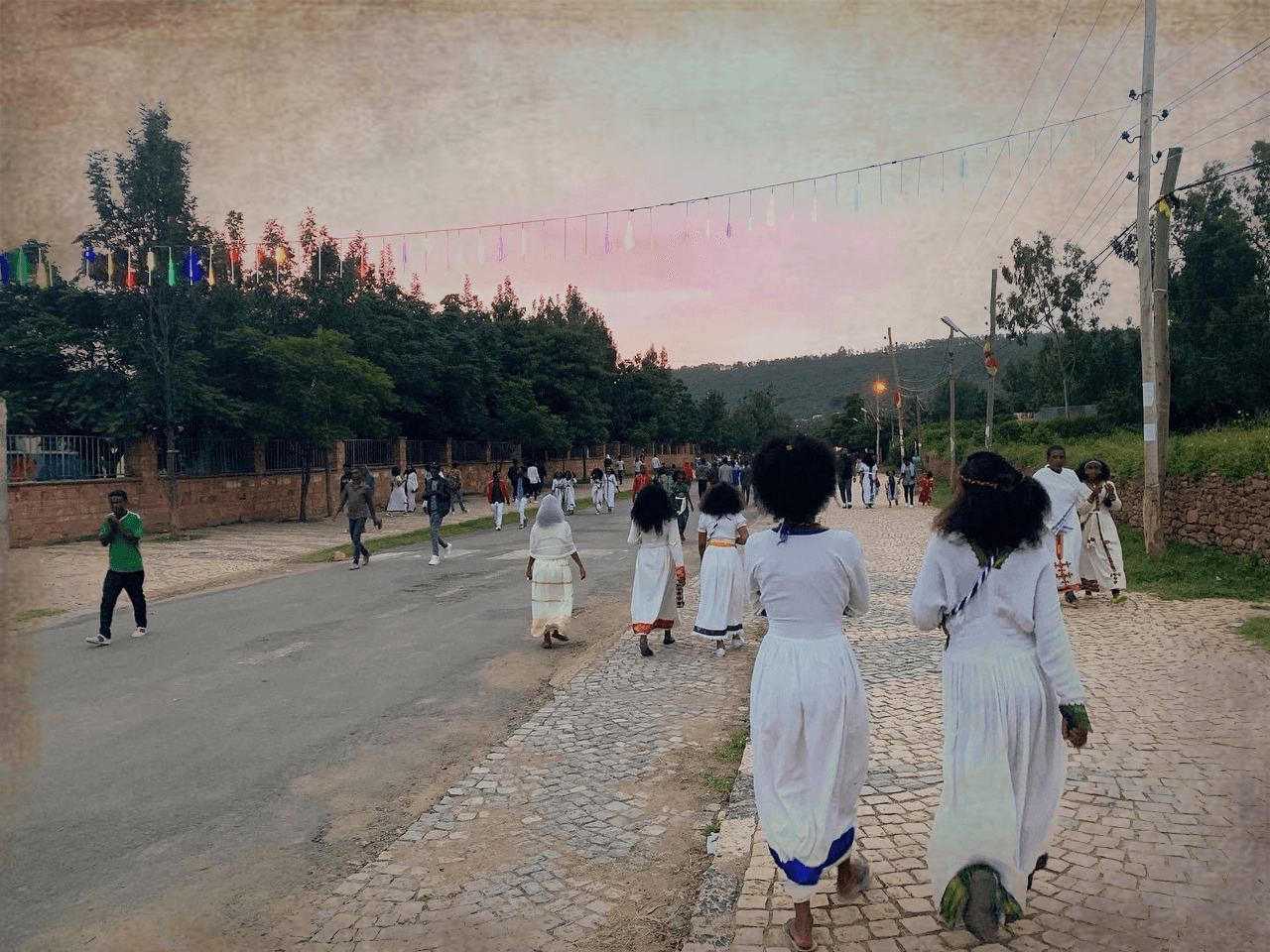 Home Too Soon
Evacuated because of the pandemic, two alumnae Peace Corps volunteers vow to return to their posts.
For Erin Schreiber '18, serving in the Peace Corps meant fulfilling a childhood ambition. For Marisa Creta '19, it brought the honor of representing her country in a new and developing nation.
But when the coronavirus pandemic forced the Peace Corps to evacuate all of its volunteers around the world—a first in the organization's six-decade history—both of their experiences came to an abrupt and unexpected end. And though both alumnae hope to return to their respective assignments, the uncertainty of if and when that could happen still weighs on their minds.
Schreiber says that growing up listening to her uncle's tales of his Peace Corps service (Honduras in the 1990s) planted the seed in her mind about doing something similar. Her involvement with Monmouth's Peace Corps Volunteer Preparatory Program strengthened that conviction and gave her a step up when she applied to the organization.
Since January 2019, she had been serving as a community health advisor in a rural village outside Axum, Ethiopia. There, she worked with local officials to improve nutrition, maternal and reproductive health, sanitation, malaria prevention, and basic hygiene for villagers. Like many volunteers, she took on more responsibilities the longer she was there. Last fall, she started assisting the English teacher in the village high school. And she spent much of the last winter planning a camp that she hoped to offer this August. Camp GLOW (Girls Leading Our World) would have taught young Ethiopian women lessons in leadership, agriculture, language, and gender empowerment.
It was essentially ready to go, says Schreiber. "The grant had been written, and was about to be submitted. Then the next day I woke up to an email saying I had to evacuate."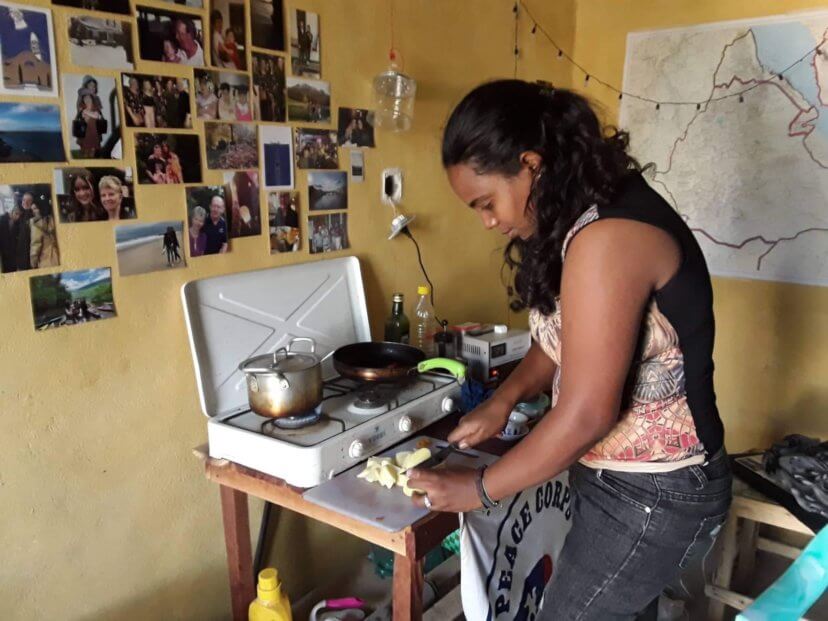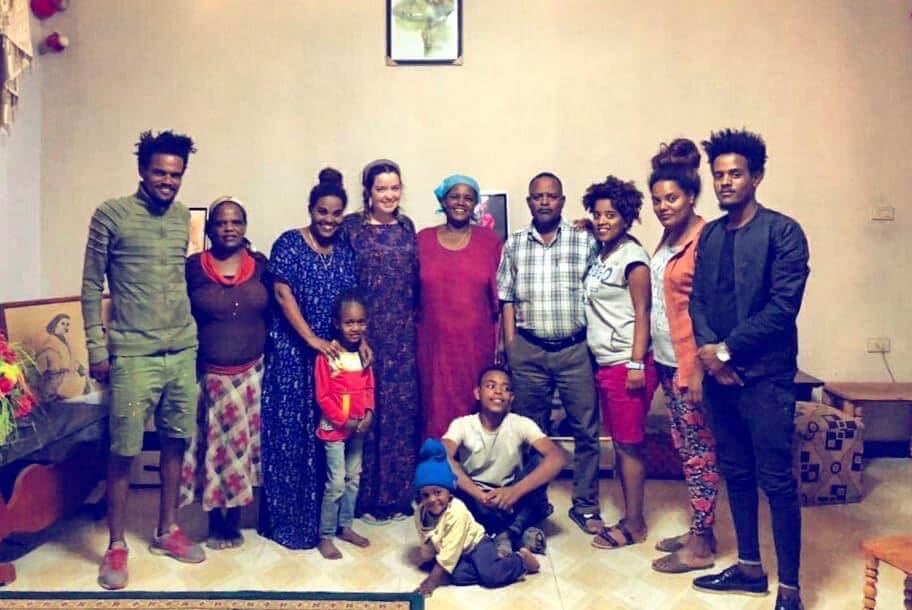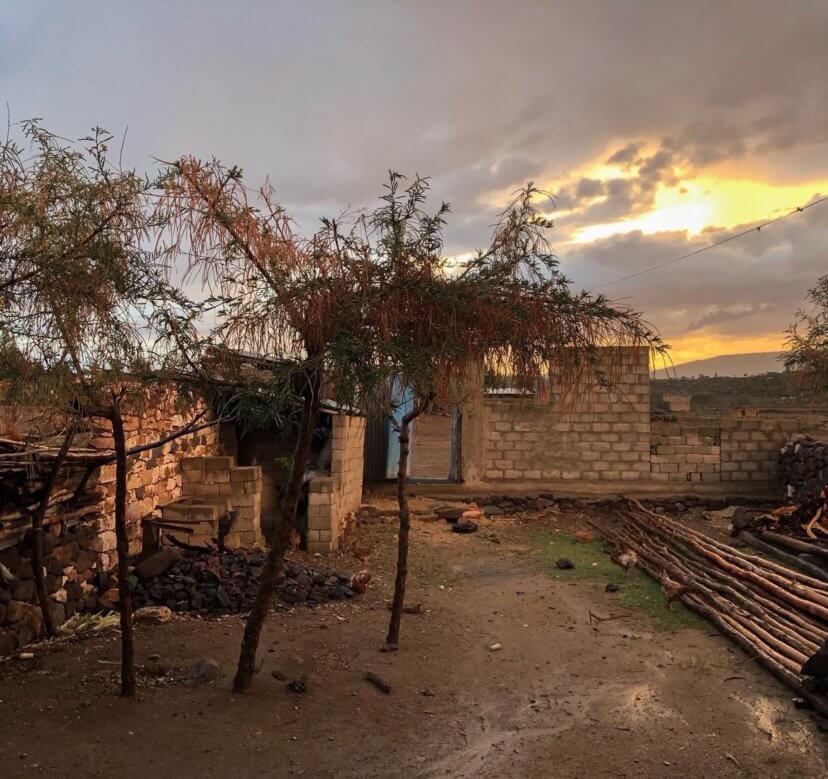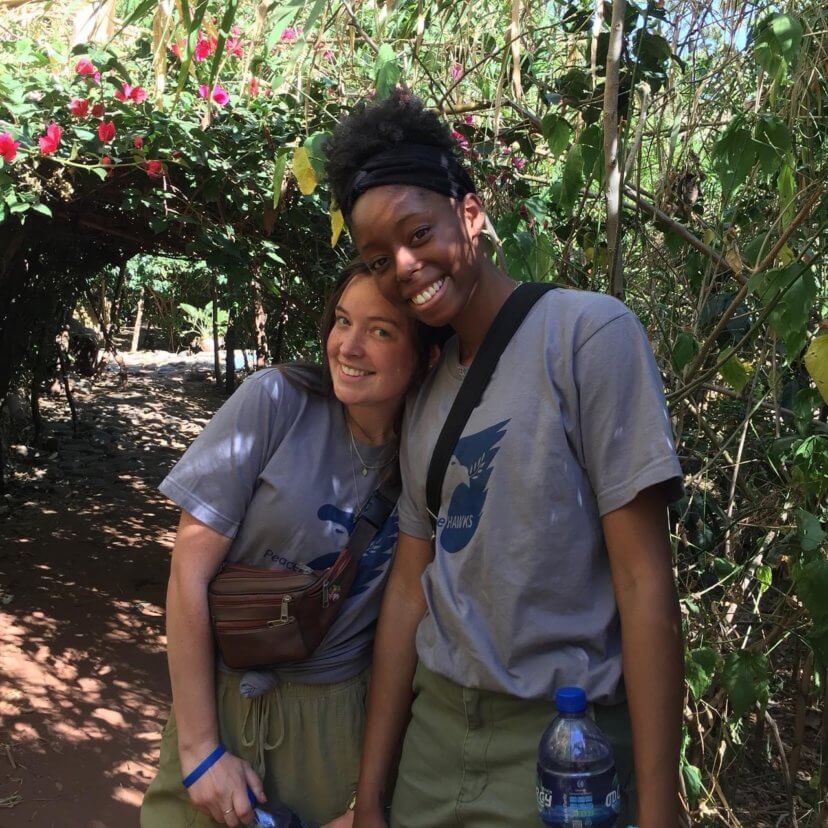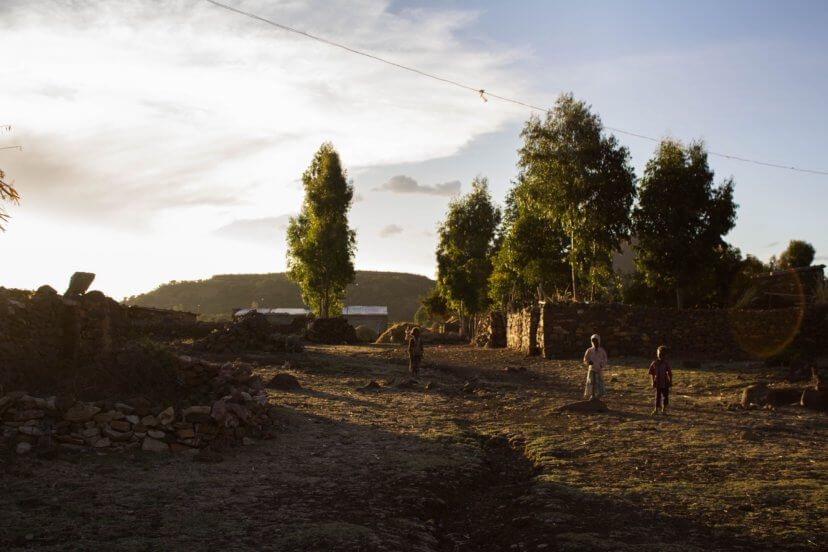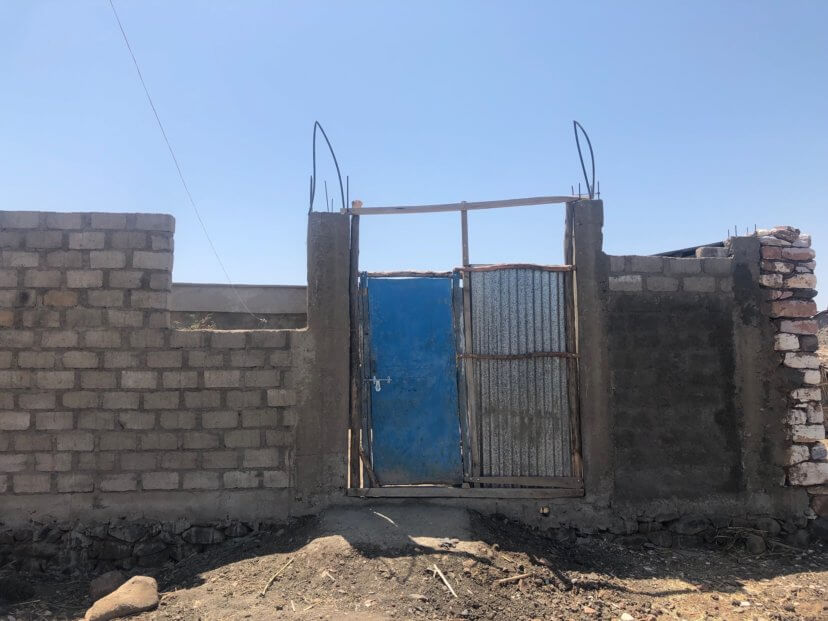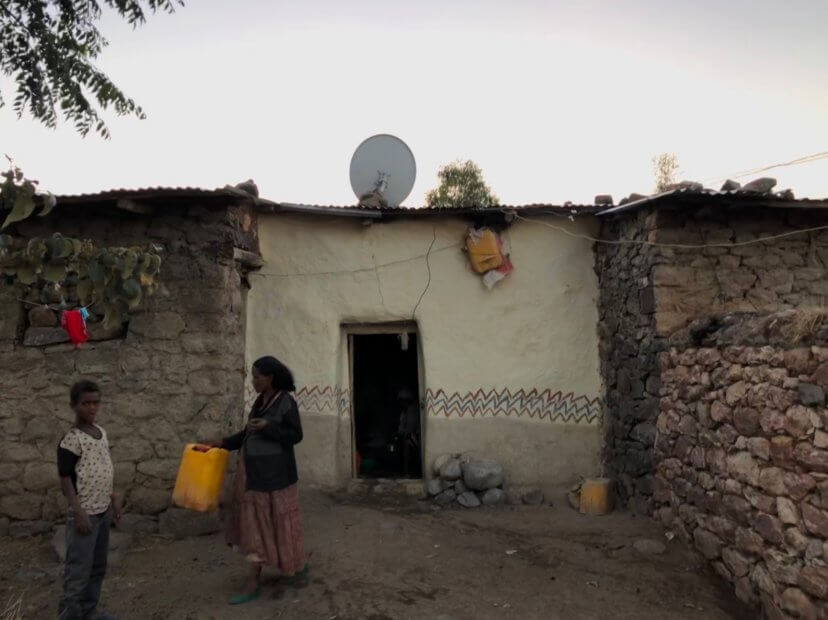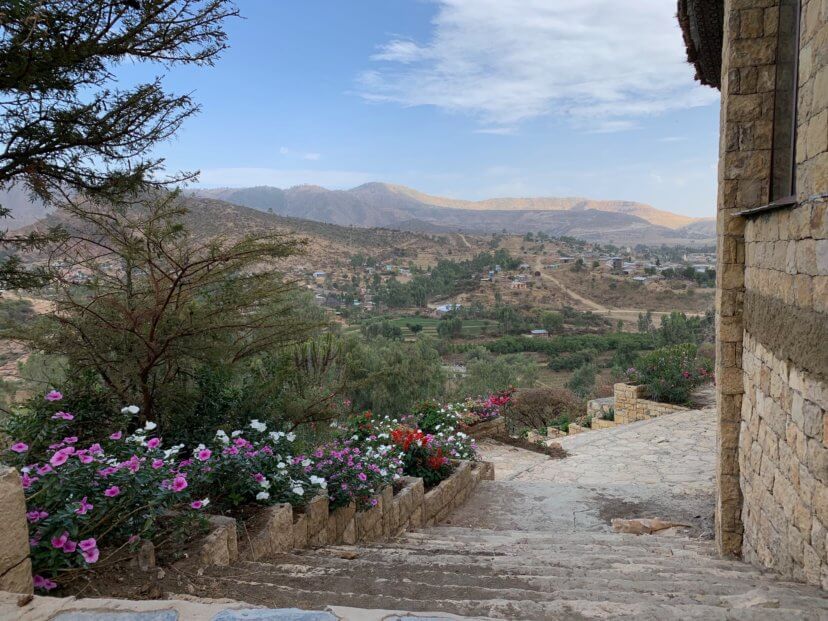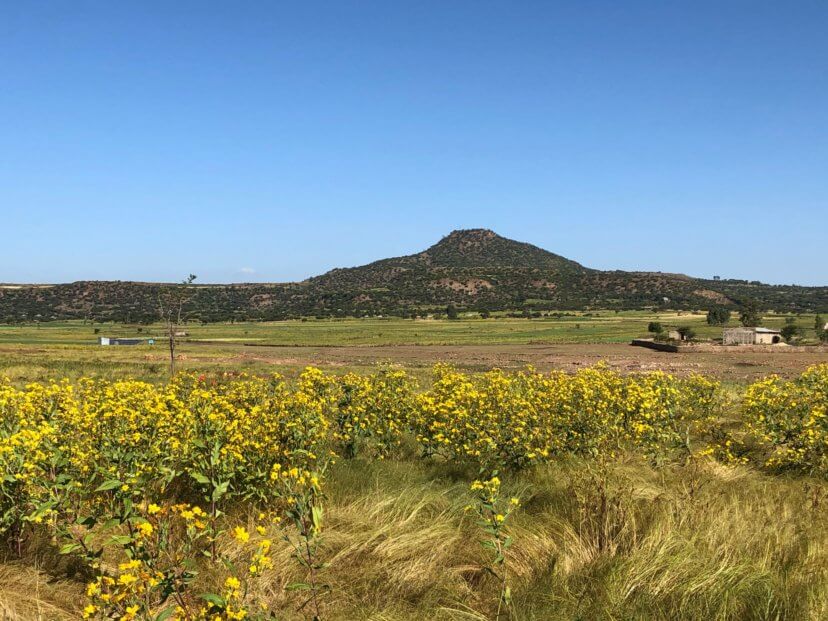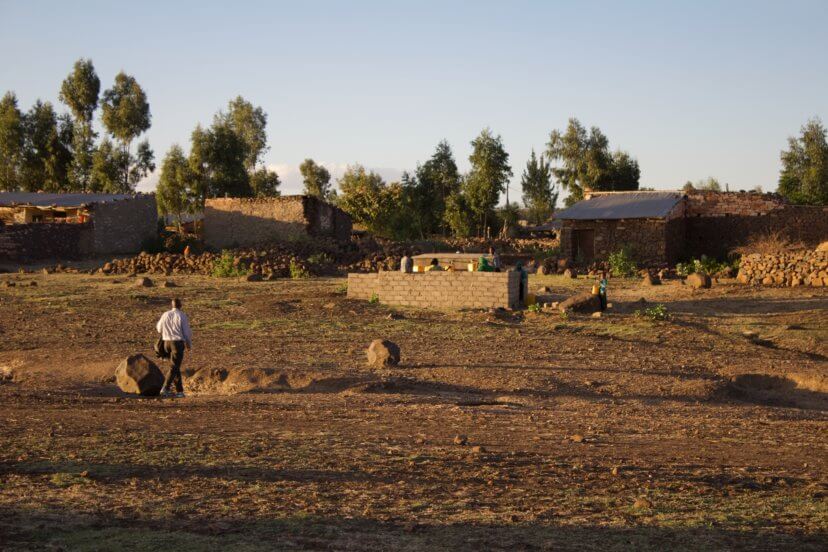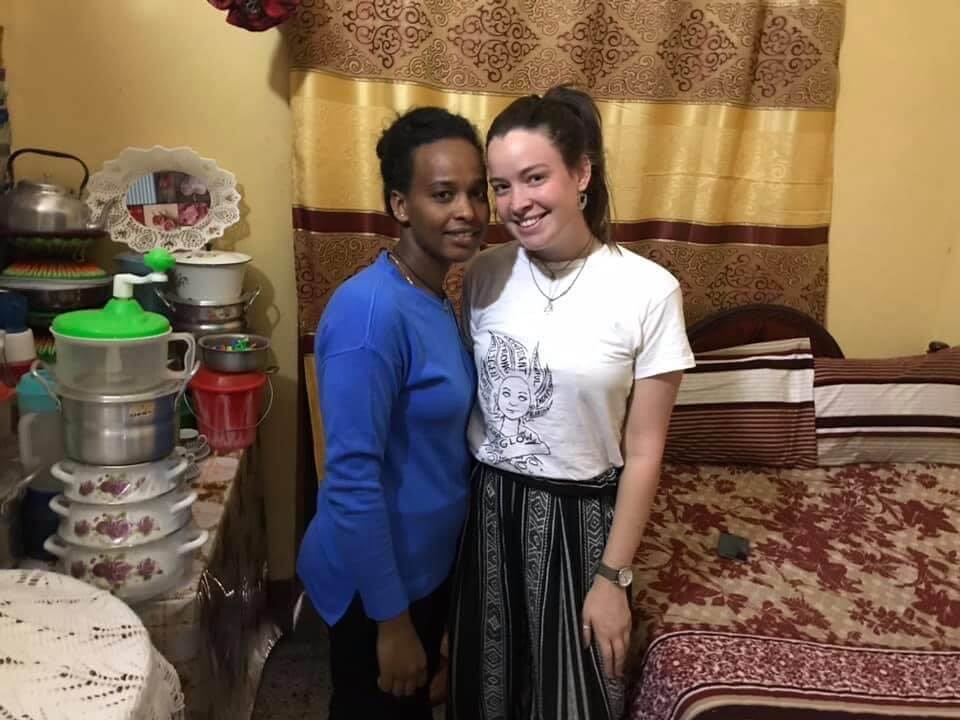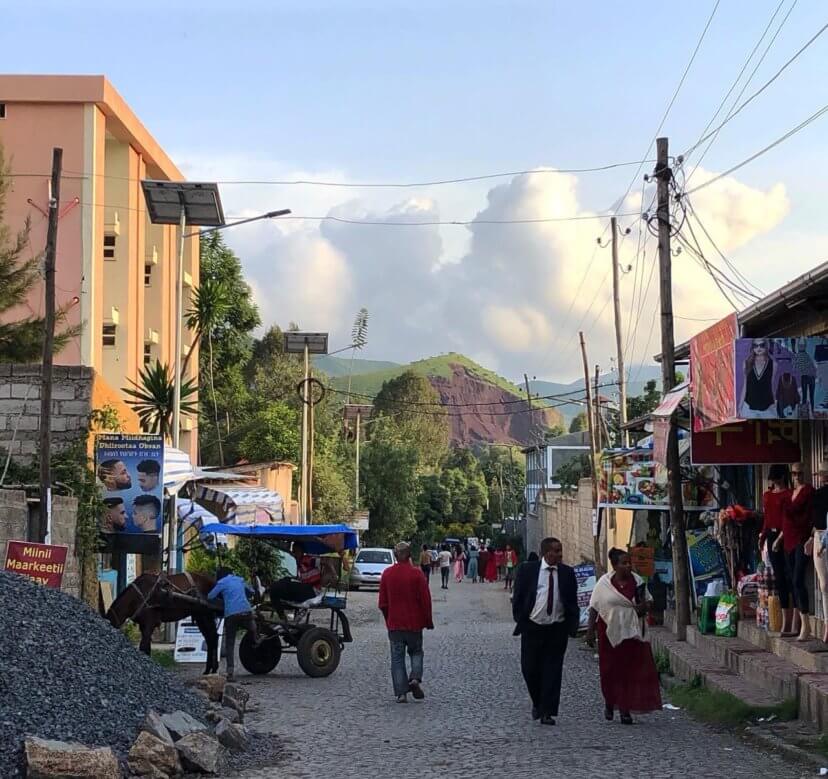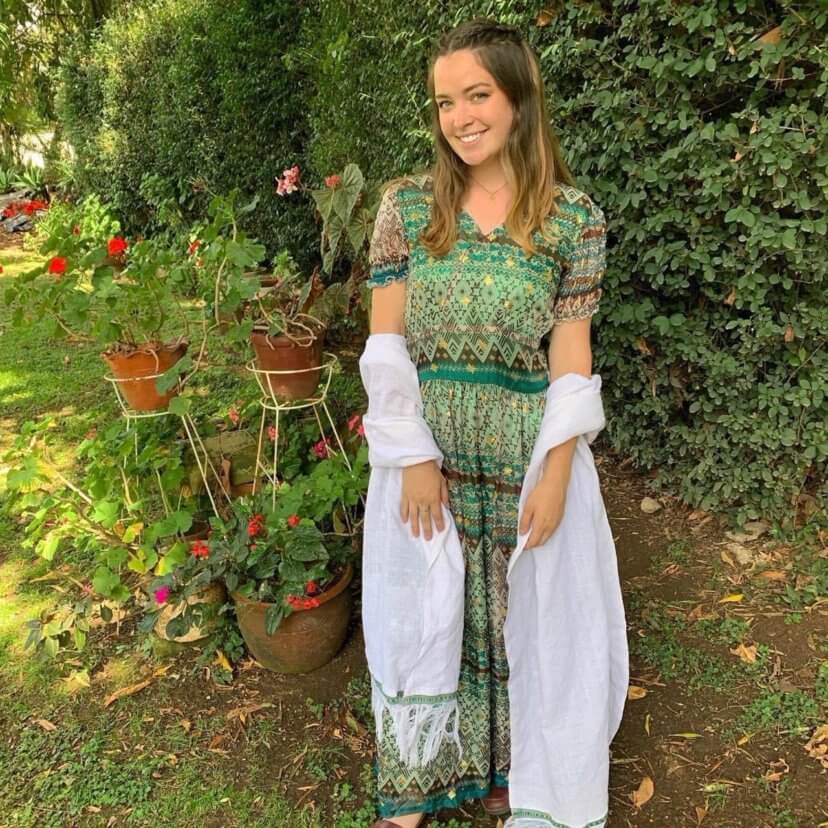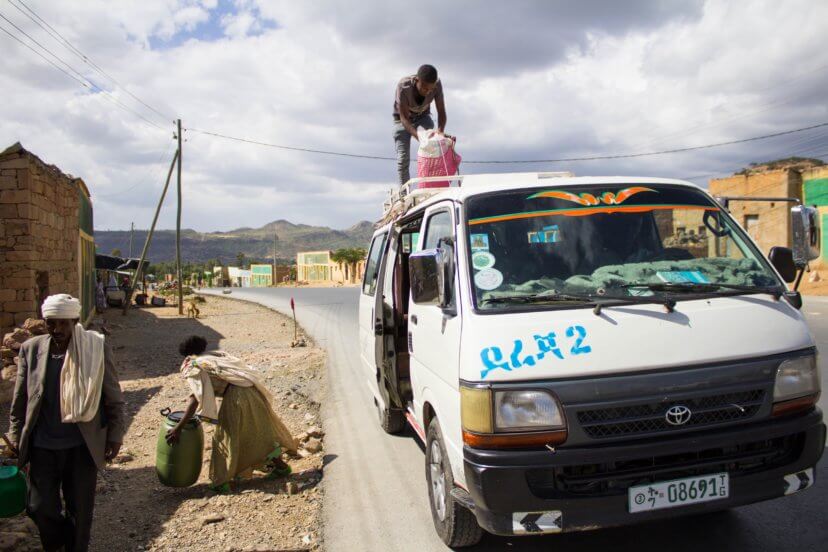 That was March 15, the day the Peace Corps officially ordered all 7,000-plus volunteers home. By that point, Creta, who had been serving in Kosovo since the previous August, was already in the midst of her evacuation.
"It became real for us when Italy started shutting down its borders," says Creta, who served as an English education volunteer in Doganaj, a small village in the Sharr mountains.
On March 13, she was ordered to stand fast in her village. The following morning, she received orders to report to Pristina, the capital. Under normal circumstances, a Peace Corps volunteer would have months to prepare for his or her departure. "We had about three hours to pack our bags and get there," says Creta. That meant an all-too rushed goodbye with her host family. "It was sad leaving, because I had an amazing relationship with them," she says.
Borders throughout Europe were quickly being shut down to contain the spread of the virus. Kosovo closed its border on March 14, forcing the cancellation of Creta's scheduled flight. She and about 60 other volunteers had to be bussed to Tirana, Albania. From there she flew to Istanbul, Turkey, then Washington, D.C., and finally home to New York City.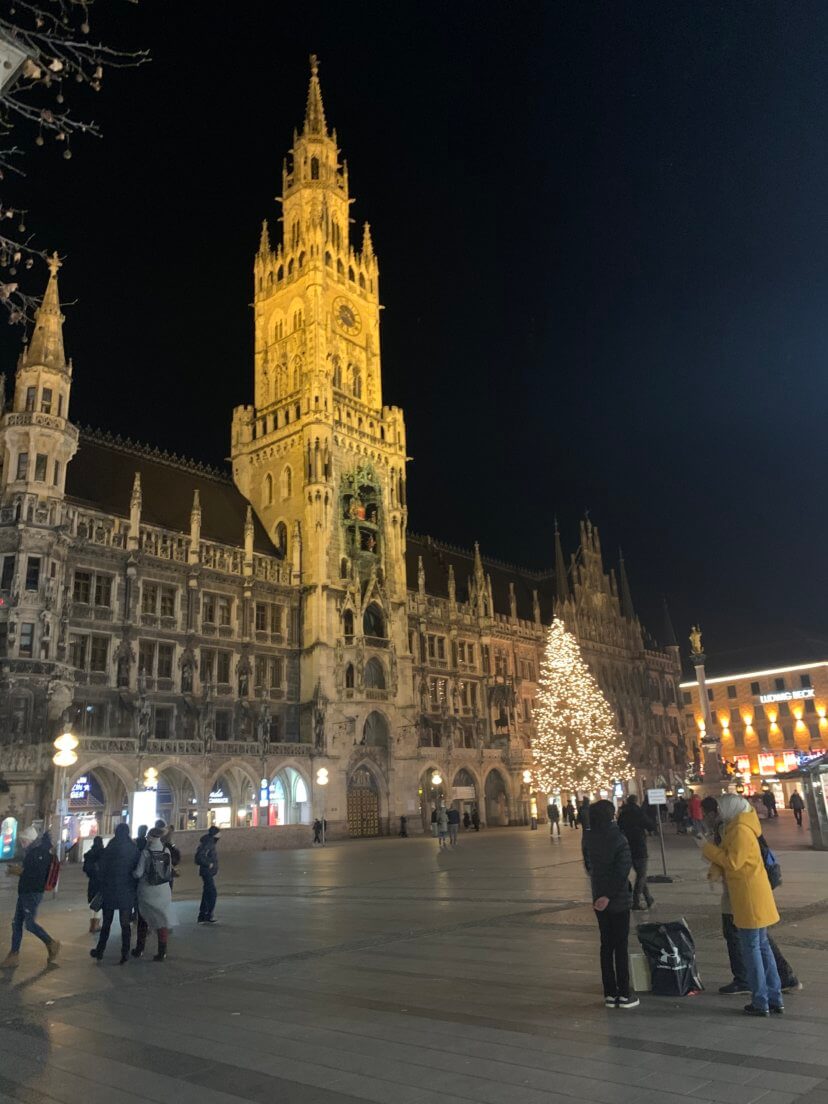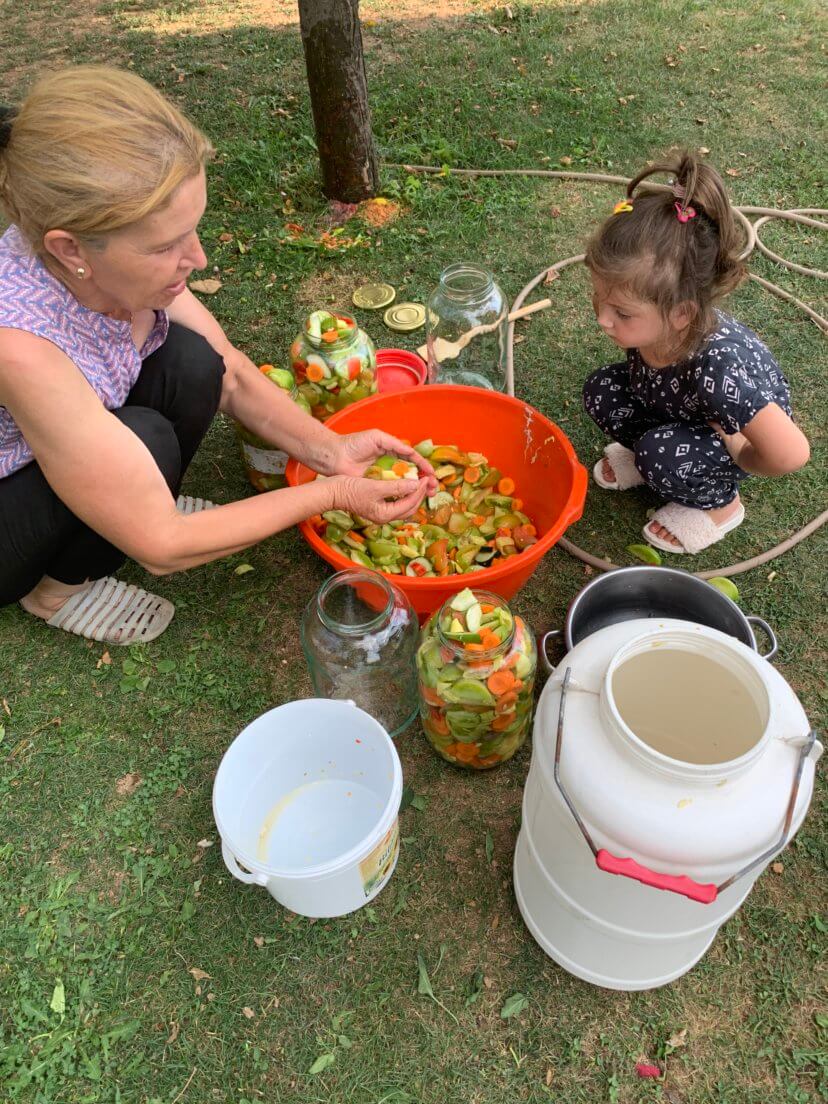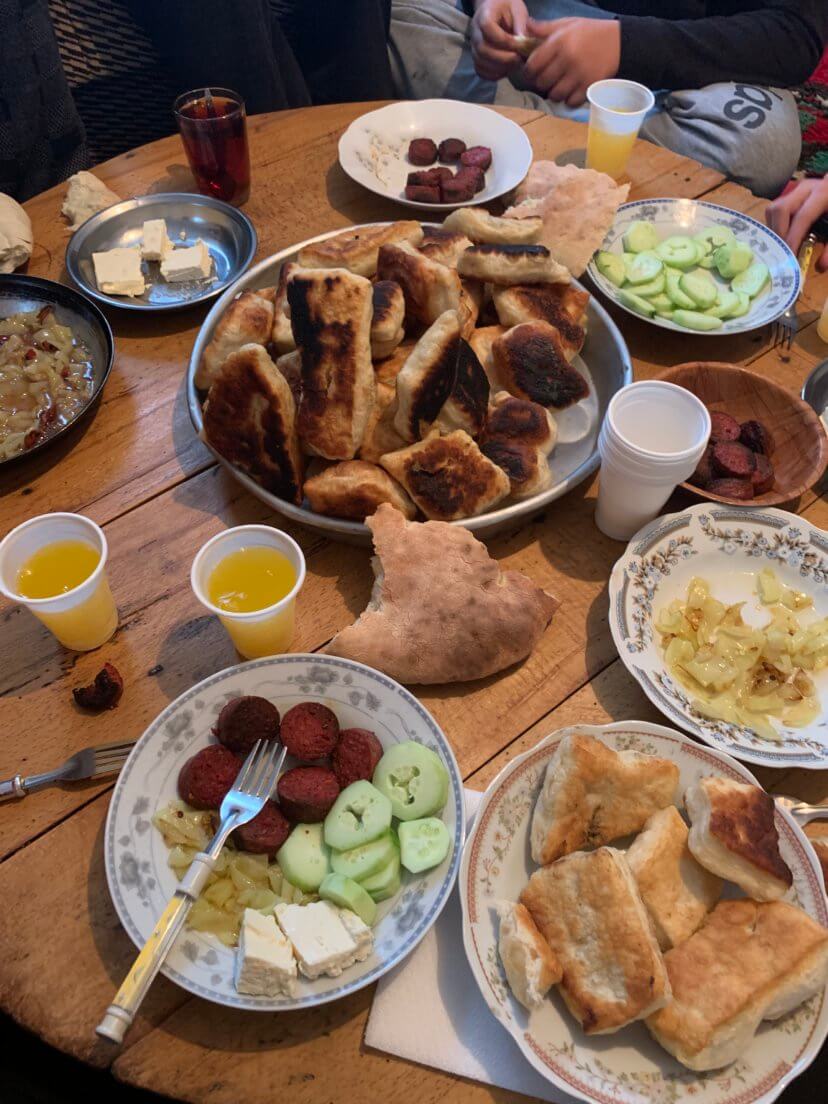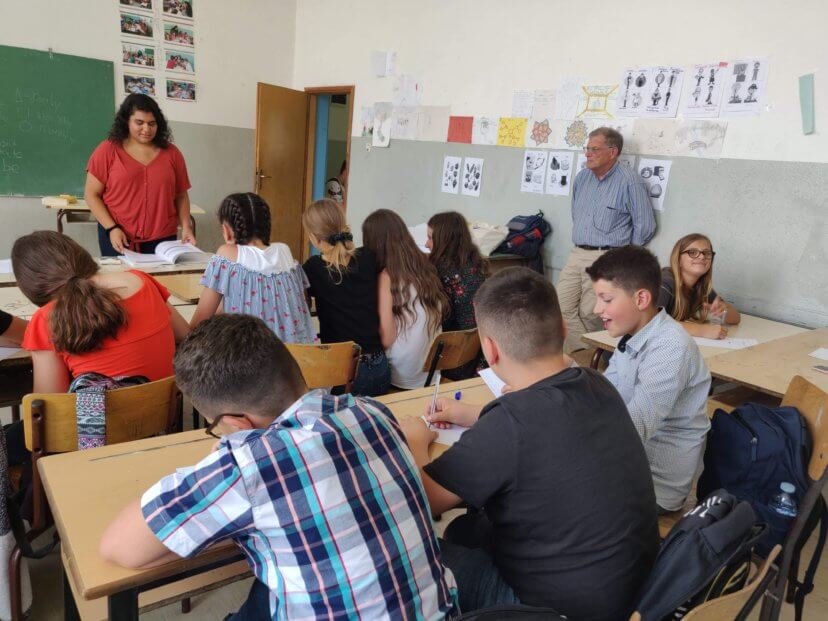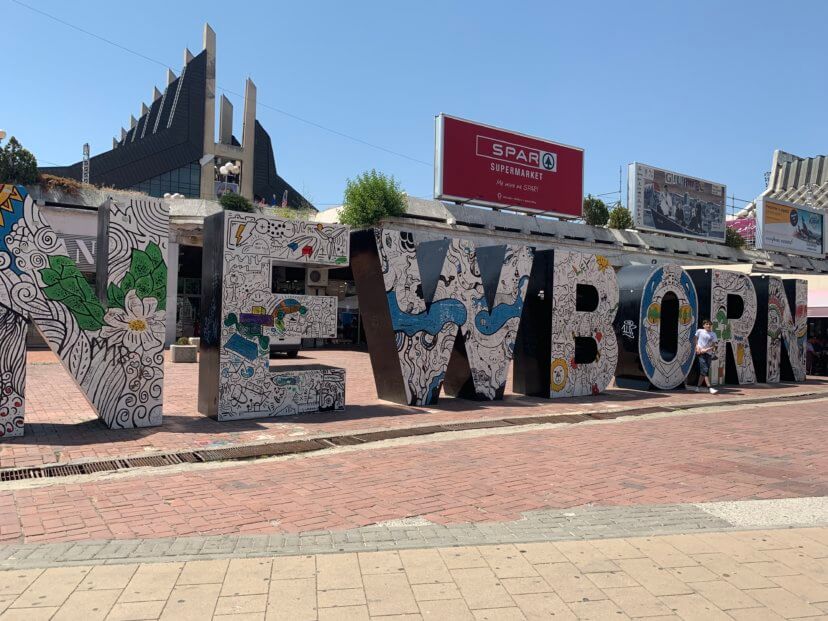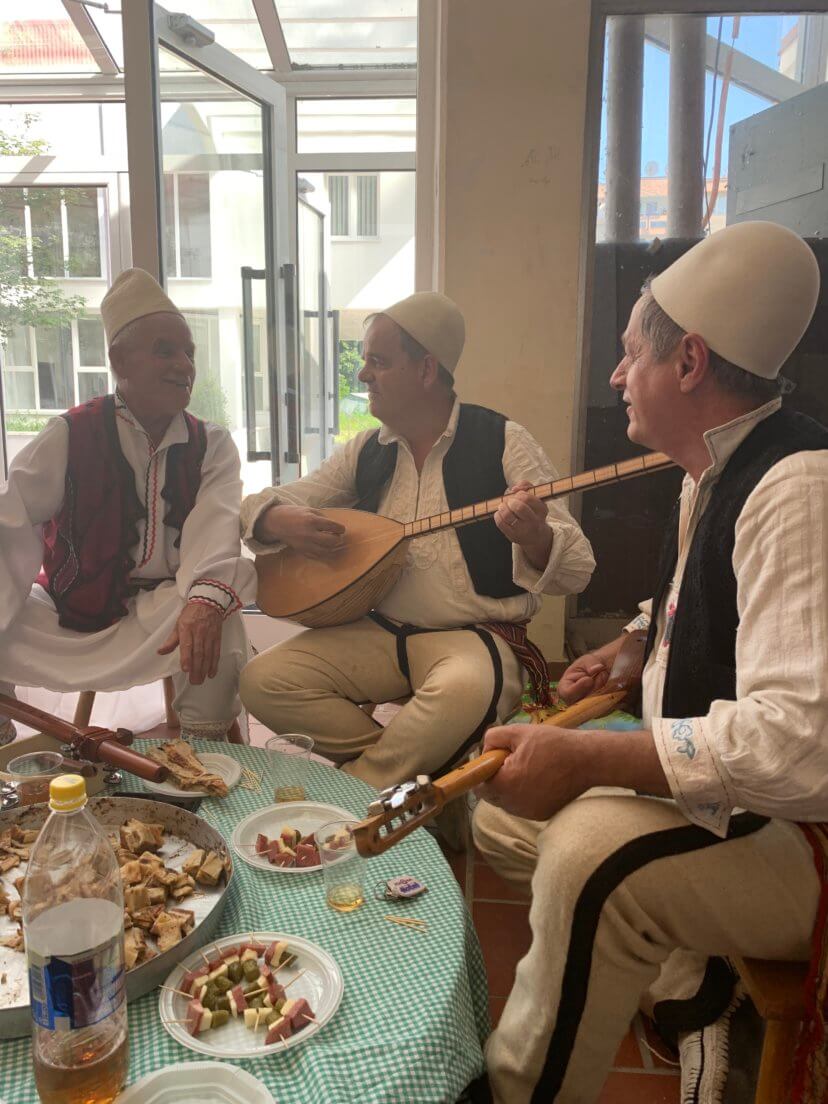 Schreiber's departure was slightly smoother but no less heart-wrenching. She was eight hours away from her village when she received notice to pack everything and immediately head to Addis Ababa, Ethiopia's capital. From there she would be airlifted out with volunteers who were flying in from other parts of Africa.
Public transportation being what it is in that region of the world, Schreiber wasn't able to make it back to her village until the following morning.
"I packed and left that same day," she says. "I was crying—a lot. I didn't want to leave. It [the coronavirus] was barely touching Ethiopia. In my mind everything was fine."
She had also grown close with the family she was living with, particularly their two boys, ages 3 and 6. "I felt like they saw me as their big sister. I was part of their family. And they were really upset when I left. They were saying things like, 'Well now we have to move. We have to be with Erin. We can't not be with her.' So that was really, really hard."
Now safely home in Pittsburgh, Schreiber says she hasn't given up hope that she'll be able to return to Ethiopia.
"I'm not ready to let go of going back," she says. "Maybe I'm being overly hopeful. But I feel like I have a lot of things unfinished. I dedicated two years of my life. I was really just getting into the groove of my work. I was starting to feel like I had some momentum. So I'm really hoping this will all clear up, and that Ethiopia will stay safe.
"It feels like I'm mourning a little bit," says Schreiber, adding that she hasn't yet been able to get in touch with her host family to see how they're doing. "I'm mourning the life that I had there. There's a lot of people that I'll possibly never see again in my life. That's a really hard thing to accept."
Creta, who has been in contact with her host family, says the irony of her evacuating a country that had a handful of coronavirus cases to go to what was quickly becoming the epicenter of the outbreak wasn't lost on her host mother.
"She loves to tell me I should just come 'home' to Kosovo because I'll be safer there," says Creta, adding that this has been the most upsetting part of the experience: leaving behind her family and friends during a pandemic.
"When you join the Peace Corps, you know you're committing to seeing it through," she says. "You're placed in a community that has expectations for you. You get to represent America, which is an honor. And then, to be pulled out…. Being a Peace Corps volunteer opened my eyes to the privilege that we have as Americans, and this evacuation experience confirmed it."
Like Schreiber, Creta hopes to return and finish the work she began. She was in the midst of planning two public parks, which would have provided educational play spaces for the children of Doganaj as well as safe gathering places for the their mothers, something that's sorely needed in the region.
"It was an amazing 10 months," says Creta. "But I committed to being there until summer 2021. So if I can go back, that's what I want to do."