Haunted Monmouth
Kathy Kelly '17M, owner of Paranormal Books & Curiosities, reveals the haunted history behind several campus landmarks.
When it comes to haunted historical locations, some of Kathy Kelly's favorites are right here on the campus of Monmouth University.
"In this area, there are a lot of isolated ghost stories and isolated ghosts associated with significant or very private events," says Kelly '17M, owner of Paranormal Books & Curiosities in Asbury Park, New Jersey. "And I think it serves as a reminder of just how long this community has been here and how much we're at the epicenter of early American history."
Consider, for instance, Wilson Hall. According to Kelly, long before it was an aesthetic staple of the University's campus, Wilson Hall—or Shadow Lawn, as it was known at the time—was the home of Hubert Templeton Parson and his wife, Maysie, both of whom "suffered much in its halls." Having made their fortune in the world of mercantile, the Parsons were, as Kelly puts it, nouveau riche, and never quite fit in with the blue bloods of Monmouth County.
"No mansion could make them fully acceptable, and they felt the sting of that," says Kelly. "There's a certain amount of historical sadness around their story."
Hubert Parson was the second president of the F.W. Woolworth Company, and he and his wife invested their entire fortune in collecting European art and furniture. When Parson died after the stock market crash of 1929, his wife attempted to sell their extensive collection—only to find out each and every artifact was a virtually worthless fake.
"I think there's a part in each of us that can have compassion for that," says Kelly, who once conducted a seance inside Wilson Hall as a way to raise funds for a scholarship program. "It's the American dream of struggling to move from one class to another and realizing the utter irrelevance of your character."
But the person most often attributed with haunting Wilson Hall is Parson's unmarried sister-in-law, Bertha Gasque, who loved the mansion and lived there as the family's housekeeper. It is said that this lonely, solitary woman can be found roaming Wilson Hall late at night, tending to the daily chores she once maintained during her living years.
"I did an investigation of Wilson Hall and I can tell you that it truly is a gracious building that the University should be incredibly proud of," says Kelly. "There's a real weight of history in it when you walk through. You feel guided—as if you're not walking the halls alone."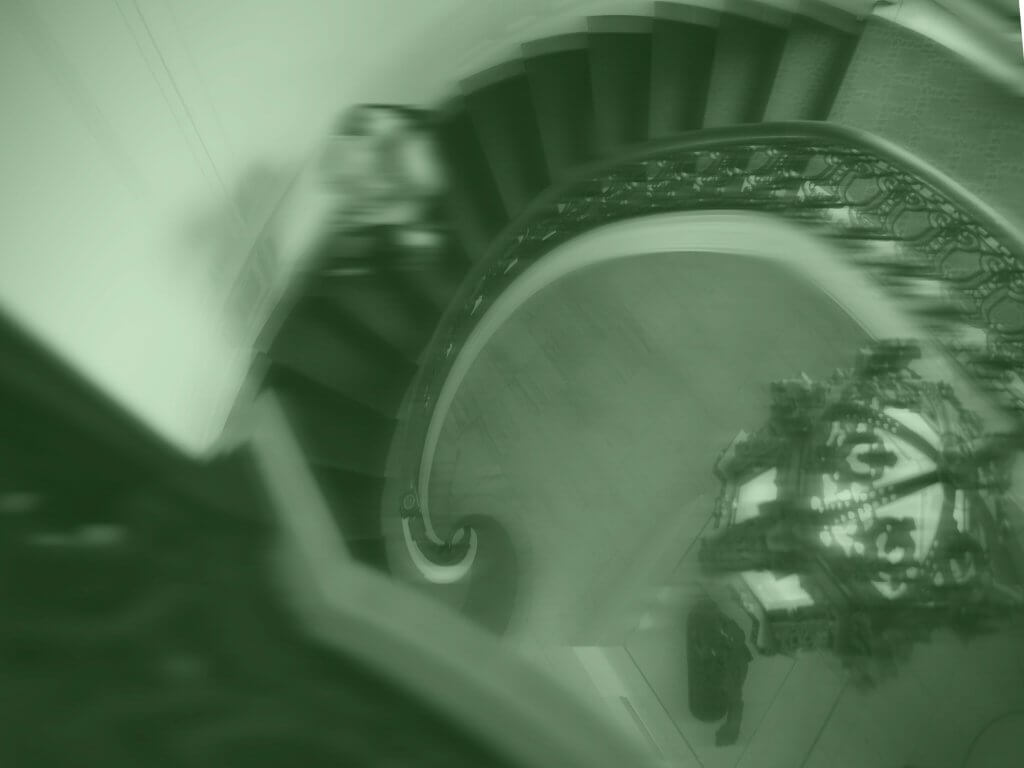 And then there's the Murry and Leonie Guggenheim Memorial Library, which served as the namesake couple's summer home during the first half of the 20th century before it was conveyed to the University in 1960. According to Kelly, Leonie Guggenheim can be found walking down the middle of the library's grand staircase between 11 o'clock and midnight every evening. This—along with other abstract paranormal sightings—is why the library is often cited as one of the Top 10 most haunted libraries in the United States.
Want one more? Well, Kelly says that the campus police department building—which was once the summer home of legendary boxer Jack Dempsey—also has its share of haunted tales, including sightings of a mysterious woman in white descending the stairs at odd hours.
"I think these are all wonderful resources for the University. Not from a financial standpoint, but rather as a way of connecting Monmouth University to the larger community and its history," says Kelly. "People take a lot of pride in their ghosts, and it's through these haunted histories that we gain access to private, historical moments."
Read more about how Kathy Kelly '17M examines the past through the lens of the paranormal.