Graduate Welcome Center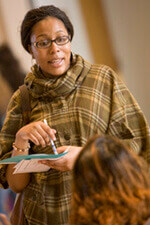 Congratulations and welcome to the Monmouth University family! We understand that the decision to continue your education is a big step, and we are delighted that you chose Monmouth University. For your convenience, we have compiled all of the pertinent information you will need prior to the start of your first semester as a Monmouth University graduate student. Please use this Welcome Center as a resource to guide you through the final stages of the enrollment process.
REGISTRATION AND ADVISING
After you have been formally accepted to your academic program, you should contact the Office of Graduate Admission at 732-571-3452 to register for your courses. Graduate admission counselors will only register you for your first semester of graduate courses. After your first semester, you must register for your classes through WebAdvisor or your academic department.
All Master of Social Work students will receive an invitation to attend a group registration day on campus. Questions about the registration day should be directed to the graduate admission office at 732-571-3452
After you register for your classes, you must contact the Bursar's Office at 732-571-3454 and/or the Office of Financial Aid at 732-571-3463 to make payment arrangements.
ACADEMIC AND PERSONAL SUPPORT
PAYING YOUR BILL
FINANCIAL AID
YOUR ACADEMIC RECORD
TECHNOLOGY ON CAMPUS
THE UNIVERSITY STORE
ATHLETICS
Welcome Hawk Fans! We look forward to seeing you in the stands and cheering on your favorite team. Visit our Web site for complete details and schedules.
CALENDARS
PARKING ON CAMPUS
HEALTH INSURANCE AND INFORMATION
DINING SERVICES
COMMUTER SERVICES AND OFF-CAMPUS HOUSING OPTIONS