The UCI Mission and Staff
Supporting Stewardship of Coastal Ecosystems
Mission
To serve Monmouth University and the public as a forum for research, education, and collaboration in the development and implementation of science-based policies and programs that support stewardship of healthy, productive, and resilient coastal ecosystems and communities.
History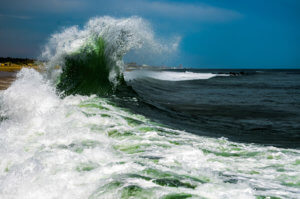 The Urban Coast Institute (UCI) was established in September 2005 as one of Monmouth University's "Centers of Distinction." The UCI builds on the University's program in Marine and Environmental Biology and interdepartmental strengths in marine biology, environmental science, business, economics and real estate, public policy, and the arts and social sciences.
The UCI maintains a principal focus on the interactions between humans and the coastal and ocean environment, and sustainable coastal development along New Jersey's coasts and watersheds. Monmouth County and the New Jersey-New York region is an ideal "laboratory" for study of these issues. It has a unique focus on how science can inform public policy and the "human dimensions" of coastal ecosystem-based management, including the impacts of human use and development on coasts. The UCI seeks to foster collaboration among citizens, watershed and community organizations, governmental agencies, business, the scientific community, and other parties interested in coastal and watershed management, conservation, and restoration.
Meet the UCI Director
Tony MacDonald, J.D.
Director of the Urban Coast Institute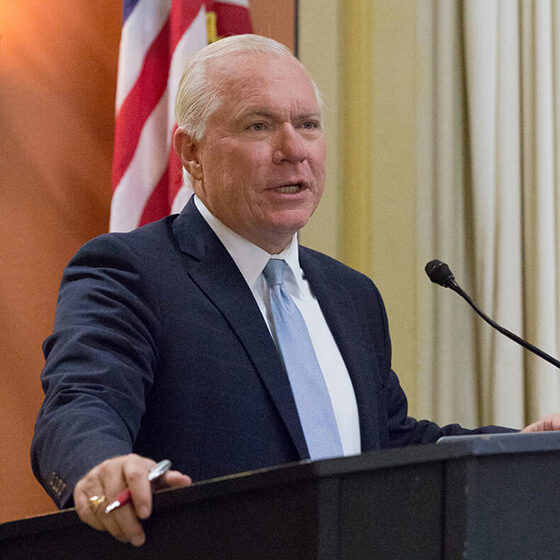 Tony MacDonald is director of the Monmouth University Urban Coast Institute (UCI). He was previously the executive director of the Coastal States Organization (CSO) from 1998-2005. CSO, based in Washington, DC, represents the interests of the governors of the nation's 35 coastal states and territories on coastal and ocean policy matters. Prior to joining CSO, Tony was the special counsel and director of environmental affairs at the American Association of Port Authorities, where he represented the International Association of Ports and Harbors (IAPH) at the International Maritime Organization on negotiations on the London Convention. Tony has also practiced law with a private firm in Washington, DC, working on environmental and legislative issues, and served as the Washington, DC, environmental legislative representative for the Mayor of the City of New York.
Email: amacdona@monmouth.edu
Phone: 732-263-5392
Meet Our Staff
Ocean Policy Fellow
Affiliated Faculty
Faculty Fellows