Urban Coast Institute Merchandise
Proceeds Support Student Research Activities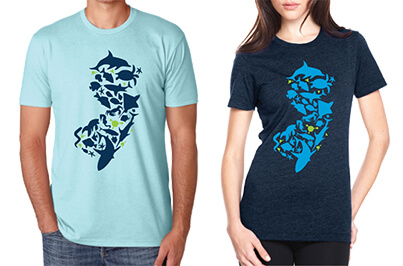 UCI Tees $20
Unisex and women's tees featuring our New Jersey marine life icon on the front and the Monmouth University Urban Coast Institute mark on the back. Available in ice blue or midnight navy. Designed by Jetty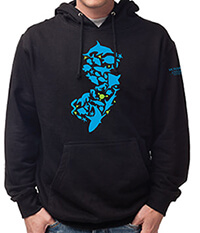 UCI Sweatshirts $40
Navy heather unisex pullover hoodies featuring our New Jersey marine life logo on the front and the Monmouth University Urban Coast Institute mark on the left sleeve. Designed by Jetty
UCI Caps $15
Adjustable caps with our New Jersey marine life logo on the front and the Monmouth University Urban Coast Institute name on the back. Currently available in black and pink.
Beach Towels $25
Our white 30″ x 60″ beach towels show the UCI marine life logo encircled by the text "Monmouth University Urban Coast Institute"
TO ORDER
Download/complete our gift purchase form (PDF) and email it to uci@monmouth.edu; or contact UCI Administrative Assistant Aliya Satku at (732) 263-5662 or asatku@monmouth.edu.
Donate to the UCI
Tax-deductible monetary gifts to the UCI support innovative student-faculty research projects that make a difference in our coastal communities. Visit our Give a Gift Now page any time to make your donation.