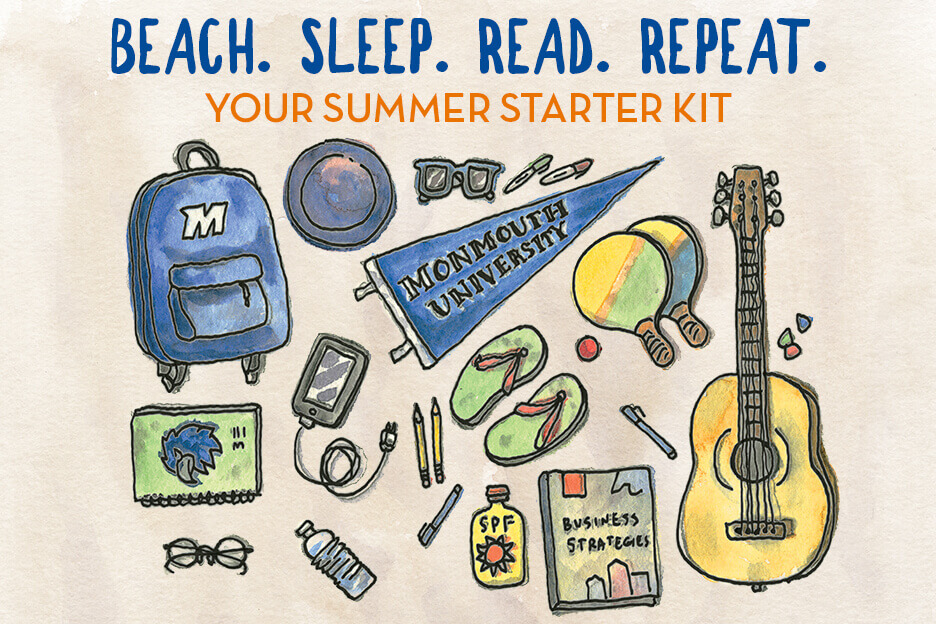 Register for summer TODAY!
Want to catch up, get ahead, or stay on course for graduation? No problem! Stay with us this summer and make it happen. Finish three credits in as little as four weeks! With our 15% undergraduate summer tuition reduction* and reasonable summer housing rates, we can help you to keep moving forward!
Summer Course List
The 2018 summer course schedule is available online here. 
Summer Tuition
Summer 2018 undergraduate tuition has been reduced 15% to $917/credit. A typical Monmouth class is 3 credits; most labs are 4 credits. A lab fee will be applicable for some courses.
Summer Financial Aid
To download the summer financial aid application and learn everything you need to know about possible aid, please visit the Guide to Summer Financial Aid.
Summer Housing
Monmouth boasts some of the most reasonable rates for summer housing along the shore! For more information on summer housing or to download the housing application, please click here or contact the Office of Residential Life at 732-571-3465.
Summer Parking
Parking is available for students attending summer courses. There is no fee or decal required.
School of Science Summer Research Program
Interested in the sciences? Then Monmouth's intensive 12-week Summer Research Program might be for you! 
Study Abroad
Spend four weeks in Italy this summer or six weeks in Spain… all while earning credit! Learn all about study abroad opportunities here.
Questions?
If you have any questions about Summer Sessions at Monmouth University, please contact the Office of Undergraduate Admission at 800-543-9671 or 732-571-3456.
Please note: The Family Educational Rights and Privacy Act (FERPA) is federal legislation passed in 1974 which established guidelines governing the way educational institutions maintain and supervise student records. Learn more about how FERPA applies to Monmouth students.
*Pending Board approval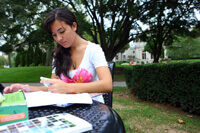 Catch Up
or
Get Ahead
Summer undergraduate tuition reduced 15%!