Leadership Exploration and Diversity Symposium
Saturday, March 3, 2018
Registration
Registration for this event closed at 11:59 p.m. on Tuesday, February 27, 2018.
What is Monmouth LEADS?
The purpose of Monmouth LEADS is to enable students to explore their personal leadership style, develop skills they can apply at Monmouth and beyond, and expand their awareness of diversity and its role in their experiences. Through the choice of two workshops and a keynote, students will be able to shape the experience to fit their interests and needs making this the perfect opportunity for both emerging and seasoned leaders.
LEARNING OUTCOMES
As a result of their participation in the conference, students will be confident in their ability to:
Describe and employ their personal leadership style and potential.
Define heightened self-awareness as it relates to personal strengths, privileges, preferences, and challenges in their leadership experiences.
Explore the connections between their roles as leaders and the impact they can have on the Monmouth community.
Articulate the importance of becoming engaged with a heightened sense of civility, justice, and respect so they can advocate for themselves and others.
Demonstrate respect and appreciation for the uniqueness of self and others.
Schedule-at-a-Glance
| Time | Activity | Location |
| --- | --- | --- |
| 10:30 – 11:00 a.m. | Participant Check-in | Anacon Hall, RSSC |
| 11:00 – 11:15 a.m. | Symposium Welcome | Anacon Hall, RSSC |
| 11:20 a.m. – 12:05 p.m. | Workshop #1 | Various locations |
| 12:15 – 1:00 p.m. | Workshop #2 | Various locations |
| 1:15 – 3:00 p.m. | Lunch & Keynote Speaker | Anacon Hall, RSSC |
Workshops
View our full descriptions of the workshops that will be offered during the 2018 Symposium.
Keynote Speaker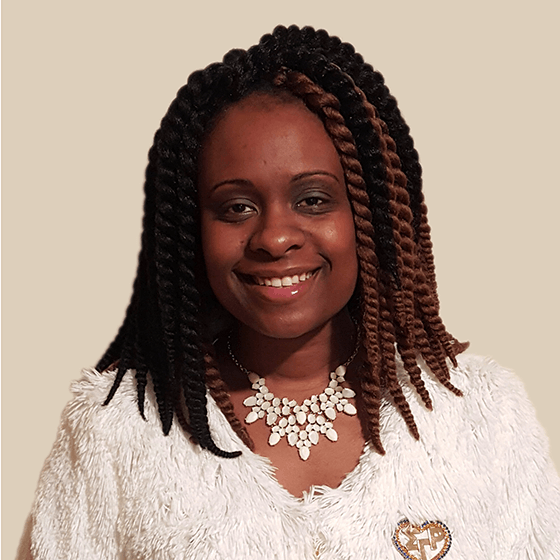 Aneesah S. Smith
Social Justice Educator & LGBTQA Activist
Aneesah.smith@gmail.com
@aneesahsmith – Twitter, Facebook
Aneesah Smith is a Queer, Christian, Cisgender, woman of color who is OUT and proud in all aspects of her life. She is a proud graduate of West Chester University (WCU), obtaining a B.S. in Health Education and M.S. in Counseling/Higher Education. Currently she is a national speaker, activist and social justice educator who inspires those she meets to live OUT loud. Her purpose in life is to use her story to save lives, her passion to raise awareness through education and her privilege to uplift the voices of the oppressed. Recently, she served for 5 phenomenal years as the Director of LGBTQA Services at her alma mater WCU. Her presentations and keynote speeches have been featured at a variety of conferences including; Creating Change, NASPA, Mid Atlantic LGBT Conference and the Philadelphia Trans Health Conference. She is also a faculty member for the Campus Pride – Advisor Academy, where she leads a weeklong camp for collegiate advisors who serve LGBTQ students. She just recently served as one of the four elected co-chairs for the National Creating Change Conference on LGBTQ Equality which was held in her home city of Philadelphia. When she is not out changing the world, Aneesah enjoys baking gourmet cupcakes, playing Pokémon cards with her 10 year old son Avery and enjoying beach time with her fiancée Surera.
---
If you have questions, please contact Katherine Browna, Coordinator of Transition & Leadership Programs at kbrowna@monmouth.edu or Crystalyn Espinal, Assistant Director of Student Activities at cespinal@monmouth.edu for more information.