Social Work Student Forum Keynote Speakers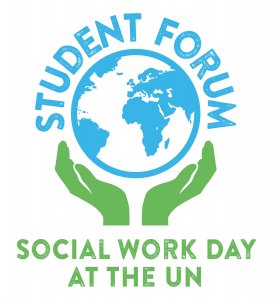 Keynote Speakers
2019 Social Work Student Forum
---
Dr. Yamile M. Martí Haidar
Professor at Columbia School of Social Work;
Former UNICEF and UNDP Consultant
Dr. Yamile M. Martí Haidar teaches at the Columbia School of Social Work. She has worked at the individual, community, and policy levels at mental health organizations, schools, community centers, and government agencies. Dr. Martí's research and work areas include the development of resilience and coping skills for children and women in crisis or facing adversity, the implementation and evaluation of interventions that promote positive mental health in children and women, psychoeducation, international social work, and the role of psychosocial and cultural factors on mental health.
Dr. Martí has conducted research on intimate partner violence, contraception, and economic empowerment among Jordanian women and has worked as a social worker in Jordan and in Puerto Rico. She developed a course at CSSW that incorporates travel to Cuba and Chile. She has served as a consultant for UNICEF and UNDP in Abkhazia and Macedonia.
---
Jacqueline Martin, D.S.L., M.S.W.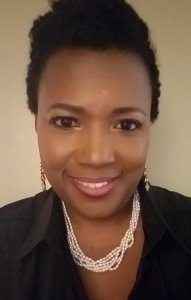 Deputy Commissioner, NYC Administration for Children's Services,
Division of Preventive Services
Dr. Jacqueline Martin has been dedicated to improving the child welfare system in New York City for over twenty-five years. She is currently the Deputy Commissioner for the Division of Preventive Services at the Administration for Children's Services (ACS). In this capacity she promotes a best practice and policy agenda through collaborative work with ACS and Preventive Service Providers. She is also the Co-Chair of the Racial Equity and Cultural Competency Committee (RECCC), which has a mission to promote racial equity and social justice throughout the ACS child welfare, juvenile justice, and early care and education system here in New York City. Before joining ACS in 2001, she was the director of a General Preventive and Family Rehabilitation child welfare service program at a non-profit agency in the South Bronx. Jacqueline holds a Master's in Social Work from Hunter College. In 2015, she completed her doctorate in Strategic Leadership at Regent University, with a focus on Servant Leadership and Executive Coaching.
---
Danielle De La Fuente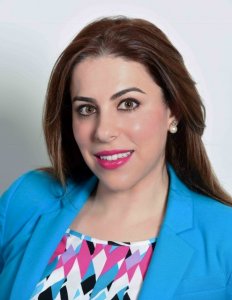 Founder of Amal Alliance
Instagram: @amalalliance | @dani_delafuente
Facebook: /amalalliance
Twitter: @amalalliance
Ms. De La Fuente has vast experience in peacebuilding and diplomatic efforts stemming from her work at the US Department of Defense's Near East South Asia Center for Strategic Studies, the British Embassy, and the Embassy of Argentina. Her passion for striving to achieve sustainable peace by addressing issues at their root cause, led her to form the Amal Alliance, a non-governmental nonprofit organization that provides displaced children worldwide with social development programs that help cope with the invisible scars of trauma, and the learning fundamentals that guarantee them future opportunities to succeed.
Her work links the social emotional aspect of early childhood development and creating sustainable peace. An advocate at heart, she has spoken about this initiative and the challenges faced by displaced children at the World Bank, the International Refugee Congress in Istanbul, Turkey, at the UNHCR Global Compact for Refugees Thematic Discussions in Geneva, Switzerland, the International Refugee Congress in Istanbul, Turkey, and various other conferences and seminars around the world.
Like her work, Danielle's own background is rich in culture as she was born in San Diego to immigrant parents from Mexico and Iran, and has lived in 4 different countries. She obtained her B.A. in International Relations from Boston University's Pardee School and MLitt in Peace and Conflict Studies from the University of St Andrews in Scotland. She is also a Kids Yoga Instructor and Mindfulness Educator. Currently she resides in NYC, and enjoys traveling, cooking, the arts, yoga, meditation, dance, and ski in her spare time.
---
Dr. Siva Mathiyazhagan
Founder-Director of Trust for Youth and Child Leadership International
Website: www.tycl.org.in
Twitter: @tyclindia
Facebook: Trust for Youth and Child Leadership
Youtube: tyclindia
Dr. Siva Mathiyazhagan is Founder-Director of the youth-led non-profit Trust for Youth and Child Leadership (TYCL) International, based in India and the USA. He serves as TYCL representative to the United Nations. Siva is an affiliate researcher at the SAFE LAB, Columbia School of Social Work. He is an independent global social work researcher and development consultant and formerly served as Guest Faculty in the Department of Social Work, Pondicherry Central University. He has a Masters in Social Work (M.S.W.) and a Ph.D. in Social Work, specialized in youth-centered community development from Pondicherry Central University. As part of TYCL, Siva established social innovations including Puducherry Youth Helpline- a suicide prevention hotline, Girls Lead Girls- a holistic self-defense program for girls, INaGi- a visual SWOT for youth-led community development, Children's Incubation House for social innovation, and NKaNa–a career-focused mentorship program for young people with a mobile tracking application, all for the first time in India.
Siva was a visiting scholar at the University of California Riverside and the University of La Sierra (2011). He has delivered several lectures on transnational youth-led social development in India, Europe, Canada, and the USA. He is also an alumnus of the UNESCO International Human Rights and Peace Building Training Program for Social Change Agents (2012), as well as the Clinton Global Initiative University (2011). Recently, Siva published "Social Incubation Workbook" for social entrepreneurs. Currently, Siva is working on "Ecosystem-Based Leadership Workbook" for young people. In the future, he intends to initiate a technology-enabled new social innovation lab for young people in a local and global effort to create an integral economy and a safe and inclusive society for young people.
---
Consolee Nishimwe
Author and Motivational Speaker; Survivor of 1994 Genocide against the Tutsi in Rwanda
Twitter: @nconsolee
Facebook: Tested to The Limit
Instagram: @ConsoleeNishimwe
Linkedin: Consolee Nishimwe
Consolee Nishimwe is an author and a motivational speaker. A survivor as a young teenager of the 1994 genocide against the Tutsi in Rwanda. When Consolee was a young teenager, she suffered physical and emotional torture during her three months in hiding and miraculously survived with her mother and younger sister. Today, Consolee is a committed speaker on genocide, a defender of women's rights, and an advocate for other genocide survivors. In 2012, Consolee released her memoir Tested to the Limit: A Genocide Survivor's Story of Pain, Resilience and Hope. Her horrible story is sharply contrasted by her resilience and message of love. Rather than vengeance, she instead relies on tolerance, faith and love. Consolee Nishimwe refused to let the inhumane acts she suffered strip away her humanity, zest for life and positive outlook for a better future. In recognition of her courage and accomplishments, Consolee was awarded the 2013 ASALH Living Legacy Award, What Better Looks Like Award, and the Recognition Award from the New York City Council. She was hailed by the Together for Girls Organization in SAFE Magazine Issue #1, as one of 50 Global Heroes who help stop sexual violence against children. Consolee currently lives in New York, and has appeared as a panelist and speaker at the United Nations and at a number of educational institutions of higher learning including Yale, NYU, Columbia, Lehigh, Marquette, Brandeis and Georgetown Universities.