Lecture in the Garden Series
Virginia A. Cory Community Garden at Monmouth University
Corner of Beechwood and Brookwillow Avenues
Bring your own lawn chair
Bring your sun lotion and your hat
We will supply refreshments and an entertaining evening!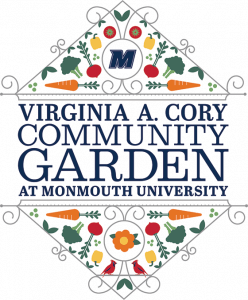 Lecture Series Schedule
Sir George Martin's Lost Garden of Eden in the Caribbean
Tuesday, June 19 – 6-7 p.m.
Featuring Ken Womack, Dean and Professor of English at the Wayne D. McMurray School of Humanities and Social Sciences at Monmouth University
Rain Location: Magill Commons Club Dining Room
Grown for your Neighbors: Bees and Gardening
Tuesday, July 17 – 6-7 p.m.
Featuring Jess Sinkhorn, Garden Coordinator at Fulfill (The Foodbank of Monmouth & Ocean Counties)
Rain Location: Magill Commons Club Dining Room