Virginia A. Cory Community Garden at Monmouth University
Beechwood Avenue between Brookwillow & Pinewood Avenues
West Long Branch, NJ
Bring a lawn chair and sunscreen!
Register here or by calling 732-571-3543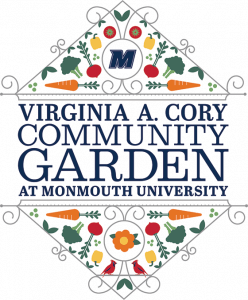 Lecture Series Schedule
Pollinators Are Not Just Bees
Tuesday, July 30 – 6-7 p.m.
A presentation by Master Gardener Patrice McCoy.
Rain Location: Magill Commons Club Dining Room
Garden to Table Delicacies
Thursday, August 29 – 6-7 p.m.
Chef Heather Harm of Taste & Technique, Fair Haven, NJ
Rain Location: McAllan Hall 125
---