Dean Steven M. Bachrach
Welcome to Monmouth University School of Science. Our school is committed to providing an outstanding academic and research-rich experience for our students. Our goal is to produce scientists who are competitive in the global marketplace by graduating students who are able to translate their education into workplace skills.
It is an exciting time for the School of Science. The Edison Science Hall renovation will improve and enhance our learning spaces, allowing us to deliver a stronger,  more transformative science education with state of the art teaching laboratories and classrooms. What we will see in the new building is a lot of glass, a lot of outside light, and science out on display.
At Monmouth, we provide a dynamic, personalized education, with the opportunity for close interaction with faculty, staff and administrators that enables hands-on learning and research.  As Dean, I want to build on these strengths. I also want to engage with the community and increase the profile and reputation of the University and the School of Science. I welcome you to join me in this effort.
Dean Steven M. Bachrach, Associate Dean Catherine N. Duckett
and Assistant Dean John A. Tiedemann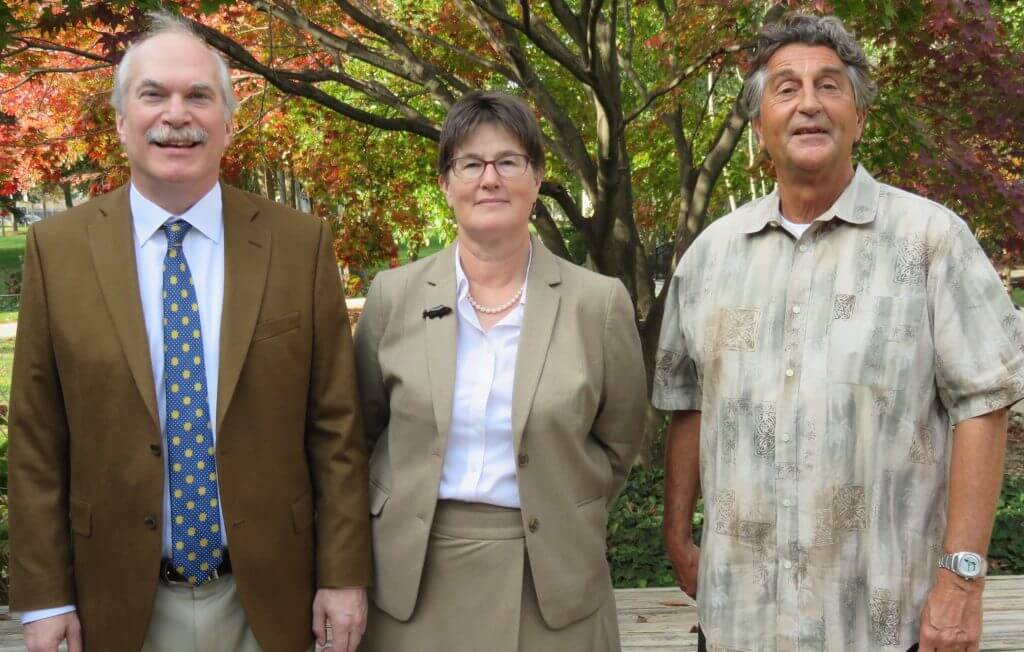 Dean Steven M. Bachrach
Phone: 732-571-3421
Email: sbachrac@monmouth.edu
Faculty Page: Dr. Steven M. Bachrach
Associate Dean Catherine N. Duckett
Phone: 732-263-5887
Email: cduckett@monmouth.edu
Faculty Page: Dr. Catherine N. Duckett
Assistant Dean John Tiedemann
Phone: 732-263-5545
Email: jtiedema@monmouth.edu
Faculty Page: Professor John Tiedemann