Bachelor of Arts Degrees in History and Anthropology
Welcome! Use the menu below to access valuable information regarding our Bachelor of Arts degree programs in History and Anthropology.
Requirements for Majors:
Succeeding in History and Anthropology Classes: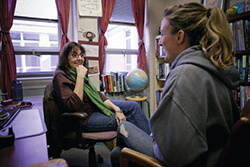 Advising:
The History and Anthropology faculty has a strong commitment to departmental advising as a component of the academic experience. Each student is assigned an advisor who is available to aide the student with curriculum choices, the scheduling process, and career expectations and goals. Professors are available during weekly office hours and by appointment. For questions, please contact Maureen Dorment, the Department Advising Coordinator for History and Anthropology at mdorment@monmouth.edu.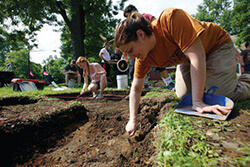 Independent Study:
Experiential Education
Life after Monmouth: