School of Education Student Scholarship Exhibition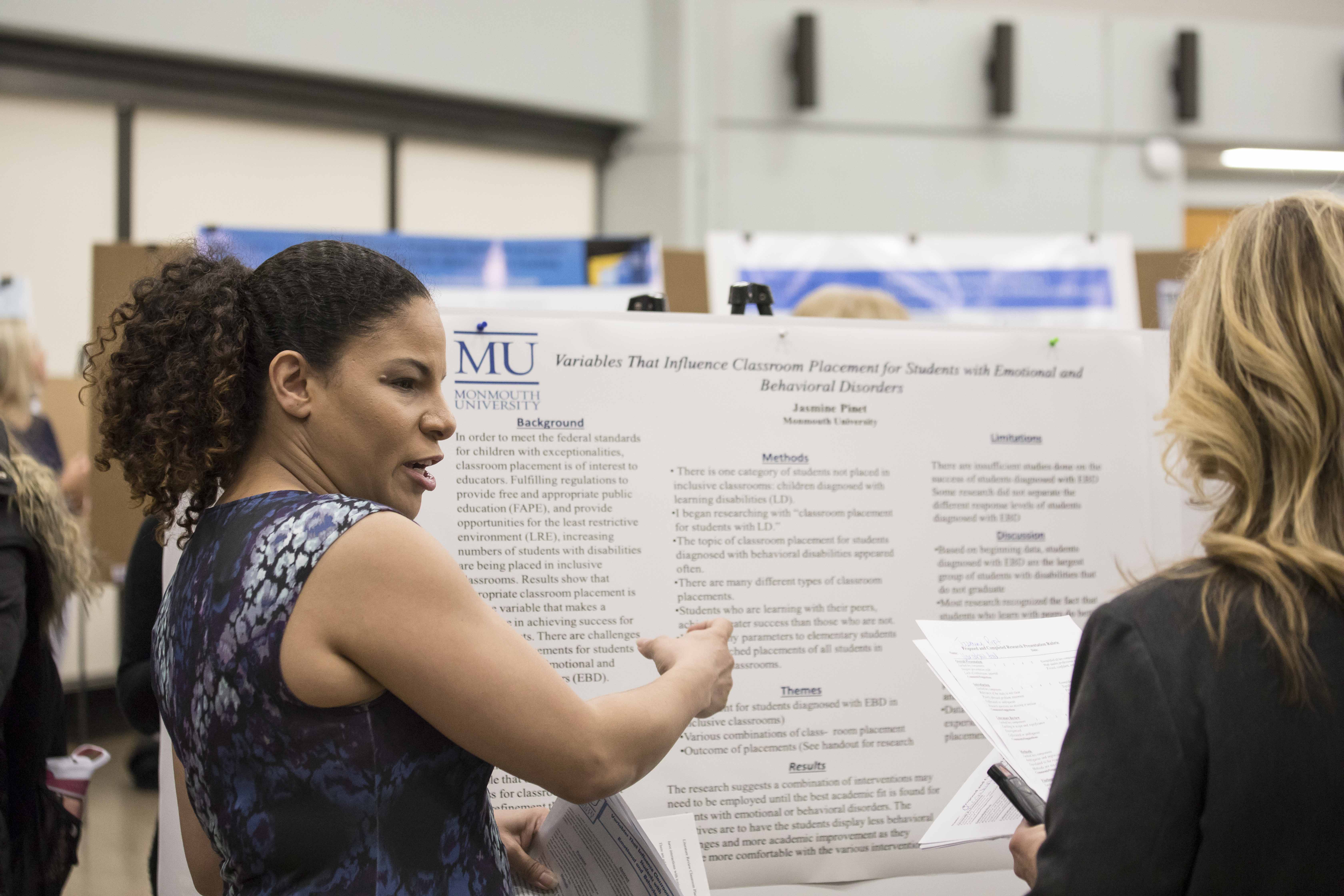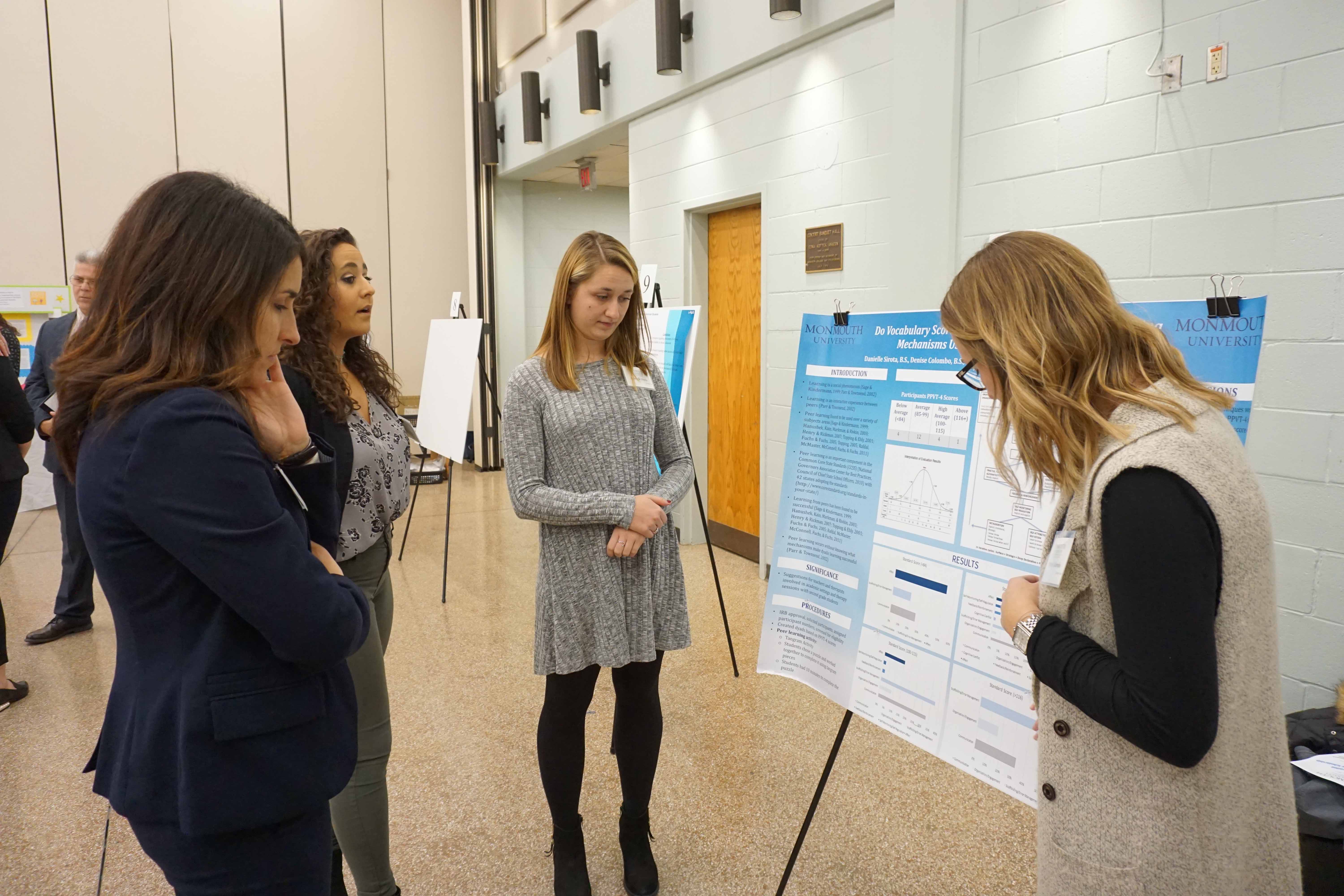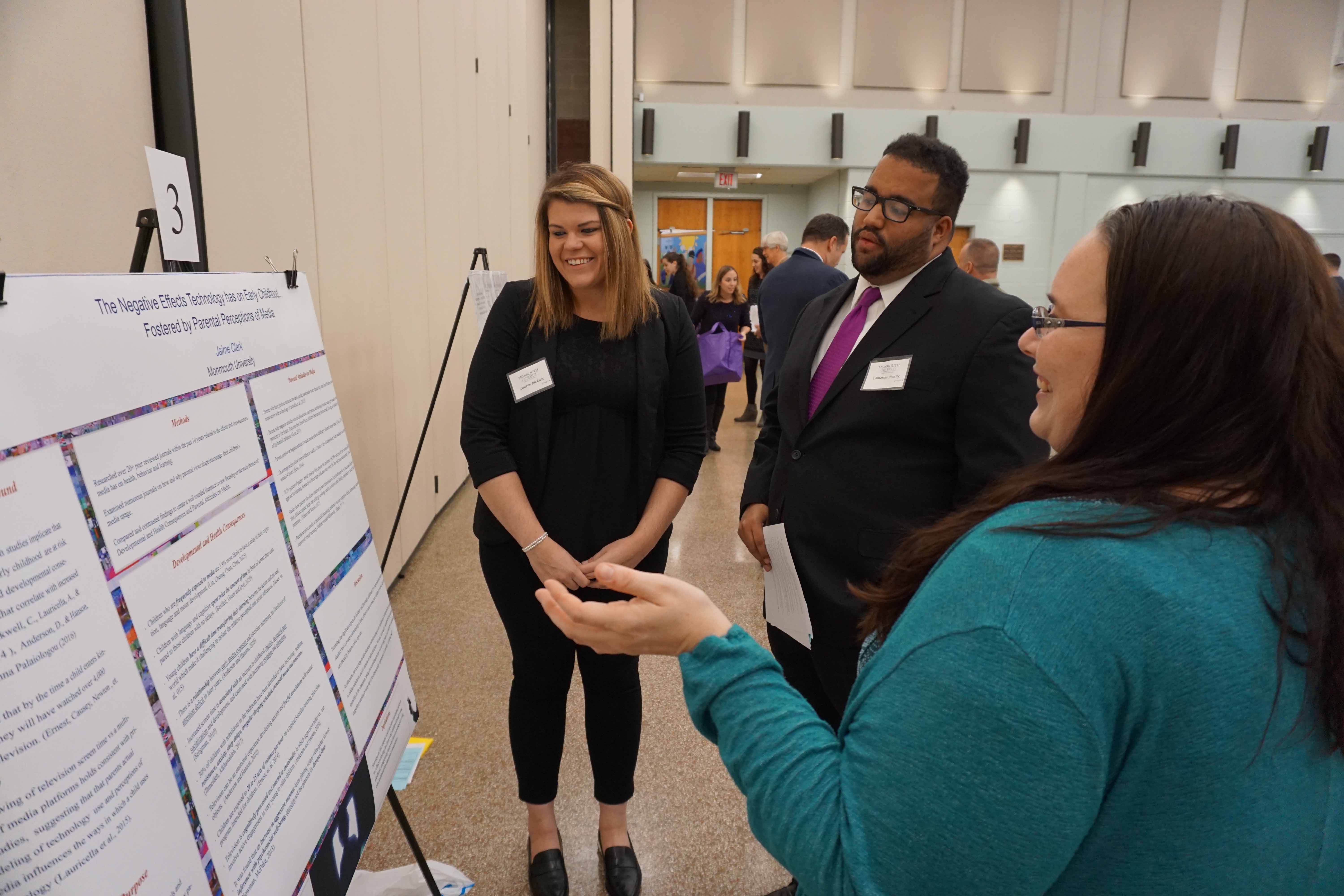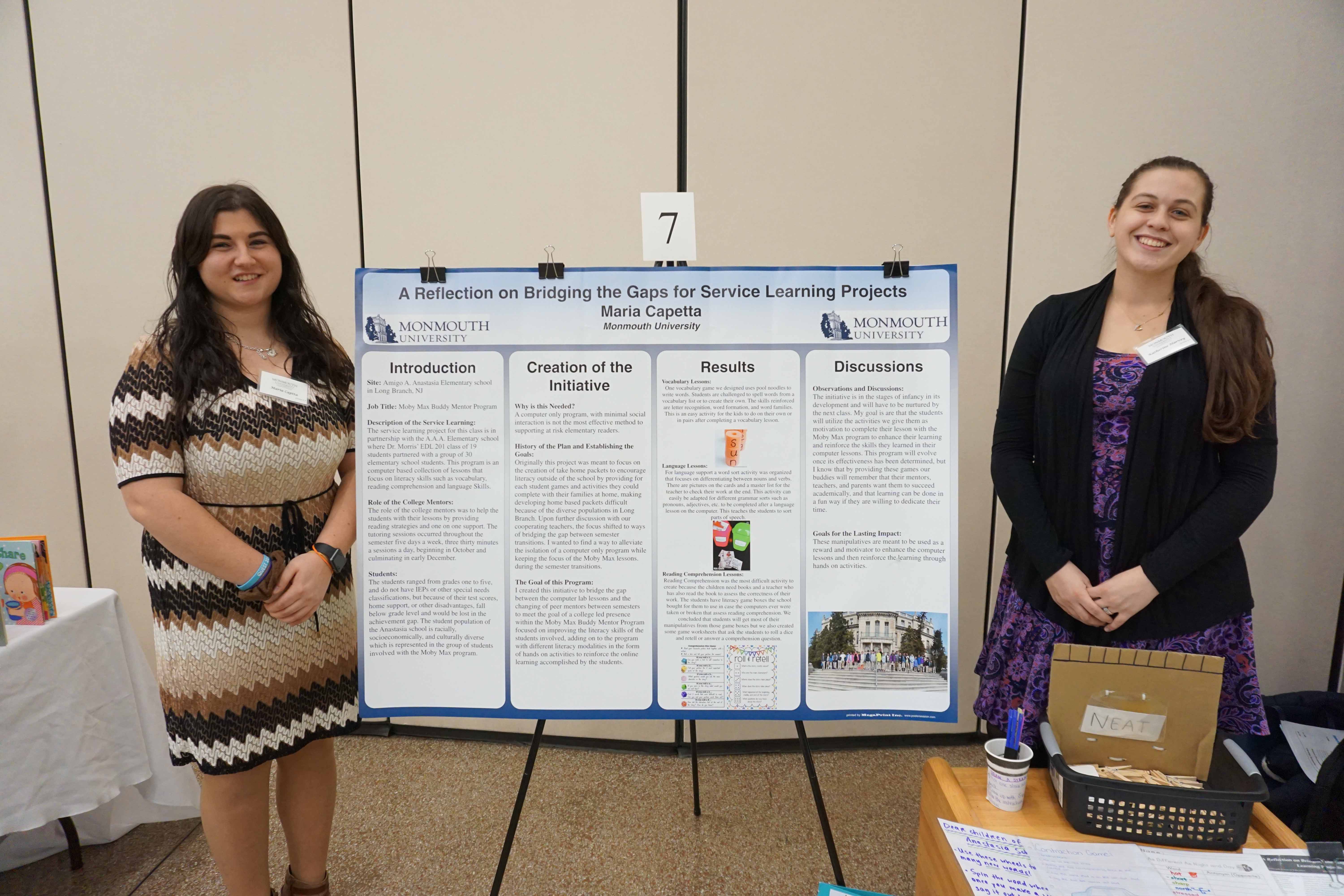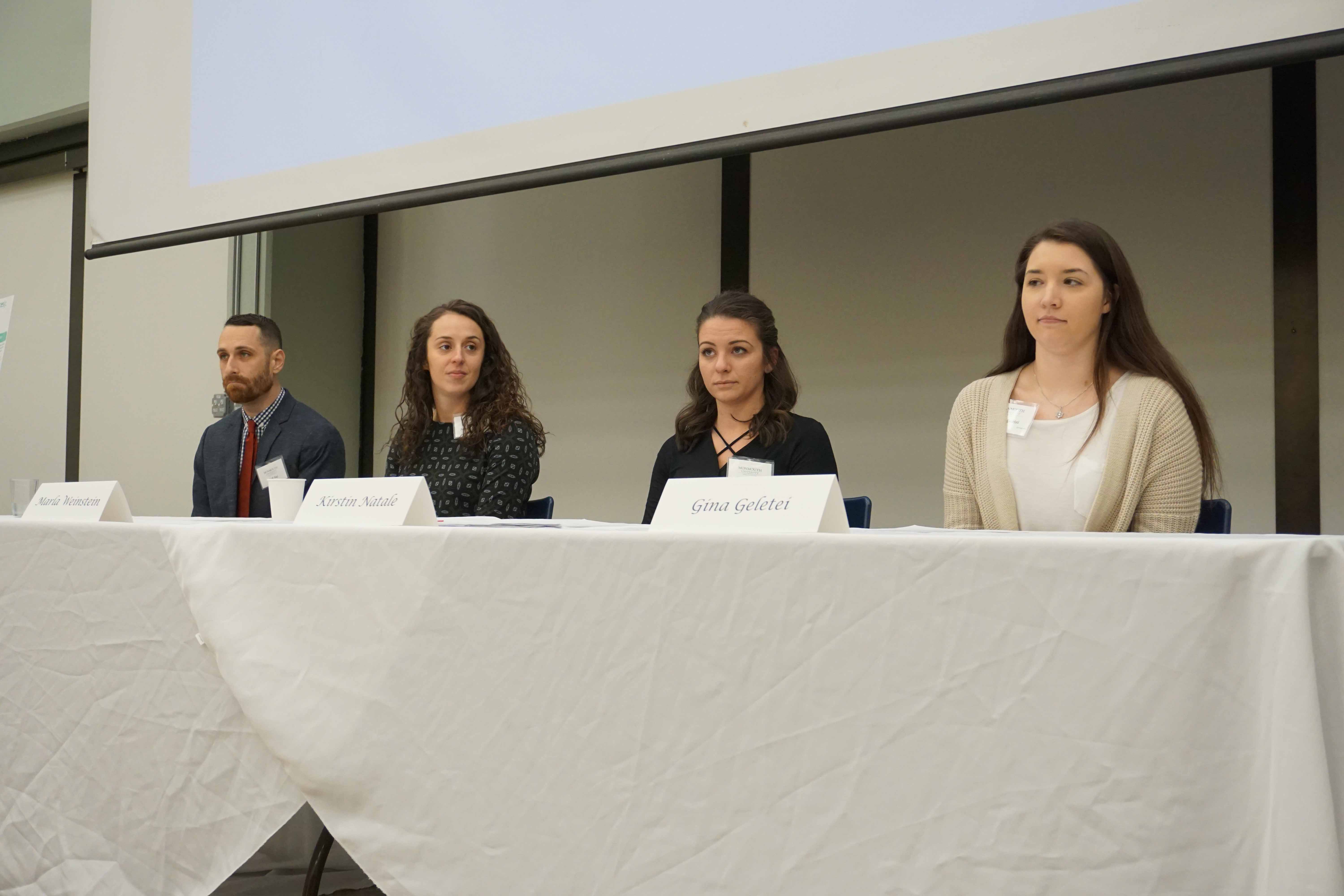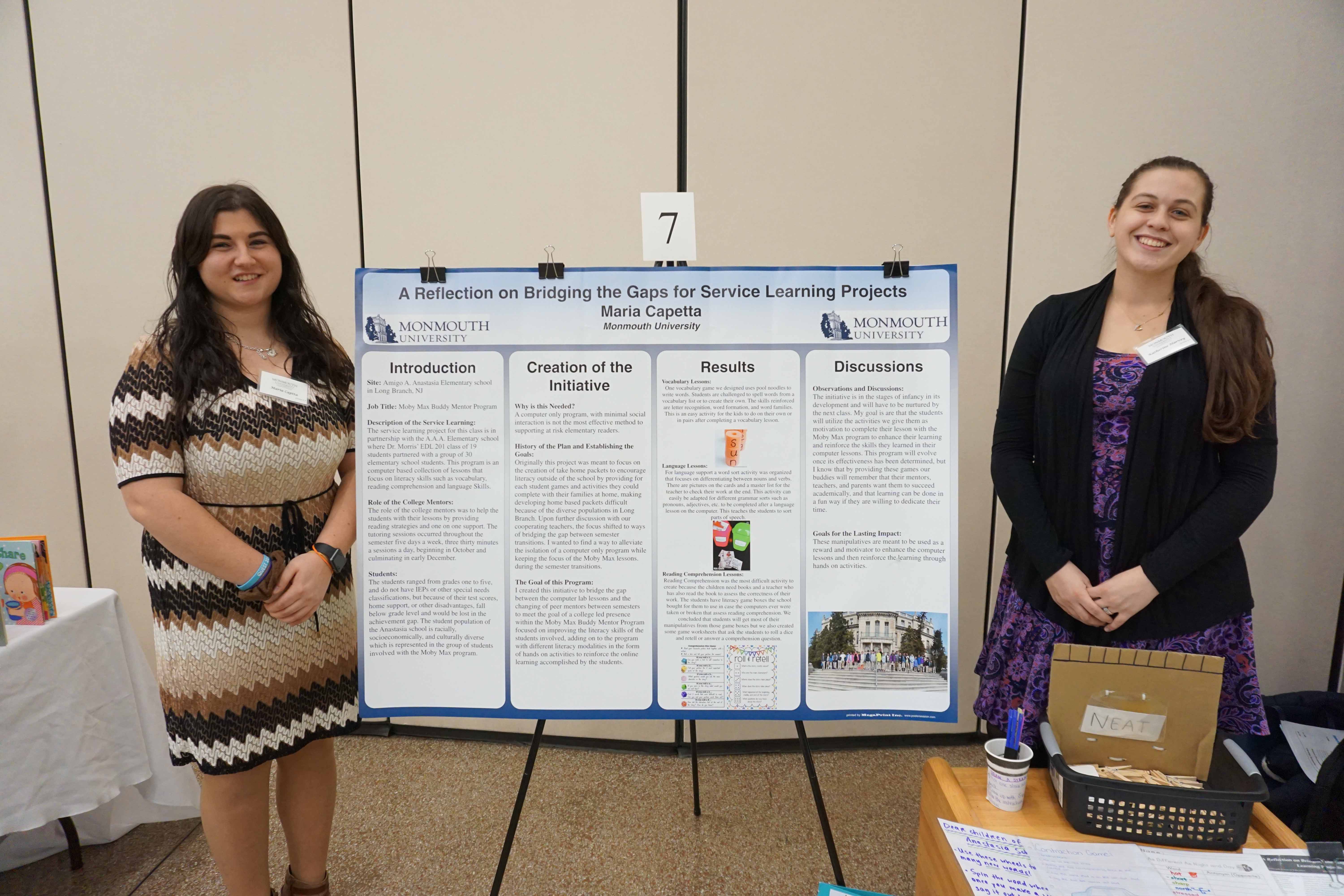 School of Education Student Scholarship Exhibition
Thursday, December 5, 2019
5 – 6:30 p.m., Varsity Club
OceanFirst Center, 3rd floor
The SOE Scholarship Exhibition is a poster session hosted by the School of Education. The purpose of this event is threefold:
 To highlight student scholarly endeavors within our school and celebrate research that is completed or underway.
 To create an opportunity for School of Education students at all levels to think about research and how it improves our respective fields
To recognize and appreciate the work of student peer
Apply to present:
If you would like to be included in the School of Education Student Scholarship Exhibition, please complete the following form. Deadline is Friday, November 29, at 5:00 p.m.
Online application submission period has ended. Thank you to everyone who participated.
Scholarship Exhibition FAQ
The event will take place on Thursday, December 5, 2019 from 5:00 – 6:30 p.m. in Varsity Club, Ocean First Center. Presenters must show up between 4:30 – 5 p.m. to setup their posters, and tripods.
As the definition of scholarship varies widely from discipline to discipline, we have opened up the poster session to include four areas:
1)
Proposed Research
This includes research that has not entered data collection, however uses the research process for problem identification, research question formation, and a plan for conducting research. This area would fit well for introductory research methods classes or students in the planning phase of honors theses. Posters would walk through this planning phase of research and likely include background, purpose and methods sections, though no specific format is required.
2) Completed Research or Research In Progress
This includes scholarly research that is either in the data collection process without final results or research that has been completed. This can include scholarship conducted for honors theses, class projects that utilize the research process, faculty/student research collaborations, and independent research.
3) Experiential Education and Clinical Practice Reflections
This includes critical reflection of field work experiences through internship opportunities and clinical practice placements. Posters will include reflection on the site, clients/students, assignments/role, as well as what the presenter learned through the experience and a reflection on how they impacted their site. This could work well for social work placements, clinical experiences in education, counseling, and speech language pathology, health studies professional seminar internships, and nursing clinical placements.
4) Other student scholarship
This category is designed to highlight other scholarship that is taking place in the classroom that involves thoughtful inquiry or analysis according to the standards of your field. This category may include development of a lesson plan based on current pedagogy, an in-depth analysis of a policy or problem in the field, or a service learning experience that transformed understanding of the field. These are just examples, and this category is designed to demonstrate that scholarship in each field is often more broad than a traditional social science research paradigm.
Both individual students and student groups can apply using the form above. If you are in a student group, use one student as the main contact and provide contact email. Please make sure to list all students involved in your project, with Monmouth student emails.
Please make sure to accurately list your course number, section and course teachers members name.
The "must haves" on your poster depend on the type of presentation you are giving. Below are the recommended elements for each type of poster.
1. Proposed Research
a. Background
b. Purpose
c. Methods
2. Completed Research or Research In Progress
a. Background
b. Purpose
c. Methods
d. Results or Preliminary Findings
e. Discussion and/or Conclusions
3. Experiential Education and Clinical Practice Reflections
a. Site
b. Job title
c. Assignment or role
d. Clients/students
e. "What did you learn?"
f. "How did you impact the site?"
*inclusion of pictures of the site, your work products, etc., are encouraged*
4. Other Scholarly Work
a. Requirements as defined by the project
Students only need to bring their poster to the event. The event organizers will provide poster board, easels, and items to hang the posters. You will need to show up early to setup your poster and prepare for giving and listening to poster presentations.
Everyone will need to print their presentation as a poster. There are many formatting options.
3 x 4 ft printed professional poster (recommended)
2 x 3 ft printed professional poster
Poster printed in a "tiled" format (materials are provided for you to put together each section)
Please note that if you intend to have your poster printed at the Monmouth University Digital Copy Center, the final file should be delivered to them as a PDF. Please remember to give the Digital Print Center time to process your order. They are often very busy at the end of the semester, please email or call them for estimated delivery times. Please use this link and follow the prompts to submit an order: www.monmouth.edu/copy-center
Read step by step instructions on how to print posters free using the "tiling" option at:
Adobe Posters
Please use the links below for a guideline on APA style formatting
It is the responsibility of the student presenter to pay for poster printing costs.
Students are limited to one poster at the event
It is challenging to find places to plug the technology in,, so audiovisuals cannot be guaranteed, but we will try our best to place you by an outlet if you arrive early to set up.