About the Program
The Monmouth University Teacher Residency offers teacher candidates a unique opportunity to experience the professional life of a teacher. Being part of the Teacher Residency will provide you with an extensive array of teaching experiences in schools in a variety of roles: tutor, substitute teacher, summer school teacher, paraprofessional, co-teacher, and teacher. Participants will receive a stipend for their work in the schools.
A New Vision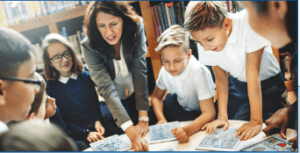 The Monmouth University Teacher Residency program is an opportunity to be part of the leading edge in teacher preparation. The vision is to create a wholly new type of teacher preparation, one in which teacher candidates are compensated for an extensive school residency, much like medical residents are now trained. In this new world of teacher preparation, teacher residency graduates will be more capable and confident in their teaching with resulting increase in student performance. You can be part if this vision for the future by joining this program today.
Earn a Year of Paid Internship
Extensive Professional Experience
Impact Student Learning
Work with a Team of Professionals
Gain Full Time Teaching Experience
Lead School Initiatives
Numerous Opportunities for
Managing Classrooms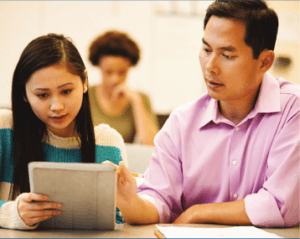 "I highly recommend the Teacher Residency for all those who aspire to the teaching profession. Graduates of the program will have a superior resume, will give better job interviews, and will have a decided edge in the competition for teaching jobs. From the very first day of your new teaching position, you will be a confident, skilled, and knowledgeable teacher who can make a dramatic difference in the lives of your students. Best of all, this program is one of only a handful of paid internship programs in the country.
It's no secret among teachers, administrators, teacher educators, and teacher candidates that more teaching experience will make you a better teacher.
John E. Henning, Ph.D.
Dean of the School of Education