EOF Transformative Learning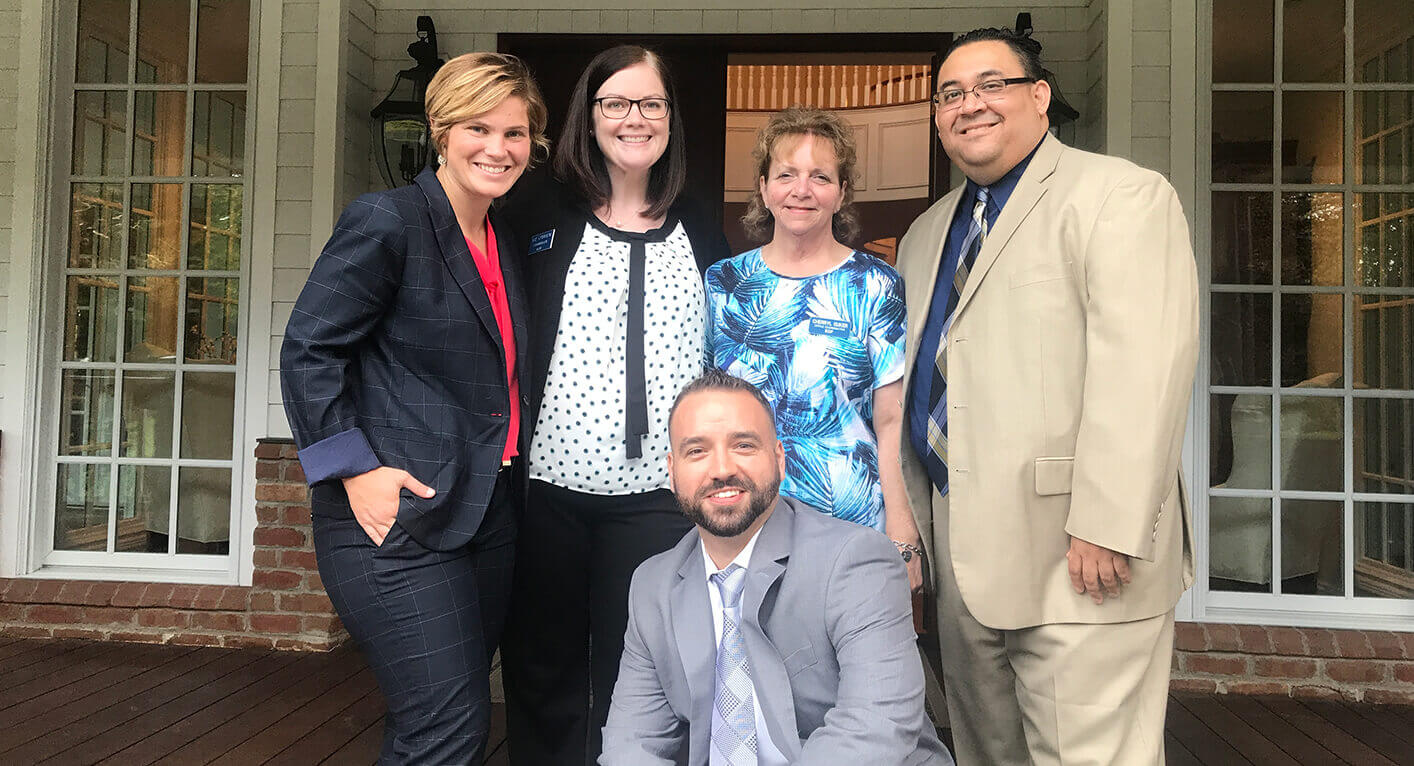 EOF Transformative Learning
The Educational Opportunity Fund Program (EOF) welcomed a new Director to the Monmouth University family. Mr. Alex Delgado brings 13 years of experience working with underrepresented students in higher education. Also, Mr. Delgado has served in various leadership roles throughout his career that focused on increasing the retention and graduation rates of first-generation, low-income students. As a first-generation college graduate and participant in an opportunity program, he has firsthand experience of the many challenges our students encounter. He believes that by providing a student-centered approach, EOF students can engage in transformative learning experiences that empower them to become life-long-learners, critical thinkers, ethical leaders, and productive citizens in a diverse global society. Also, he believes working with the division of Transformative Learning is a perfect fit for EOF as it embodies the spirit and intent of the EOF program, which is to transform students' lives positively.
Mr. Delgado joins a dynamic and talented EOF team who serve as the heart and soul of the program. Our EOF counselors, Jared Carrier, Elizabeth O'Brien, and Gillian Scott, bring a wealth of experience in counseling, residential living, and supporting a diverse student population; Al Fure serves as the EOF math tutor and assists many students in overcoming their fear of mathematics; and Cherryl Guker, the office coordinator, ensures students are welcomed into a safe space that often provides them a home away from home. Beginning with the five-week residential Summer Academy, the EOF team designs and implements a rigorous and intensive summer bridge program that includes two college courses, peer assisted learning/tutoring, library study hours, student engagement activities, leadership workshops, and college transition seminars. During the academic year, the EOF team works diligently with each student to help support his or her academic, personal, and career growth. Often the most critical role our counselors fill is a void in our students' lives, such as providing emotional support that may not be available back home for students. Working across divisions, the counselors focus on building a partnership with faculty and staff to ensure students are learning and taking advantage of the resources available to them.
Moving forward, the EOF team will be working hard to foster new partnerships and strengthen existing ones. Our goal is to become more integrated with the campus community to better serve our students. The EOF team looks forward to connecting with faculty and staff to share and discuss new and innovative ideas that provide our students a more profound and beneficial learning experience. To learn more about our program, please visit our website, or email us at eof@monmouth.edu.