Projects: Youth in Development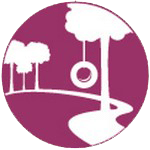 Empower the next generation of changemakers. Volunteers work with youth in communities on projects that promote engagement and active citizenship, including gender awareness, employability, health and HIV/AIDS education, environmental awareness, sporting programs, and info technology.
Youth in Development Projects
More information to come …
Here's What You Will Need To Study …
If you choose Youth in Development, take three courses from one of the following areas:
Note: Some courses have prerequisites.Your adviser can assist you with appropriate course sequences.
Social Work:
SW 105: Introduction to Social Work
Take any two additional SW courses at the 200-level or above
Developmental Psychology:
PY 203: Child Psychology
PY 204: Adolescent Psychology
PY 205: Psychology of Adulthood And Aging
PY 206/EDL 206: Child and Adolescent Development
PY 342: Children's Play and Culture
PY 426: Theories of Child Development
English:
Any three EN courses numbered 200 or above
ESL/Linguistics:
ED 327: Theories and Practice of ESL Instruction Part I
ED 328: Theories and Practice of ESL Instruction Part II
ED 336: Applied Linguistics for the Language Educator
ED 374: Issues and Practices in World Language Education Part II
EN 442: Language and Linguistics
AN 380: American Diversity
Health Studies:
Take any three HE courses at the 200-level or above
Physical Education:
Take any three PE courses at the 200-level or above
Information Technology:
Take any three IT courses
Gender Studies:
Take either

SO/GS 225: Introduction to Gender Studies

Or

PS/GS 377: Women and the World

Take any two additional courses with a GS designation at the 200-level or above
Family Studies:
AN 342/PY 342: Children's Play and Culture
AN 343: Anthropology and Children
CO 309: Family Communication
EDL 280: Introduction to Early Childhood Education
EDS 332: Family/School/Community Partnerships and Resources, P-12
EDL 333: Family Partnerships in Early Childhood Settings
HE 235: Human Aging
HE 365/NU 365: Wisdom, Wellness and Aging
NU 413: Community Health Nursing I: Nursing of the Young Family
PR 437: Perspectives on the Human Experiences: Family Violence
PR 414: Parent Child Socialization: A Cross-Cultural Approach
PY 426: Theories of Childhood and Development
SO 261: Family Sociology
SO 397: Sociology of Aging
SW 263: Family Counseling
SW 278: Family Violence
SW 461: Culturally Diverse Child Welfare Practices
… and Build 50 Hours of Related Field Experience through an Activity such as:
Teaching or counseling in at-risk youth programs
Activities that involve planning, organizing, assessing community needs, counseling, and leadership, in areas such as education, youth development, health and HIV/AIDS, the environment, and/or business

Below are some examples for related volunteer experience at MU:

Project B.A.M.—A collaborative mentoring program between Big Brothers Big Sisters of Monmouth and Middlesex Counties, Asbury Park High School, and Monmouth University. MU students serve as mentors to high school students.
There are many ways college students can make a difference in the lives of children through MU's partnership with Aslan Youth Ministries. Examples include serving as tutors and mentors; helping with summer day camp and enrichment programs; and volunteering as a sports coach.
Faculty in the Department of World Languages and Cultures partnered with the Don Bosco Foundation in Cadiz, Spain in summer of 2015. MU students mentored at-risk adolescent boys in Don Bosco's homeless shelter. This program was a great success, and discussions are happening to sustain and build upon this partnership.