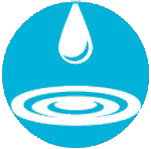 Volunteers lead grassroots efforts in their communities to protect the environment and strengthen understanding of environmental issues. They teach environmental awareness in elementary and secondary schools and to youth groups and community organizations, empowering communities to make their own decisions about how to protect and conserve the local environment. Volunteers also address environmental degradation by promoting sustainable use of natural resources.
Environment Projects
More information to come …
Here's What You Will Need To Study …
If you choose Environment, take 3 courses from ONE of the following sub-areas within the larger area of Biology, Botany, and Ecology OR Environmental Sciences and Related Fields:
Note: Some courses have prerequisites.Your adviser can assist you with appropriate course sequences.
Biology, Botany, and Ecology:
Take any three biology, botany, or ecology classes
Environmental Sciences and Related Fields: Take one courses from each of the following sub-fields
Environmental Related Sciences and Health: Take one course from this group

BY 103: Environmental Science
BY 220: Environmental Biology and Policy
BY 221: Introduction to Global Sustainability (Also listed as PS 223)
BY 342: Coastal Zone Management
BY 389: Internship in Biological Science
BY 442: Natural Resource Conservation and Management
BY 499T: Independent Study in Biology w/ Thesis
CE 220: Environmental Chemistry
HE 340: Environmental Health Issues
MS 298/298A: Introduction to Marine Biology
SC 270: Oceanography

Environmental Related Social Sciences: Take one course from this group

AN 275: Global Environmental Problems
AN 282: Life's a Beach
GIS 375: Applications in Remote Sensing and Geographic Information Systems (GIS)
GO 100: People, Places, and Environments: Introduction to Geography
GO 102: Environmental Geography
GO 268: Urbanization Around the World
GO 275: Global Environmental Problems
PS 223: Introduction to Global Sustainability (Also listed as BY 221)
PS/PO 330: Environmental Policy

Environmental Related Humanities: Take one course from this group

EN 211: Environment and Pre-Modern Literature
HS 173: Environmental History
PR 405: Toxic Wastes
PR 413: Population Dynamics and a Sustainable Future
… and Build 50 Hours of Related Field Experience through an Activity such as:
Educating the public on environmental or conservation issues, or working on environmental campaigns
Conducting biological surveys of plants or animals
Gardening, farming, nursery management, organic or low-input vegetable production, or landscaping
Providing technical assistance and training in natural resource management

Below are some examples for related volunteer experience at MU:

Monmouth University's Community Garden, run by the School of Social Work, strives to develop a community of citizens who work together to create a successful community garden and improve their community and beyond. The garden provides the opportunity for participants to grow their own fresh produce, as well as produce that will be donated to local organizations and individuals in need. The garden also provides educational opportunities for all ages to learn about gardening, sustainability, and wellness.
Urban Coast Institute (UCI) — Monmouth University is uniquely positioned geographically and academically to offer students and faculty an environment for transformative learning outside of the classroom. The mission of the UCI is to serve Monmouth University and the public as a forum for research, education and collaboration in the development and implementation of science-based policies and programs that support stewardship of healthy, productive and resilient coastal ecosystems and communities.