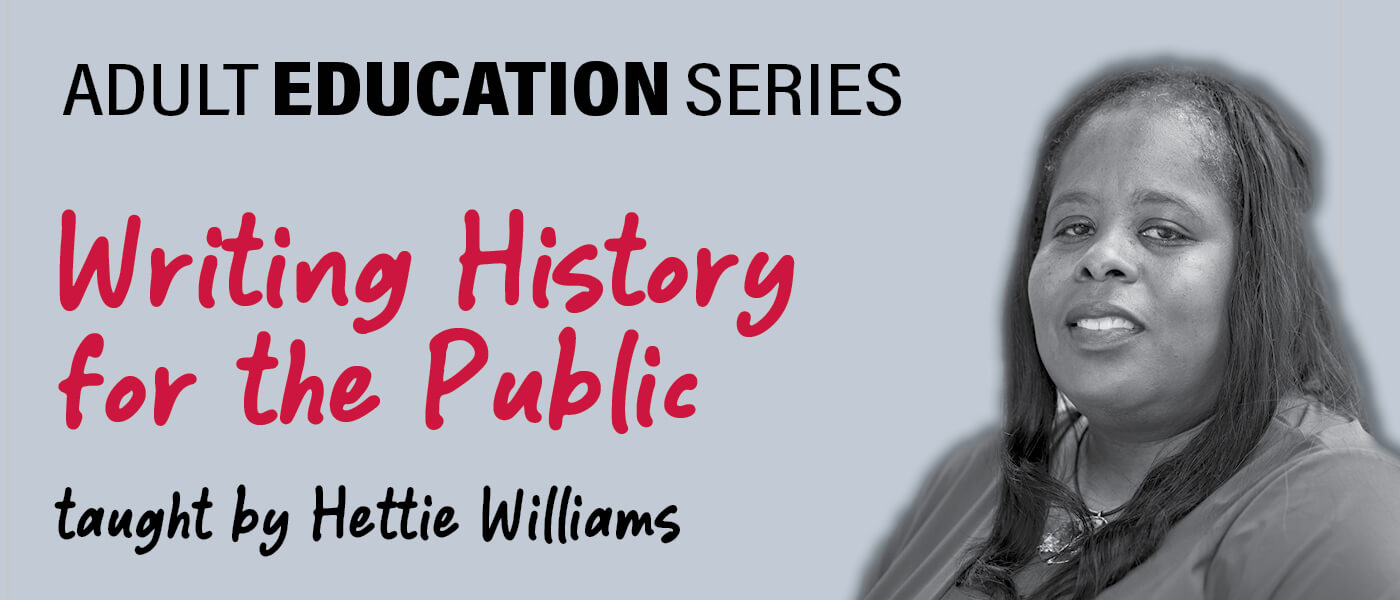 Class Schedule: Thursdays – Apr. 21, Apr. 28, and May 5 | 7:30 – 9:00 PM
This seminar style course, taught by Hettie Williams, focuses on using the historical method to write about various topics in history for the public. In this class, we will work through the process of research, writing, fact-checking and pitching while developing a publishable article for public consumption. To accomplish this goal, we will read and discuss some of the best writings by historians published in the popular press while learning how to develop an accessible online portfolio of publications.
Zoom Link will be provided upon registration.