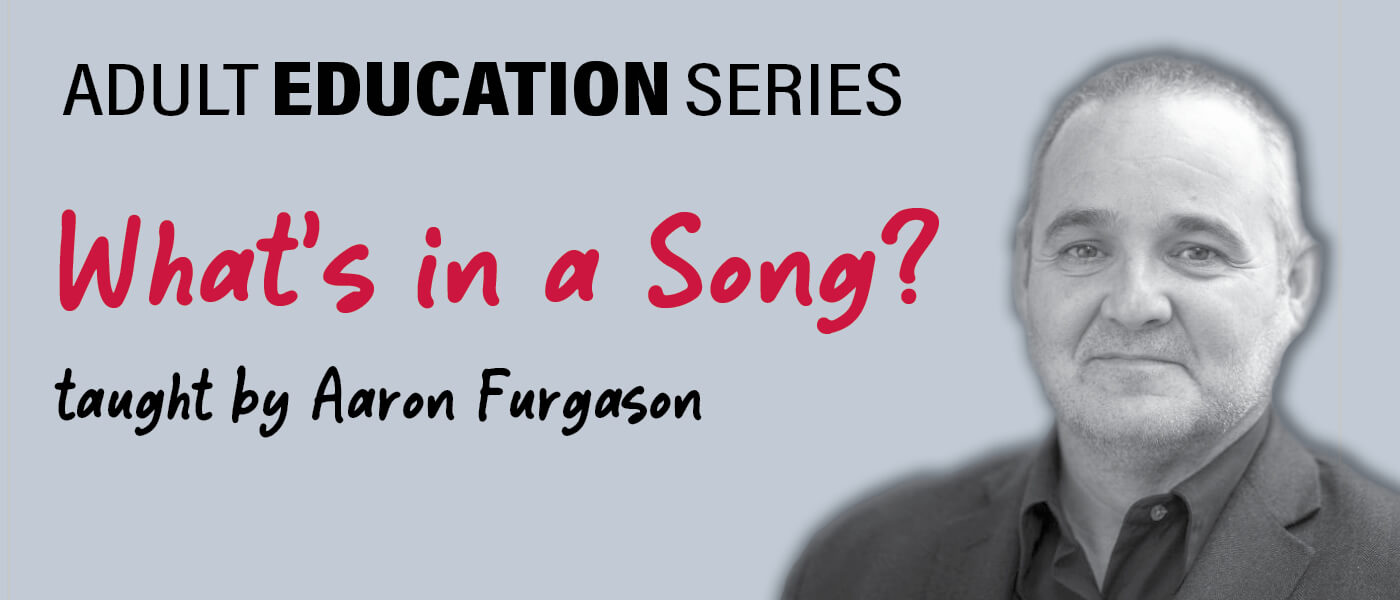 Class Schedule: Thursdays – March 31, April 7, and April 14. | 7:30 – 9:00 PM
This three session virtual course, taught by Aaron Furgason, will explore why we love the songs that we do and dismiss so many others. The class will explore the production and elements of a hit song, the influence of record labels on the production of hit songs, and the methods record labels use to promote and market hit songs. Discussions amongst the participants will focus on the influence of family, friends, media, culture, and subcultures in our understanding and attraction to certain songs.
Instructor: Aaron Furgason, Monmouth University Professor of Radio and Film, as well as previous professional experience working in the music and radio industries.
Zoom Link will be provided upon registration.