Class of 2011 Post-Graduation Survey
OVERVIEW OF ALUMNI SUCCESS
Monmouth University students who received a baccalaureate degree in May 2011 were surveyed in the late winter/ early spring of 2012. Information was obtained for 52% of the May graduating class. The following are the results from that survey.
What was the Class of 2011 doing 6-9 months after graduation?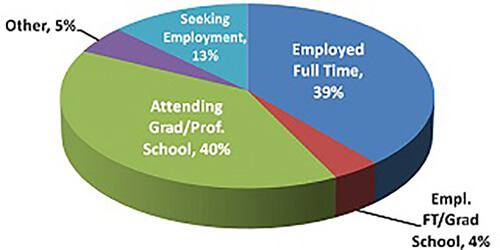 What types of advanced degrees is the Class of 2011 pursuing?
What was the starting salary for the Class of 2011?
Where are the organizations in which the Class of 2011 are
employed geographically located?
How soon after May commencement did the Class of 2011 obtain their positions?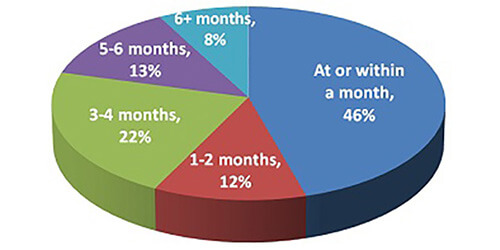 Click here to learn more about placements for specific majors