Supporting the Local Community
Inside Monmouth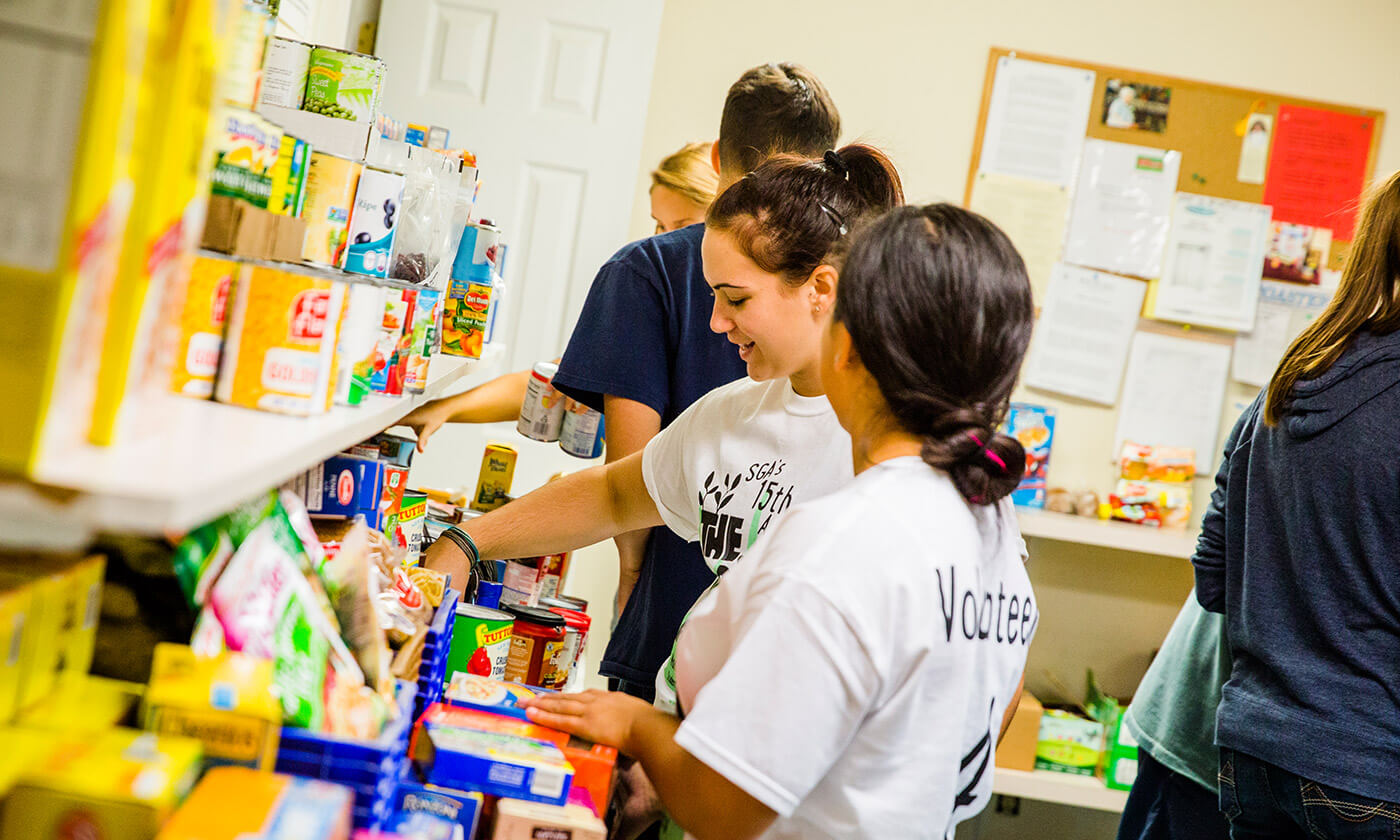 Supporting the Local Community
A family legacy of community service and highlights of students involved in giving back.
Community Involvement Deeply Rooted in Daniels Family
Like the roots of a great oak tree, Maxine '74M and Thomas Daniels '75M HN '01 have been a grounding force of strength and endurance in their community. They recently reflected on their 60 years of service during an interview for Black History Month.
From founding the African American Heritage Association of Monmouth County in an effort to preserve and share their history, to facilitating the Program for Acceleration in Computer Science Careers (PAC) along with their son, Daryl '82M, they have remained steadfast in helping others with grace, courage, and humor.
The Daniels moved to Neptune in 1950 and graduated with master's degrees from Monmouth College in the 1970s. Following in their parents' footsteps, two of their sons also attained master's degrees from Monmouth. Larrick '93M '03M is a technology coach in the Asbury Park High School, having been named "Teacher of the Year." Daryl is an adjunct faculty member of both the University of Phoenix and Park University in Tennessee.
"What we wanted to do was to give the truth about the accomplishments of blacks to this country," Thomas said. "You can do whatever you want to do, but you have to dream it and you have to work it."
Thomas envisioned blazing trails early on when at the age of six he dreamed of flying airplanes. "Then, I decided I would build airplanes. Then I got tired of building somebody else's model, so I built my own. Then as I went along, I realized that I wasn't going to be able to fly airplanes and that I really wanted to design airplanes."
He never lost sight of his dreams. He continued to blaze his trail in the 1940s when he was recognized for his intelligence and talents in the segregated Kentucky high school he attended. He was selected to participate in the Army Specialized Training Reserve Program as part of the Enlisted Reserve, which meant a free ride to college.
"I had been taught all of my life you're inferior because you're black. I learned quickly that wasn't so."
After being discharged from the Army in 1946, he returned to the University of Iowa where he began his studies to attain a bachelor's degree in electrical engineering. Thomas retired from the Army as a space technology executive after 38 years of service, 35 of which were spent at Fort Monmouth and its military base, Camp Evans. He was the deputy director as well as the director of the Combat Surveillance and Target Acquisition Laboratory. After leaving Fort Monmouth, Thomas worked at the Pentagon, providing principal advice, assistance, and guidance as special assistant to the director for Space and Strategic Systems.
Maxine retired in 1986 after 30 years in education. After becoming her high school valedictorian in Texas, she catapulted her career into teaching music in Texas and Tennessee, and then in Neptune and Asbury Park. By 1970 she was the guidance counselor for the new Asbury Park Middle School, later becoming chair of the guidance department.
After so many years of service, one might think that Maxine and Thomas are now ready to ease up on their commitment to volunteering, but anyone who knows them well knows otherwise.
Every first and third Sunday, the Daniels help children become better citizens as part of a program they organized at their church, St. Stephen A.M.E. Zion Church in Asbury Park, called "Grandparents Forum."
The Daniels have also remained involved in the Program for Acceleration in Computer Science Careers program, which celebrated its 30th anniversary in 2014. The program, which provides more science and computer science opportunities to minorities, is sponsored by the Asbury Park-Neptune Alumni Chapter of Kappa Alpha Psi Fraternity, which first partnered with Monmouth University in 1984.
(continued below)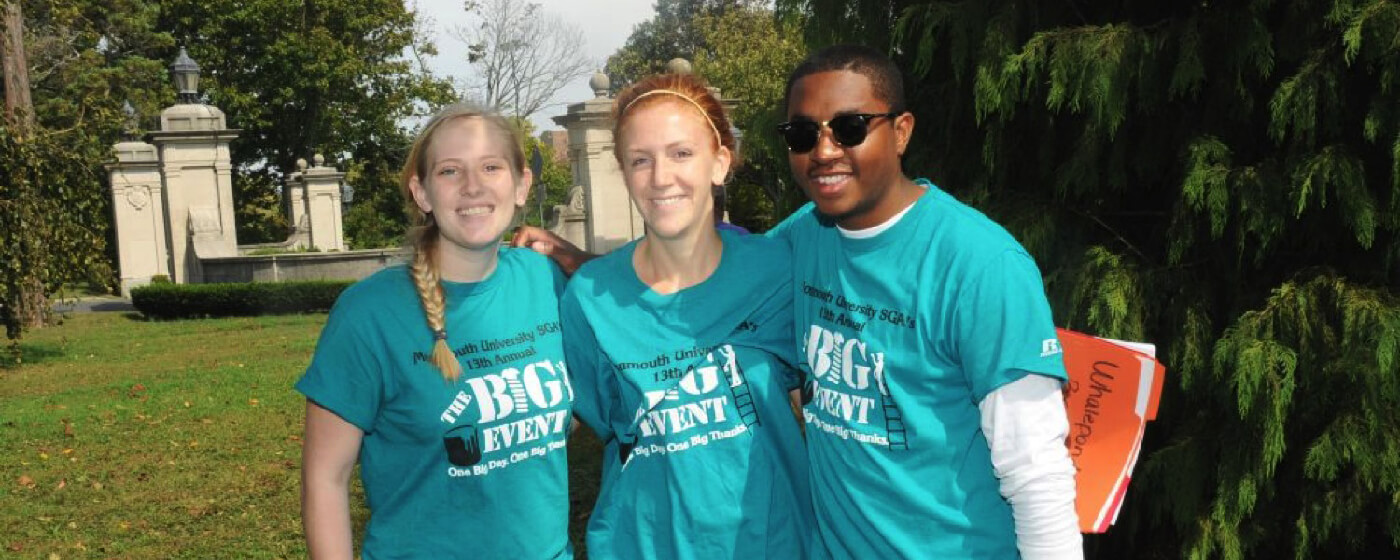 That partnership with Monmouth University's School of Science serves children in Monmouth and Ocean Counties from third to 12th grade. To help facilitate this program, the Daniels' home parish, St. Stephen's, provides two buses to transport 20 children from the Asbury Park area to the PAC program on the Monmouth campus.
The PAC program consists of two, 10-week sessions on the Monmouth campus during the school year, starting in the fall and concluding in the spring. Working with a dedicated group of instructors, tutors, and parents, participating students gain experience with software applications, NXT robotics, mathematics, life skills, problem-solving techniques, and more.
School of Science Dean and interim Vice Provost for Graduate Studies Michael Palladino said, "The enthusiasm that the Daniels had for creating the program and the support of current director Chester Anderson have sustained the PAC program. Countless students have benefited from an exposure to careers in computer science and mathematics as a result of the academic programs offered through PAC."
Thomas and Maxine Daniels have worked together and supported each other for more than 60 years, nurturing new growth in every facet of their lives. Their determination and dedication to their family and community is indelible, and the resulting impact is infinite. Whether it is creating a new program that fosters new opportunities for children or conquering an illness that many would have succumbed to, the Daniels face each new challenge together, never forgetting to share a smile and a laugh or a thank you.
Explore more
Inside Monmouth