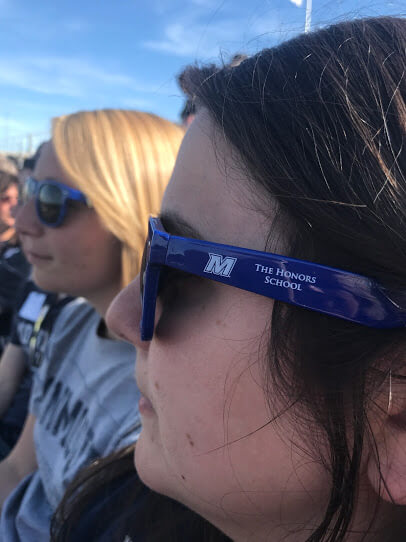 Our goal in the Honors School is to provide you with the opportunity to engage in a meaningful academic, co-curricular, and social experience here at Monmouth.  Being a member of the Honors School gives you an instant community of fellow students who are highly interested in learning.
The Honors School is more than just challenging coursework
In addition to our cutting-edge faculty and exciting curriculum, the Honors School offers meaningful leadership and mentoring opportunities, engaging out-of-class opportunities, support for intellectual pursuits, and meaningful preparation for student success for life after Monmouth. Honors School students develop close bonds as members of a unique campus community.
Honors Perks
Priority registration
Honors Residence Hall
Early Move-In
First Year Mentoring
Personalized advising
Invitations to special cultural and social events on- and-off-campus
Eligible to apply for research grants
Eligible to attend national and regional Honors Conferences
Honors Medallion
"Graduate of the Honors School" on diploma and transcript 
To find out if you qualify for the Honors School, click here!