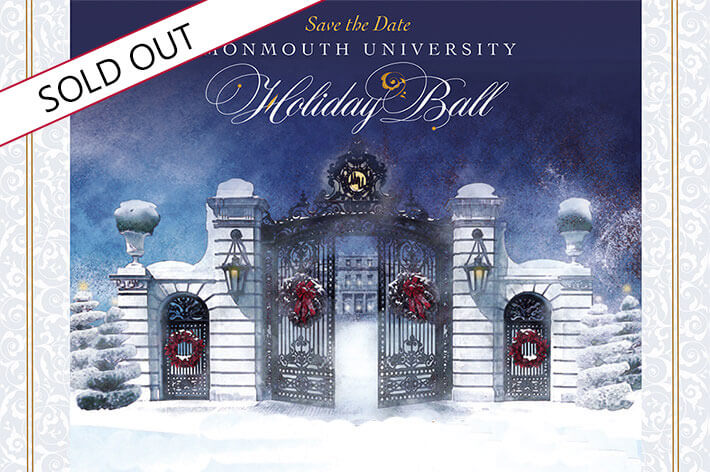 Save the Date!
Monmouth University's Holiday Ball
Saturday, December 1, 2018, at 6:30 p.m.
Please join us for the region's preeminent social event to raise funds for student scholarships and to celebrate the Holiday Season.
All Proceeds to Benefit the Monmouth University Scholarship Fund
Thank you for support, we are now sold out. If you would like further information please call 732-571-3502.