Commitment to Graduate Studies
Welcome to Monmouth University Graduate Studies. Our commitment to personalized post-baccalaureate learning and propelling your career further starts here. There are three core aspects to every graduate educational experience you can expect at Monmouth:
Personalized Faculty Interaction
Our students collaborate with faculty experts who are active scholars, practitioners, and engaged professionals in their fields, delivering advanced intellectual engagement, personal growth and development of leadership expertise.
Flexible Programming
Whether in the classroom, at our off-campus Graduate Center, immersed in the field or online, our personalized approach to graduate education aims to meet each individual student's needs.
Relevant Skills and Hands-on Training
To ensure our graduate students reach their highest career aspirations, our office works with colleagues in all six of our schools to ensure the most relevant skills and training are provided across all of our programs.
Every one of the 1,800 graduate students enrolled in more than 20 degree programs at Monmouth plays a crucial role in the ongoing development of our transformative learning environment. We realize and support that special role here every day.
Accomplished professionals with a graduate degree will tell you that graduate education was among the most challenging and rewarding experiences of their lives. I personally invite you to become part of our Graduate Studies community at Monmouth University, and I'm happy to answer any questions you may have about our programs.
Sincerely,
Michael A. Palladino, Ph.D.
Vice Provost for Graduate Studies
Office of Graduate Studies
Wilson Hall Room 210
Cynthia Plantamura
Assistant to the Vice Provost for Graduate Studies
Phone: 732-571-7550
Email: cplantam@monmouth.edu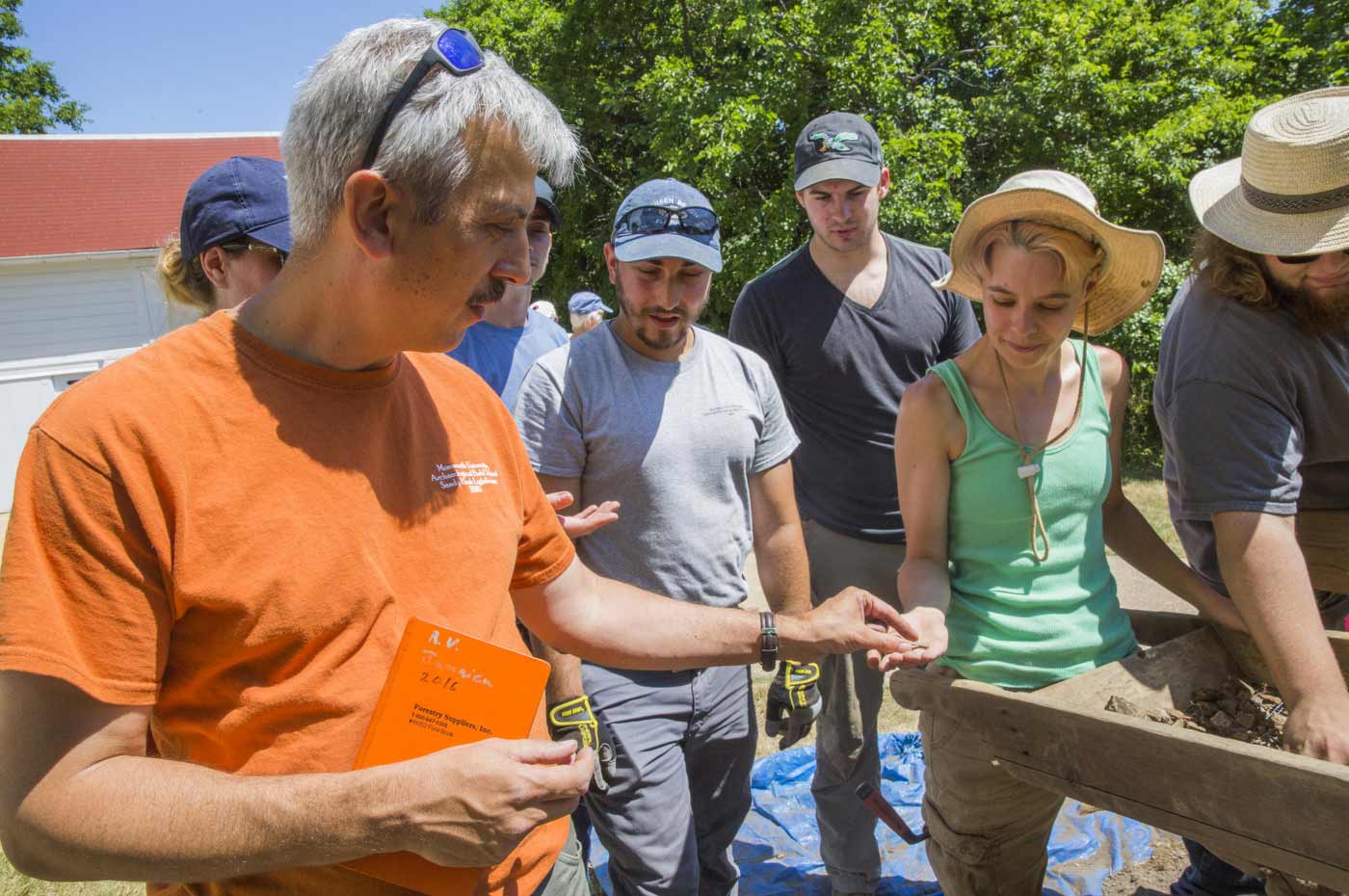 As the History and Anthropology Department Chair, Dr. Richard Veit is a historical archaeologist whose research focuses on the Middle Atlantic Region. He serves on the New Jersey Historical Commission. He has also chaired Monmouth's Faculty Council and directed Monmouth's Center for Excellence in Teaching and Learning. Here he is leading an archaeological dig on Sandy Hook.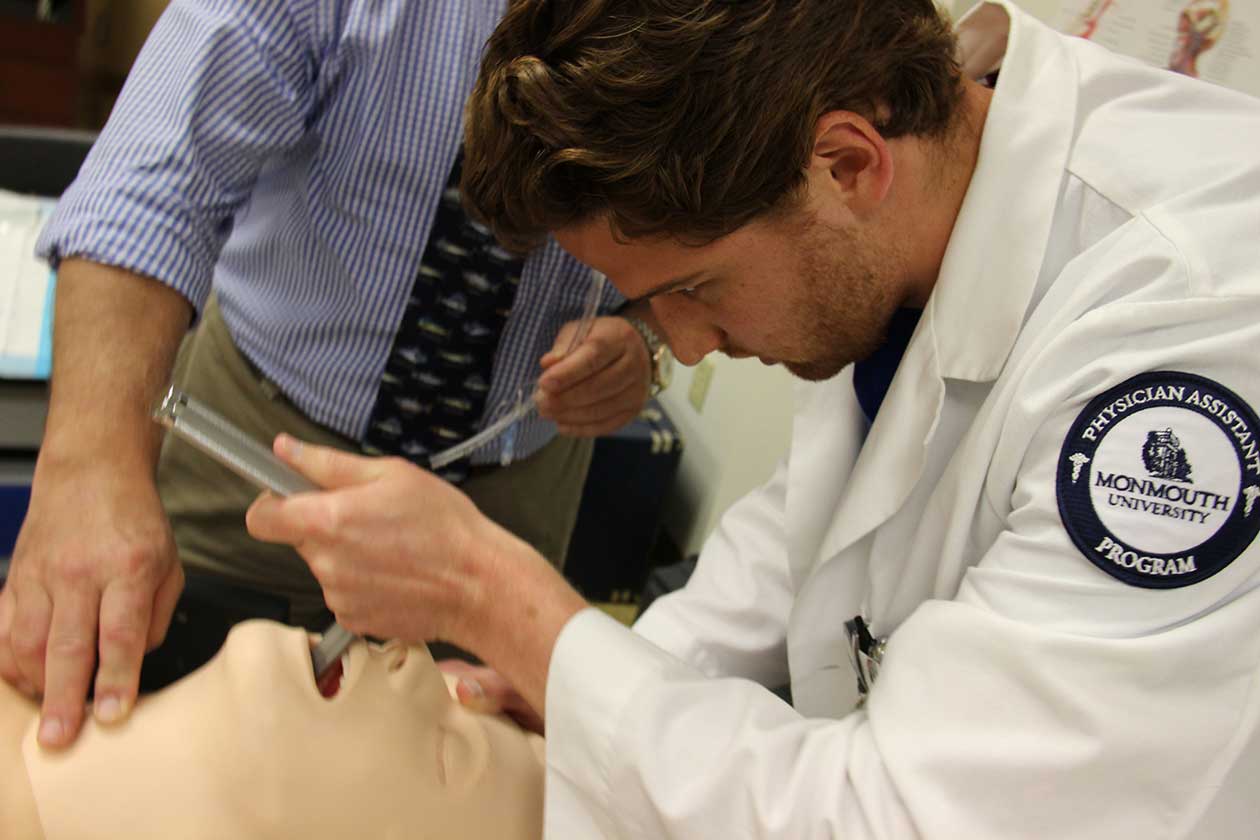 Physician Assistant Student Erik Woxholdt is practicing endotracheal intubation on the PA Program's simulation model enhancing his clinical skills. Simulation exercises prepare students for their clinical clerkships.