Contact Us at First Year Seminar
Dr. Judith L. Nye, Faculty Director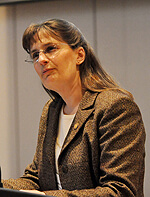 732-571-3637
nye@monmouth.edu
Associate Vice President, Academic Foundations – General Education
Associate Professor, Department of Psychology, School of Humanities and Social Sciences
Ph.D., Virginia Commonwealth University
Distinguished Teaching Award Recipient
Dr. Nye's specialization is in experimental social psychology with primary interests in social cognition and group dynamics. She teaches First Year Seminar and a variety of psychology courses. Current research focuses on small group processes, leadership, and student success in college.
Bea Rogers, Administrative Director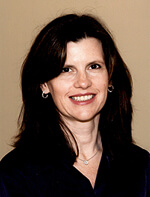 732-263-5737
bea@monmouth.edu
Assistant Vice President, Academic Foundations – General Education
M.B.A., Monmouth University
Freshman Seminar Beacon Award Recipient
Provost's Award for Excellence in Experiential Education Recipient
Long Branch Board of Education Outstanding Service Award Recipient
Alumni Service Award Recipient
Responsibilities include creative and logistical aspects of managing the First Year Seminar courses: student staff hiring, training, and supervision; course scheduling; training and support resources; publicity and marketing resources; developing connections with publishers and external resources; assessment; and faculty support and development.