Exceptional Hawks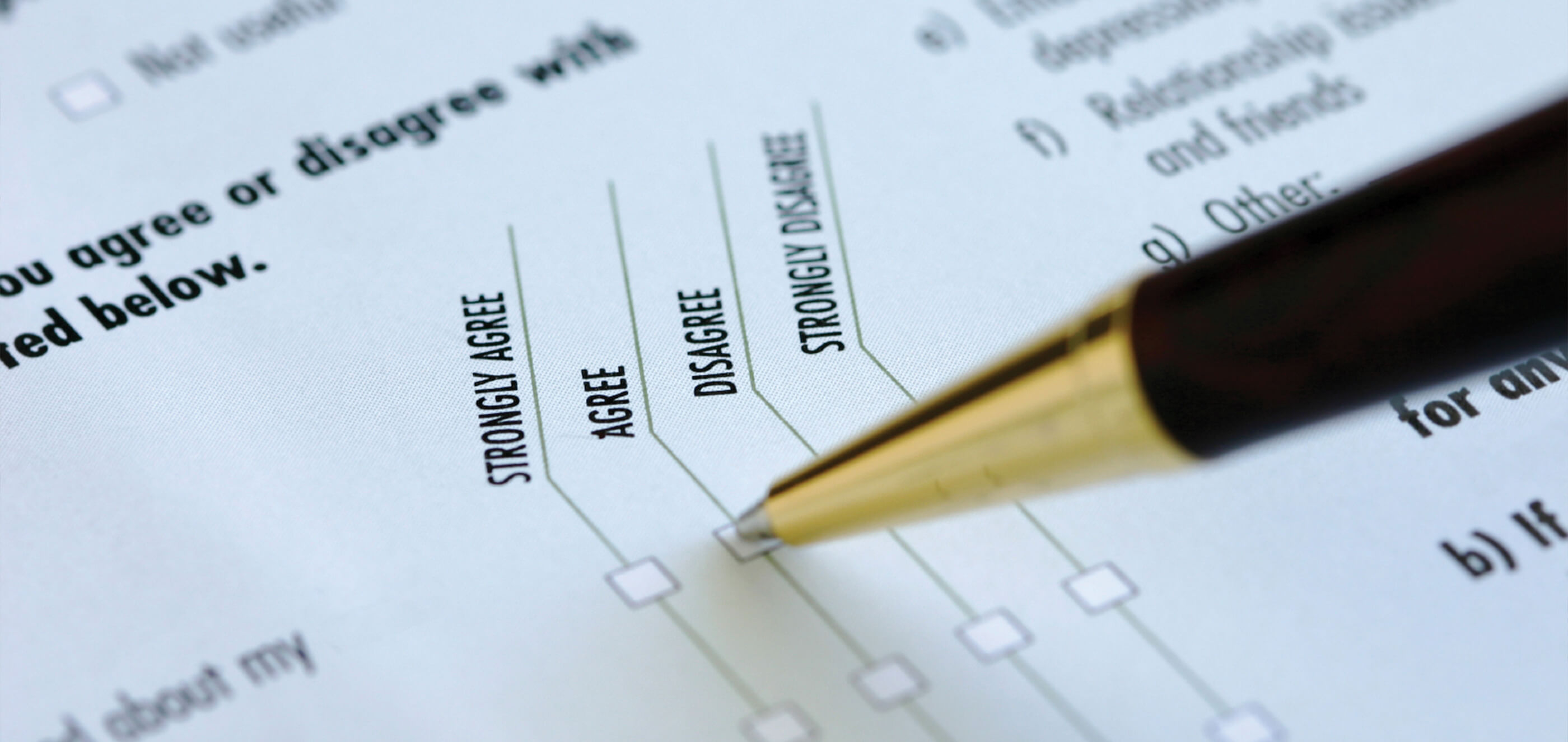 Gauging Public Opinion
Discover a future career path at the Monmouth University Polling Institute, whose award-winning research influences students, the community, public sentiment, and national policy.
Polling Internship Drives Career Aspirations
Interdisciplinary learning is a 21st century imperative, according to a report by the American Association of Colleges and Universities. This type of education encourages students to recognize bias, think critically, and engage in ethical reasoning.
An internship at the Polling Institute, a Monmouth University Center of Distinction, incorporates this type of dynamic learning through practical application. It ties together statistics and practical research applications with the disciplines of political science, public policy, psychology, marketing, and communications to produce influential reports on a variety of topics.
Katarina Kneer '16 knew that she wanted to sharpen these skills when she set out to fulfill the experiential education requirement of her psychology major at the Polling Institute. She knew she had a strong attention to detail, a passion for research, and an interest in finding new and creative research topics. Kneer became a second set of eyes for Timothy Tracey, the institute's former research associate, and Tina Johnsen, the project coordinator.
"I would double, triple, quadruple check all of the numbers to make sure that they were entered correctly because the slightest mistake would result in an error that might later be published," Kneer said.
Kneer was also able to guide some of the research herself and answer some of her own questions in compared the relationships between post-traumatic distress levels and income levels among victims of Superstorm Sandy.
"My favorite part of the internship was getting hands-on experience and being able to say hey, I found this result, did you know that? Did you know that despite any difference in demographics, people affected by Superstorm Sandy were still depressed?" said Kneer.
Kneer was surprised by the outcome and felt that there could be valuable lessons in the results. The original assumption was that participants with more resources who were affected by the storm would have less distress. These findings showed that the emotional impact of the storm may be more widespread than originally thought. She submitted the results to Patrick Murray, director of the institute, to be included in a future, in-depth study.
Kneer was also able to relate her research directly to her psychology major in many ways. In addition to studying human behavior through statistical patterns and the mental health impact of Superstorm Sandy, she learned the art of creating a survey. Her work at the Polling Institute further inspired her to become part of a research institute.
"Declaring a minor in marketing made me want to do research on consumer behavior and why people act the way that they do. Interning at the Polling Institute gave me the opportunity to get hands-on experience," said Kneer. "Tim, Tina, and Patrick inspired me even more. I don't think I would have been as passionate about it if I did not get that experience and have the three of them as mentors."
Kneer's greatest memory from the Polling Institute is also one of her biggest takeaways. Director Murray asked her to collect information on job approval ratings for several politicians and present her findings. At first she found the task daunting, but quickly realized that meeting this challenge would be important to her future in many ways.
"I think that, in my career, this is going to be a realistic assignment. I'm going to have a boss who needs me to find something and present it in front of esteemed professionals," said Kneer. "This was just a great experience and although I was intimidated, it was a valuable lesson in the end, to stay calm, cool, collected, find what I was asked, and present it."
In the end, Murray gave her positive feedback on her findings.
Kneer said, "It was a great feeling to have helped an institute that is so much bigger than myself."
Katarina's experience at the Polling Institute proved to be an asset for her future. She was chosen by her classmates to speak about her internship at the Department of Psychology Semiannual Undergraduate Conference and was presented with the Excellence in Internship Award.
"They're such a strong institute and they've been featured on so many nationally known programs, such as CNN and NBC. Patrick Murray has such a great reputation so I think that when I apply for jobs, people will see that I served as an intern there for months and that I won an award," said Kneer. "By gaining experience and professional skills through my internship, I'll be at an advantage."
Testimonials, Videos, and Extras
Dave Goldenthal
Degree Program:
B.A. in Political Science
Class of
2014
Manager, Data Intelligence at Rauxa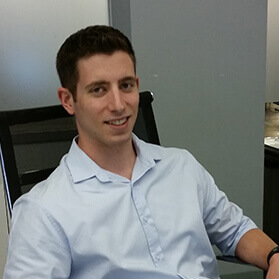 "Working at the Monmouth University Polling Institute really helped to take my education and point it into a practical direction. I was able to go from political theory classes and then work on polls at the institute to get a good glimpse at how different policies and political platforms registered with the constituency. Also, there was a significant amount of pride and recognition associated with working with the Polling Institute. You quickly learn that you're part of a very professional group of researchers who pride themselves in non-biased and quality data collection and analysis."
Frank Guagenti
Degree Programs:
B.S. in Political Science, M.A. in Public Policy
Class of
2010, 2012
Senior Research Analyst at Radius Global Market Research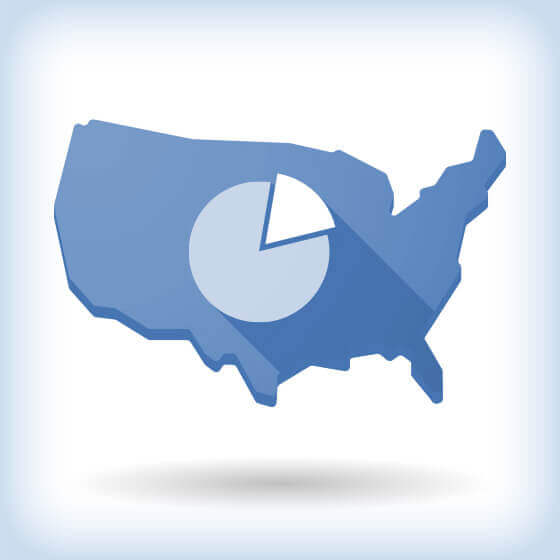 "My work at the Polling Institute really supported what I was doing in the classroom, and what I was doing in the classroom really supported what I was doing in the Polling Institute. I really do think that working at the Polling Institute set me up for life after Monmouth."
The Monmouth Poll helps Determine Presidential Debate

The Monmouth University Poll was one of just five qualifying national surveys that Fox News used to determine which candidates would be on stage for the first Republican presidential debate of the 2016 campaign.
Opinion Taker. Opinion Maker.

Under the leadership of founding director Patrick Murray, the Polling Institute has repeatedly been praised for its ability to accurately and consistently gauge public opinion on both a local and national scale. Murray, who has become a go-to source for the national media, sat down with Monmouth Magazine to talk all things polling.
Explore more
Exceptional Hawks