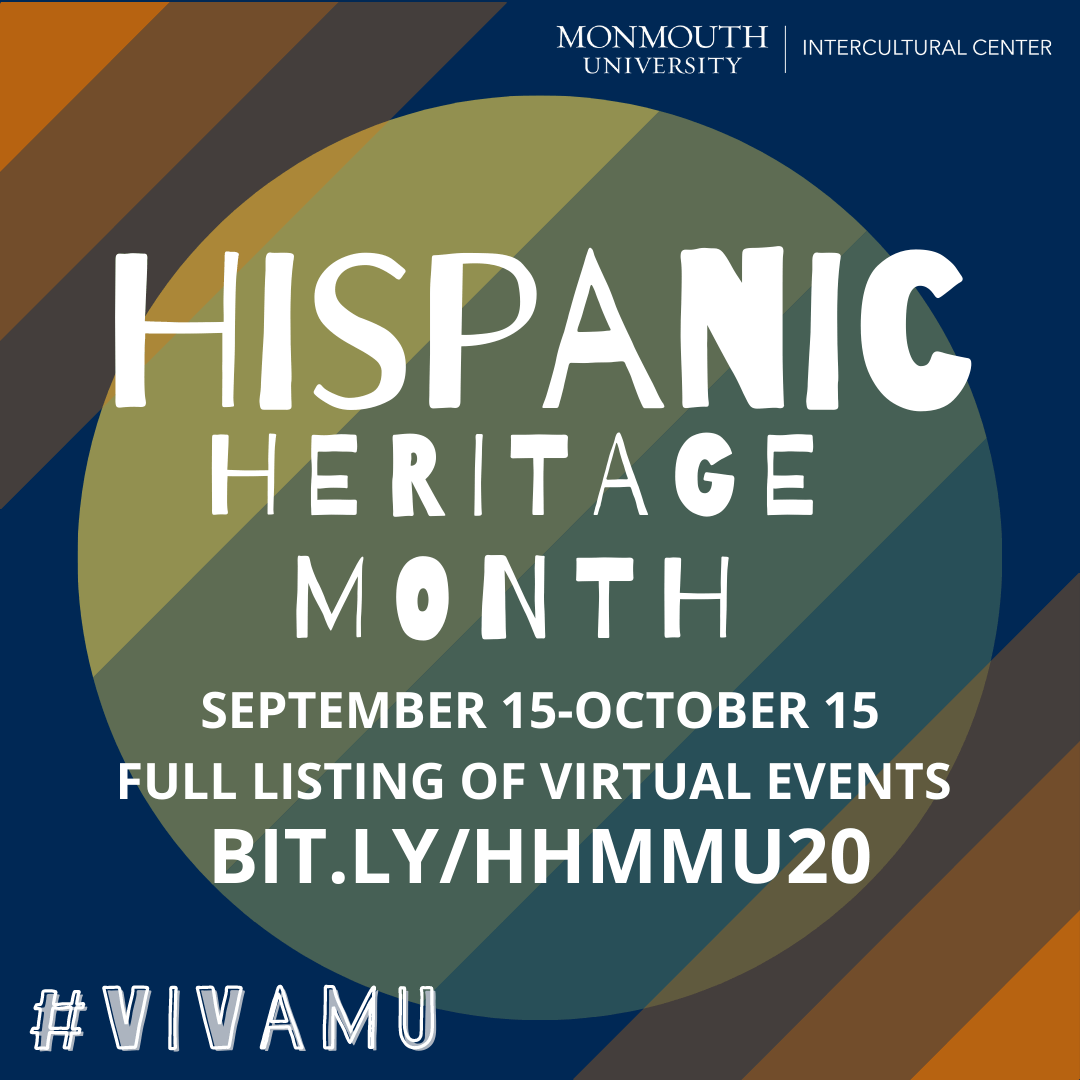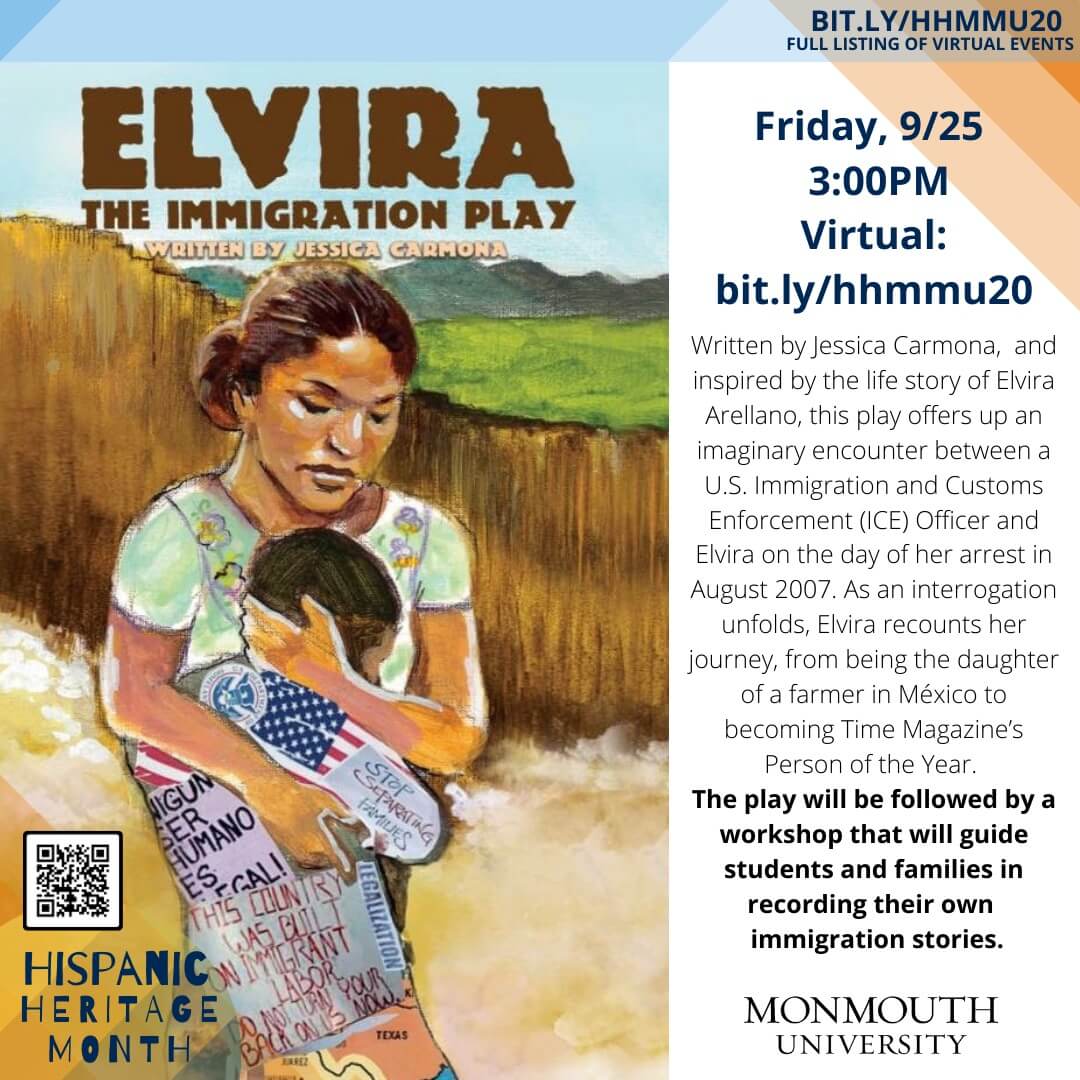 QUENCH: Global Studies: Latino, Latinx, and Caribbean Cultures in the United States, Lecture and Dialogue with Dr. Luis Mora-Ballesteros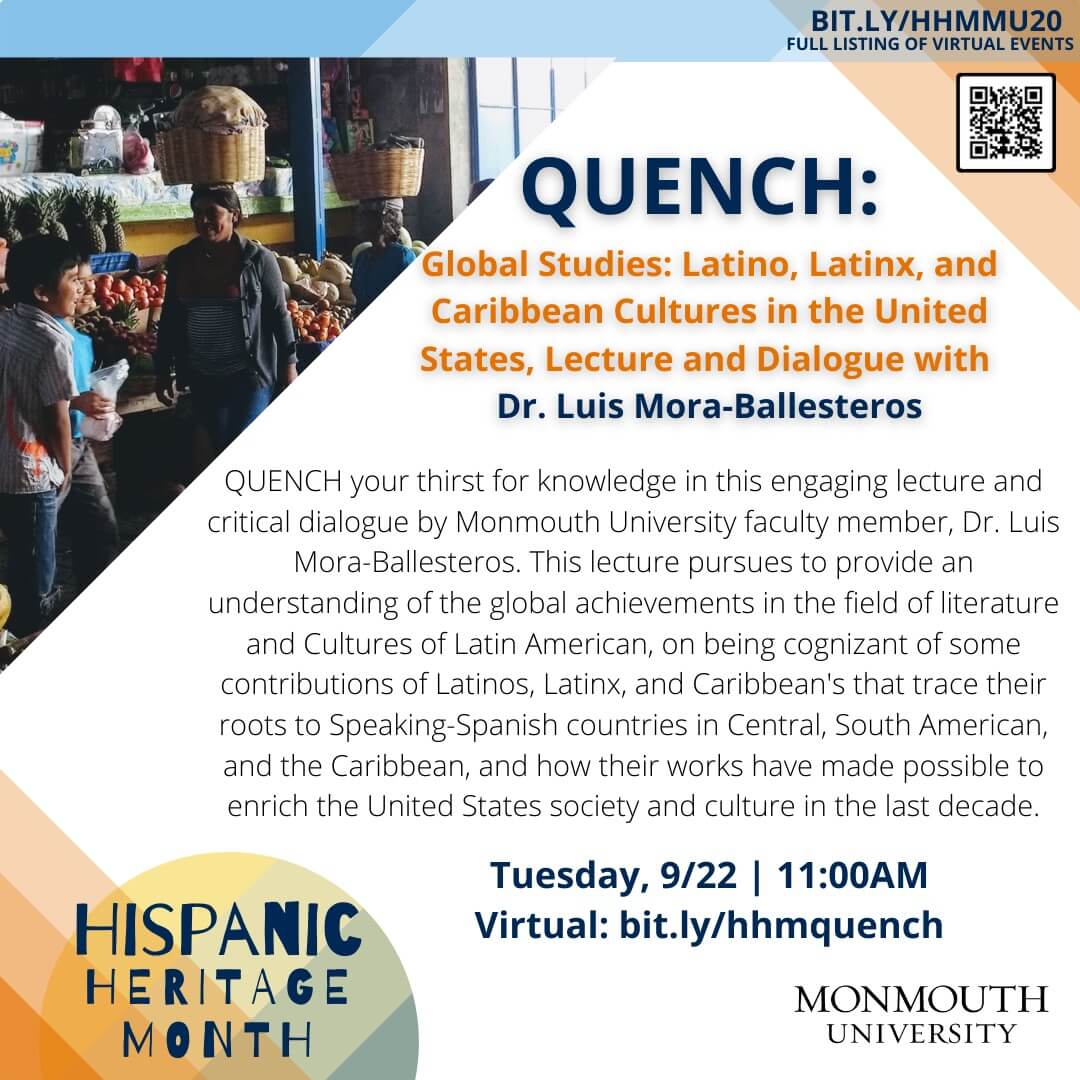 QUENCH your thirst for knowledge in this engaging lecture and critical dialogue by Monmouth University faculty member, Dr. Luis Mora-Ballesteros. This lecture pursues to provide an understanding of the global achievements in the field of literature and cultures of Latin America, on being cognizant of some contributions of Latinos, Latinx, and Carribeans that trace their roots to speaking-Spanish counties in Central and South America and the Caribbean, and how their works have made possible to enrich the United States society and culture in the last decade.
In this interactive, multimedia talk, Kenneth Womack traces the story behind John Lennon's remarkable 1980 comeback album with wife Yoko Ono. Along the way, Womack explores the powerful, life-affirming story of the former Beatle's renaissance after five years of self-imposed retirement. Lennon's final pivotal year would climax in several moments of creative triumph as he rediscovered his artistic self in dramatic fashion. Womack's presentation is drawn from his forthcoming book John Lennon 1980: The Last Days in the Life.
Free and open to the public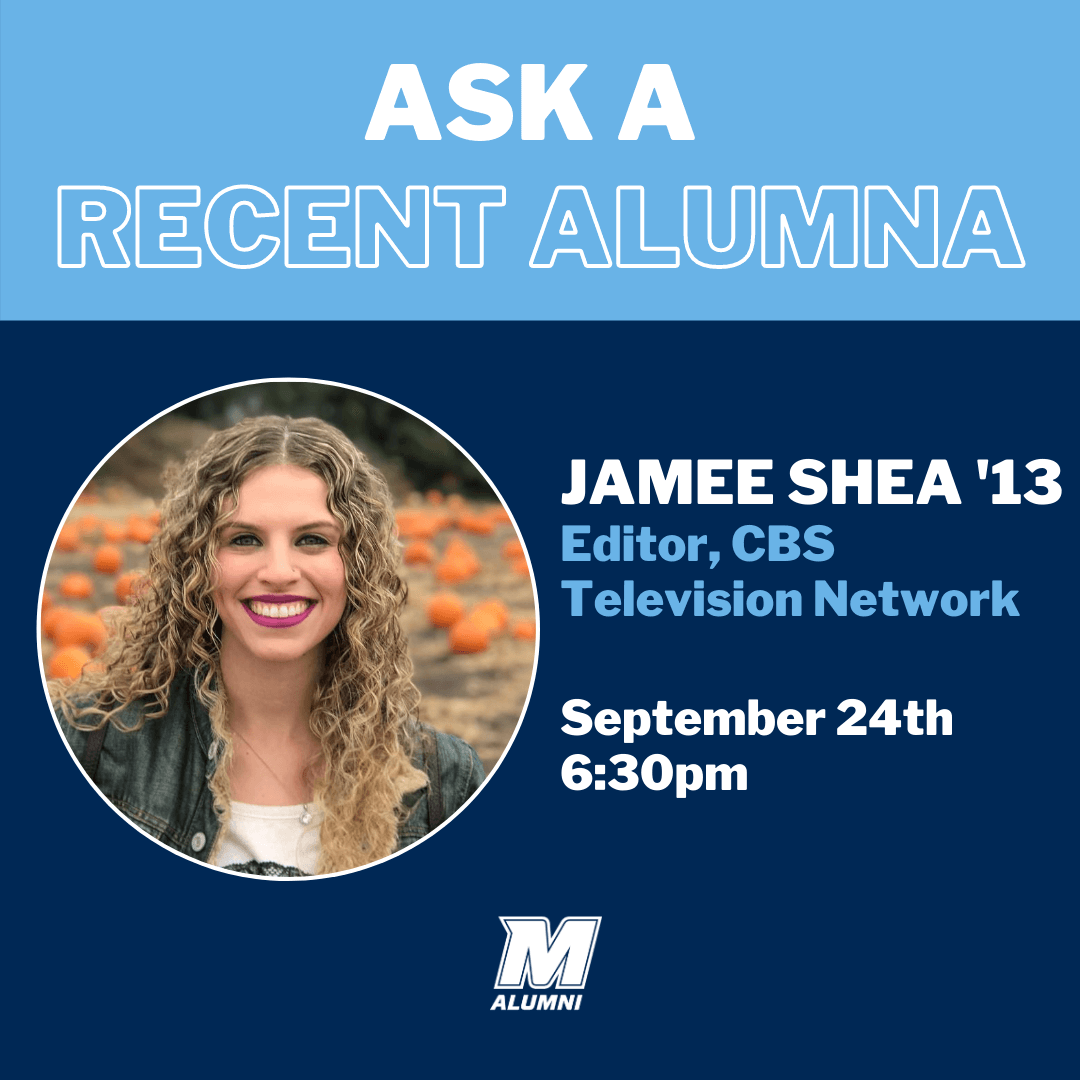 This month's edition of our Ask a Recent Alum Series features Jamee Shea '13, who utilized her Monmouth experience with HawkTV, internship at iHeartRadio, and networking with a fellow Monmouth Hawk to land her dream job as editor at CBS Television Network. In this webinar, Jamee will share her advice on how to use networking as a skill to be successful.
Join us for a zoom discussion of the film Salt of the Earth (2014), a riveting documentary about the Brazilian social photographer Sebastiao Salgado and his mission to document the destructive impact of unfettered industrial exploitation of natural resources and human relations from the late 1960s on, and his own recent efforts to regenerate the rain forest in his native land. The film is available for streaming on a number of platforms including Amazon Prime and YouTube (for rent or purchase). When you register you will be provided the meeting link to join the conversation.
Free and open to the public but registration is required.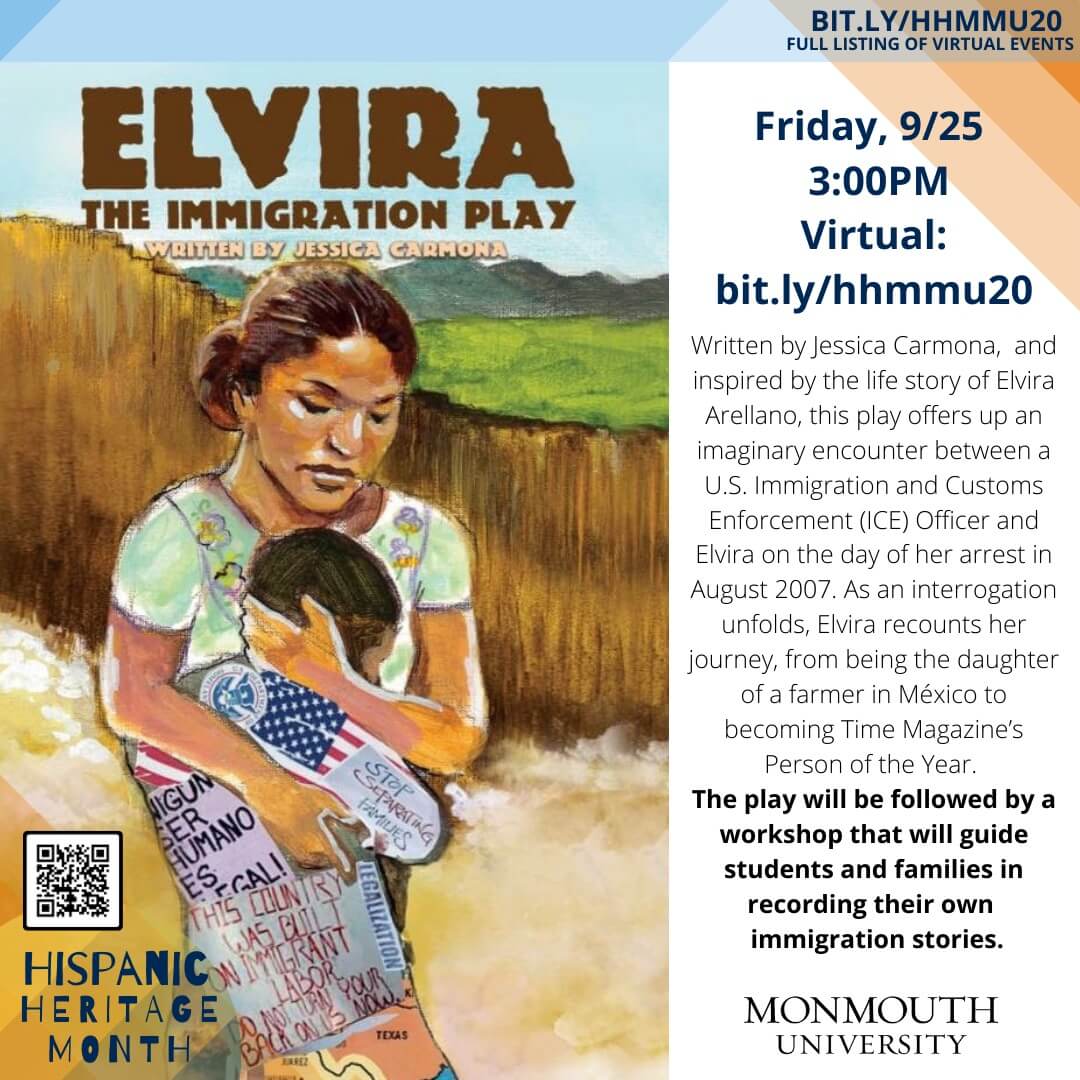 Written by Jessica Carmona, and inspired by the life story of Elvira Arellano, this play offers up an imaginary encounter between a U.S. Immigration and Customs Enforcement (ICE) Officer and Elvira on the day of her arrest in August 2007. As an interrogation unfolds, Elvira recounts her journey, from being the daughter of a farmer […]