Events for October 21, 2019
Events Search and Views Navigation
All Day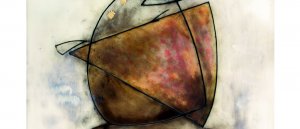 Karen Bright: Throughline is an exhibition spanning 40 years of visual work by Karen Bright, Professor from the Department of Art and Design. Bright's environmentally focused themes serve as the main thread over the 30 year span with consistent narratives on global warming, and climate change. Additional themes in Bright's work relate to the MeToo movement, prevalent social and cultural issues, and current politics—all rendered as sculptures and paintings using encaustic-based materials.
Find out more »
Ongoing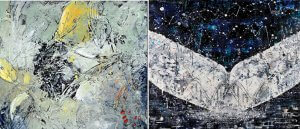 A Sense of Place in Contemporary Encaustic will be juried by renowned artist and teacher Lisa Pressman, curated by Karen Bright, Professor of Art and Design at Monmouth University, and guest curated by Oregon-based artist Kathleen Curtis Cosgrove. A national roster of artists were reviewed for this juried invitational. In the search for artists, the juror and curators sought out work that fit the theme of place, and also met the criteria for level of aesthetic and technical accomplishment using encaustic-based materials.
Find out more »
7:30 pm
GAUGUIN IN TAHITI: PARADISE LOST traces the legendary life story of Paul Gauguin who left France for Tahiti, feverishly in search of deep immersions into lush nature, for feelings, visions and colors, ever purer and brighter. Audiences join this journey from Tahiti to American museums including New York's Metropolitan Museum of Art, The Art Institute of Chicago, National Gallery of Art in DC, and Boston's Museum of Fine Arts where Gauguin's greatest masterpieces are now preserved.
Find out more »
+ Export Events