Events for October 16, 2019
Events Search and Views Navigation
All Day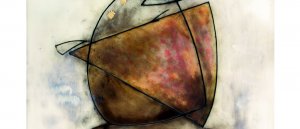 Karen Bright: Throughline is an exhibition spanning 40 years of visual work by Karen Bright, Professor from the Department of Art and Design. Bright's environmentally focused themes serve as the main thread over the 30 year span with consistent narratives on global warming, and climate change. Additional themes in Bright's work relate to the MeToo movement, prevalent social and cultural issues, and current politics—all rendered as sculptures and paintings using encaustic-based materials.
Find out more »
Ongoing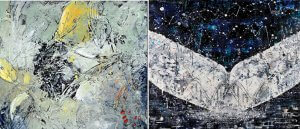 A Sense of Place in Contemporary Encaustic will be juried by renowned artist and teacher Lisa Pressman, curated by Karen Bright, Professor of Art and Design at Monmouth University, and guest curated by Oregon-based artist Kathleen Curtis Cosgrove. A national roster of artists were reviewed for this juried invitational. In the search for artists, the juror and curators sought out work that fit the theme of place, and also met the criteria for level of aesthetic and technical accomplishment using encaustic-based materials.
Find out more »
4:30 pm
Strange Radio, Live! is an immersive lecture-performance in story and sound, part of an ongoing series of experimental radio narrowcasts and broadcasts about the stranger, nearness and distance, forced migration, displacement, home, and the intergenerational transmission of memory. Strange Radio's point of departure is Holocaust postmemory in Vienna, Austria, a sonic portal for sensing experiences of strangers and strangeness in multiple unfolding contexts across the globe. Strange Radio, Live! weaves together personal documentary; disembodied voices and sounds separated from points of origin; fragile signals transmitted through radios and embodied reflections on memory, place, time, and radio—itself a strange medium. Postmemories bounce against histories, sometimes buried and inaudible, in new locations. Tuned into both utopian longings and wounds, Strange Radio is a fragile signal, a love song to radio as a medium, metaphor, and method of deep listening together.
Find out more »
+ Export Events