Events for October 3, 2019
Events Search and Views Navigation
All Day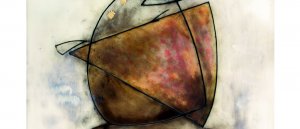 Karen Bright: Throughline is an exhibition spanning 40 years of visual work by Karen Bright, Professor from the Department of Art and Design. Bright's environmentally focused themes serve as the main thread over the 30 year span with consistent narratives on global warming, and climate change. Additional themes in Bright's work relate to the MeToo movement, prevalent social and cultural issues, and current politics—all rendered as sculptures and paintings using encaustic-based materials.
Find out more »
Ongoing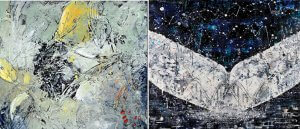 A Sense of Place in Contemporary Encaustic will be juried by renowned artist and teacher Lisa Pressman, curated by Karen Bright, Professor of Art and Design at Monmouth University, and guest curated by Oregon-based artist Kathleen Curtis Cosgrove. A national roster of artists were reviewed for this juried invitational. In the search for artists, the juror and curators sought out work that fit the theme of place, and also met the criteria for level of aesthetic and technical accomplishment using encaustic-based materials.
Find out more »
7:30 pm
Free and open to the public
The three-day Woodstock music festival in 1969 was the pivotal event of the 1960s peace movement, and this landmark concert film is the definitive record of that milestone of rock & roll history. It's more than a chronicle of the hippie movement, however; this is a film of genuine historical and social importance, capturing the spirit of America in transition, when the Vietnam War was at its peak and antiwar protest was fully expressed through the liberating music of the time. With a brilliant crew at his disposal (including a young editor named Martin Scorsese), director Michael Wadleigh worked with over 300 hours of footage to create his original 225-minute director's cut, which was cut by 40 minutes for the film's release in 1970. 
Find out more »
+ Export Events