Events for September 20, 2019
Events Search and Views Navigation
All Day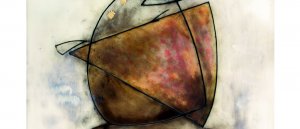 Karen Bright: Throughline is an exhibition spanning 40 years of visual work by Karen Bright, Professor from the Department of Art and Design. Bright's environmentally focused themes serve as the main thread over the 30 year span with consistent narratives on global warming, and climate change. Additional themes in Bright's work relate to the MeToo movement, prevalent social and cultural issues, and current politics—all rendered as sculptures and paintings using encaustic-based materials.
Find out more »
Free and open to the public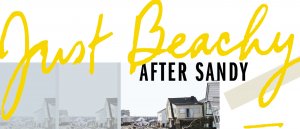 A public, participatory installation by Karen Bright featuring a collaborative work with Assistant Professor of Communication, Amanda Stojanov, will feature placed-based work related to the legacy of Hurricane Sandy.
Find out more »

We are extending this invitation for you to join us as we host Afrofuturist Design: Ancient Dogon To Wakandan Futures, beginning in September and ending in November 2019. We hope that you are able to join us. Opening Reception Saturday, September 27 6 p.m.–8 p.m. Black Speculative Arts Movement: Black Brain Belt Symposium Saturday, November […]
Find out more »
8:00 am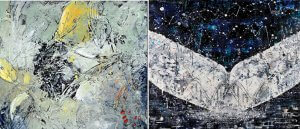 A Sense of Place in Contemporary Encaustic will be juried by renowned artist and teacher Lisa Pressman, curated by Karen Bright, Professor of Art and Design at Monmouth University, and guest curated by Oregon-based artist Kathleen Curtis Cosgrove. A national roster of artists were reviewed for this juried invitational. In the search for artists, the juror and curators sought out work that fit the theme of place, and also met the criteria for level of aesthetic and technical accomplishment using encaustic-based materials.
Find out more »
8:30 am
PROGRAM 8:30 a.m. Coffee, bagels, fruit and mingling 9:00 a.m. Bill Schreiber, "Introduction, Basic Climate Science, Basic Chemistry of Climate Change" Catherine Duckett, "How Does Past Climate Change Help Us Understand the Present?" 9:30 a.m. Randy Abate, "The Plight of Climate Refugees: Rising Seas, Melting Ice, and Inadequate Legal Protections" 10:00 a.m. Pedram Daneshgar: "Climate […]
Find out more »
+ Export Events