Events for September 19, 2019
Events Search and Views Navigation
All Day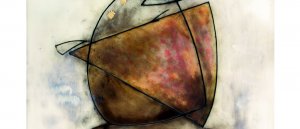 Karen Bright: Throughline is an exhibition spanning 40 years of visual work by Karen Bright, Professor from the Department of Art and Design. Bright's environmentally focused themes serve as the main thread over the 30 year span with consistent narratives on global warming, and climate change. Additional themes in Bright's work relate to the MeToo movement, prevalent social and cultural issues, and current politics—all rendered as sculptures and paintings using encaustic-based materials.
Find out more »
Free and open to the public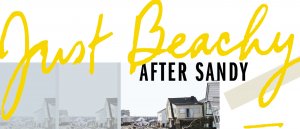 A public, participatory installation by Karen Bright featuring a collaborative work with Assistant Professor of Communication, Amanda Stojanov, will feature placed-based work related to the legacy of Hurricane Sandy.
Find out more »

We are extending this invitation for you to join us as we host Afrofuturist Design: Ancient Dogon To Wakandan Futures, beginning in September and ending in November 2019. We hope that you are able to join us. Opening Reception Saturday, September 27 6 p.m.–8 p.m. Black Speculative Arts Movement: Black Brain Belt Symposium Saturday, November […]
Find out more »
7:30 pm
The Testaments, Margaret Atwood's highly anticipated sequel to The Handmaid's Tale, is revealed. The momentous literary event will be celebrated with an exclusive live cinema broadcast, as Fane Productions present an evening with the Canadian novelist, poet, literary critic and inventor. The publication of Atwood's The Handmaid's Tale in 1985 and the current, Emmy Award-winning television series have created a cultural phenomenon, as handmaids have become a symbol of women's rights and a protest against misogyny and oppression. Live from the London stage, Atwood will be interviewed by broadcaster and author Samira Ahmed in a conversation spanning the length of Atwood's remarkable career, her diverse range of works, and why she has returned to her seminal handmaid story, 34 years later.
Find out more »
+ Export Events