Events for April 29, 2019
Events Search and Views Navigation
All Day
As a universal language the arts are a very effective tool for addressing social issues. The #metoo movement has brought to the surface long ignored injustices perpetrated mostly against women for generations that are finally screaming to be remedied. This juried exhibition will feature works that eloquently depicts remedies, that teach us how to honor women and others who have been maligned, how to implement change within our culture, to alter perceptions and ultimately excise this malady for future generations.
Find out more »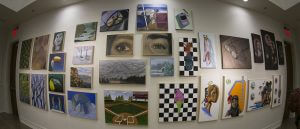 Featuring the select works by Monmouth University students in Photography,
Graphic Design, Animation and Studio Art.
Find out more »
7:30 pm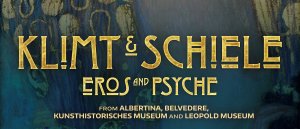 Klimt & Schiele: Eros and Psyche, recounts the start of the Vienna Secession, a magical art movement formed in the late 1890's for art, literature and music, in which new ideas are circulated, Freud discovers the drives of the psyche, and women begin to claim their independence. It was a movement that marked a new era outside the confines of academic tradition.
At the heart of Secession were artists Gustav Klimt and his protégé and dear friend Egon Schiele. This exhibition proves an in-depth examination fo images of extraordinary visual power: from the eroticism of Klimt's mosaic-like works, to the anguished and raw work of the young Schiele in his magnetic nudes and contorted figures against the backdrop of nocturnal Vienna, full of masked balls and dreams imbued with sexuality.
Find out more »
+ Export Events