Events for April 13, 2019
Events Search and Views Navigation
All Day
As a universal language the arts are a very effective tool for addressing social issues. The #metoo movement has brought to the surface long ignored injustices perpetrated mostly against women for generations that are finally screaming to be remedied. This juried exhibition will feature works that eloquently depicts remedies, that teach us how to honor women and others who have been maligned, how to implement change within our culture, to alter perceptions and ultimately excise this malady for future generations.
Find out more »
The exhibition features a selection of some twenty-one works. All are from Monmouth University's extensive collection of Jacob Landau's work, comprising over 300 prints, drawings and paintings. The collection was gifted to Monmouth University in 2008 by the Jacob Landau Institute of Roosevelt, NJ. This exhibit is co-sponsored by the Jewish Culture Studies Program and the Honors School of Monmouth University.
Find out more »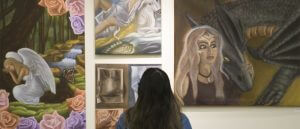 Featuring the work of Monmouth University graduating seniors who will receive their degrees in Fine Art and Animation.
Find out more »
8:00 pm
$25 (Loge); $35 (Orchestra); $50 (Gold Circle)
Lee Rocker and the Stray Cats sold more than 10 million records, garnered an astounding 23 gold and platinum records worldwide, and were music video pioneers of the MTV. The Stray Cat's worldwide mega hits "Stray Cat Strut", "Sexy and Seventeen" and "Rock this Town" have become a part of the fabric of rock and roll. The Rock and Roll Hall of Fame has included "Rock this Town" as one of the 500 most important songs in rock.
Find out more »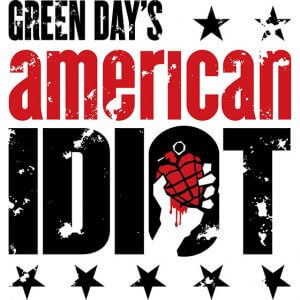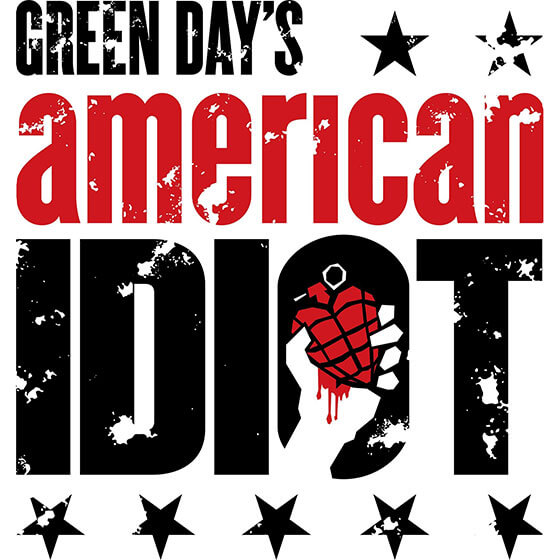 MU Players present their fifth annual student produced musical, featuring a celebration of student performers, directors, choreographers, and designers.
Green Day's powerhouse album is brought to life in this electric-rock musical of youthful disillusion.
The two-time Tony Award-winning hit musical Green Day's American Idiot, based on the Grammy Award-winning multi-platinum album, boldly takes the American musical where it's never gone before. This high-octane show includes every song from Green Day's album, American Idiot, as well as several songs from its follow-up release, 21st Century Breakdown.
Find out more »
+ Export Events