Events for March 27, 2019
Events Search and Views Navigation
All Day
As a universal language the arts are a very effective tool for addressing social issues. The #metoo movement has brought to the surface long ignored injustices perpetrated mostly against women for generations that are finally screaming to be remedied. This juried exhibition will feature works that eloquently depicts remedies, that teach us how to honor women and others who have been maligned, how to implement change within our culture, to alter perceptions and ultimately excise this malady for future generations.
Find out more »
6:00 pm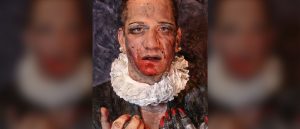 What does it mean to be "part" of the queer community in 2019? Who tells you your story? Your history? Your future? This solo performance is a 70-minute multimedia, performative examination of shifting perceptions of queer male mentorship, LGBT aging anxieties, and the lingering cultural threat assigned to queer sexuality. The piece is an avalanche of pop culture, flamboyance and monstrosity—an intertextual interrogation of queer generational tensions- reclaiming a story of the monsters who refuse to die (for long), refuse to hide the histories their bodies carry, and who keep surviving through wit, camp, irreverence, and an ongoing commitment to the queer community.
Find out more »
7:30 pm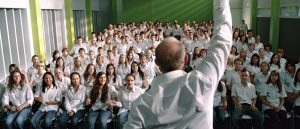 A high school teacher's experiment to demonstrate to his students what life is like under a dictatorship spins horribly out of control when he forms a social unit with a life of its own.
Director: Dennis Gansel
(2008)
Unrated
107 minutes
Find out more »
+ Export Events