Events for March 26, 2019
Events Search and Views Navigation
All Day
As a universal language the arts are a very effective tool for addressing social issues. The #metoo movement has brought to the surface long ignored injustices perpetrated mostly against women for generations that are finally screaming to be remedied. This juried exhibition will feature works that eloquently depicts remedies, that teach us how to honor women and others who have been maligned, how to implement change within our culture, to alter perceptions and ultimately excise this malady for future generations.
Find out more »
6:00 pm
Animal Welfare: The Higher Education Perspective Tuesday, March 26, 2019 6:00 - 7:30 p.m. Wilson Auditorium Monmouth University West Long Branch, New Jersey Use main entrance on Larchwood Avenue (lot 13) What is animal research? How do federal and local laws protect animals? What is public opinion on wild animals in captivity? Monmouth University experts […]
Find out more »
7:30 pm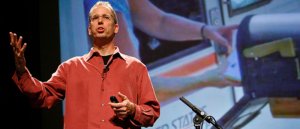 Frank Warren is the most trusted stranger in America. He is the creator of The PostSecret Project – a collection of 1,000,000+ artful secrets that have been mailed to his home on postcards, anonymously. The PostSecret website has become a phenomenon in itself, earning over 700 million views, and making it the world's largest advertisement-free blog. For this event, Frank will join us for a lively lecture based on the topic of #MeToo. Hear the inspiring stories behind the secrets. Listen to some of Frank's favorite secrets…and share your own.
Find out more »
+ Export Events