Stefania Tattoli is a Registered Environmental Health Specialist (REHS) licensed by the state of New Jersey. Stefania's responsibilities include responding to citizen complaints, inspections, regulation enforcement, and communicable disease case investigations. This past year she worked with local politicians to ensure that the townships of Weehawken and West New York had the highest level of support and safety available to the vulnerable population and arranged the COVID-19 vaccination clinics for the communities.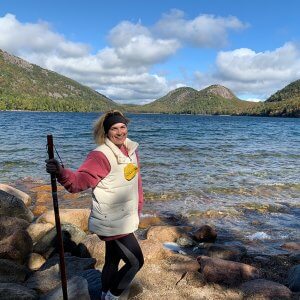 Stefania graduated from Monmouth University with a Bachelor of Science in Health Studies in 2013. She received her Master of Science in Leadership with a concentration in Health Management from Northeastern University in 2018. Stefania then completed the Rutgers University Environmental Public Health Program in the Summer of 2019. 
She enjoys spending her free time volunteering and getting involved in the community. She is a current member of NJEHA and Bergen County Health Officer Society. Stefania is a passionate and accountable leader, driven to contribute to the health and safety of the community.
Stefania teaches Environmental Health (HE 340) and challenges students with real-life situations and encourages lifestyle changes that lessen each individual's carbon footprint.
Education
M.S. Leadership with a concentration in Health Management, Northeastern University
B.S., Health Studies, Monmouth University
Courses
Recently Taught Classes
2021 Fall
Environmental Health Issues – HE 340