Shamima Khan, Ph.D, MBA, B.S.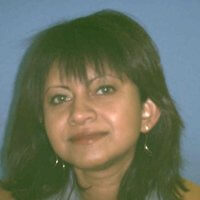 Post-Doctoral Fellowship, University of Vermont
Ph.D., Social and Administrative Sciences / Pharmacy Administration, University of Louisiana
MBA, University of Louisiana
B.S., Clinical Laboratory Science, University of Louisiana
Office

Pozycki Hall, 104

Phone

Email
About

Dr. Khan has taught a variety of courses in the areas of Economics, Economic Outcomes, Pharmacoeconmics, Health Care Policy, Pharmaceutical Marketing and Statistics. Her current research interest lies in understanding the economic impact of health care policy change and public health initiatives. She has published her research in a variety of journals, and her research is highly cited. She also serves as a reviewer for multiple journals. Additionally, Dr. Khan is the President of CRE Services, Inc., a New York City based consulting business.