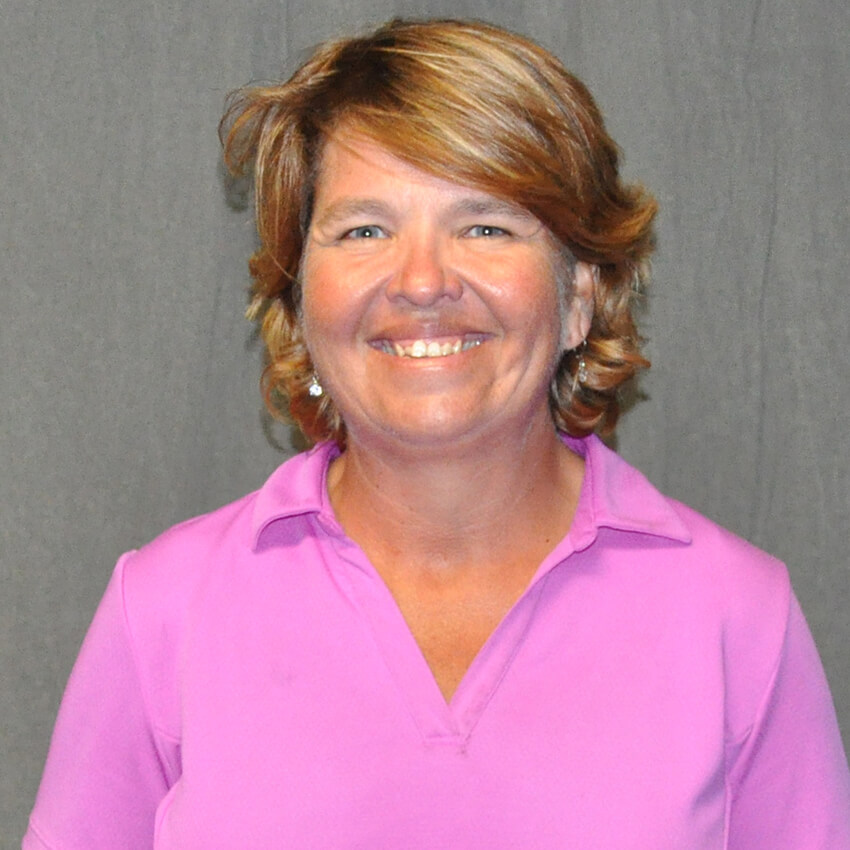 LPGA Professional Michelle Melia brings more than 20 years of teaching and coaching experience and serves as Women's Golf head coach at Monmouth University. The LPGA named her National Golf Coach of the Year in 2008 for her efforts as head coach at Fairleigh Dickinson University, where the women's program won eight Division 1 tournaments and the Northeast Conference Championship, earning a berth to the NCAA.
She is the LPGA Teaching Professional for the First Tee of the Jersey Shore, LPGA Girls Golf Club site director and serves as committee member for numerous local golf organizations. She has been featured on Fox Sports as a leading instructor for stroke survivors and is the lead instructor for the ARC of Monmouth, providing instruction for athletes preparing for the Special Olympics.
No stranger to competitive golf in her own right, Michelle began her competitive career at age 11 and went on to win five New Jersey Women's Public Golf Links Championships, and represented New Jersey at the PGA National Junior Championship at PGA National Golf Club in Florida and the World Optimist Championship at Torey Pines Golf Club in San Diego.
Michelle played college golf at Rutgers University and was a three-time Most Valuable Player and 1993 ALL-ECAC selection. In 2001, she was a member of the Futures Tour.