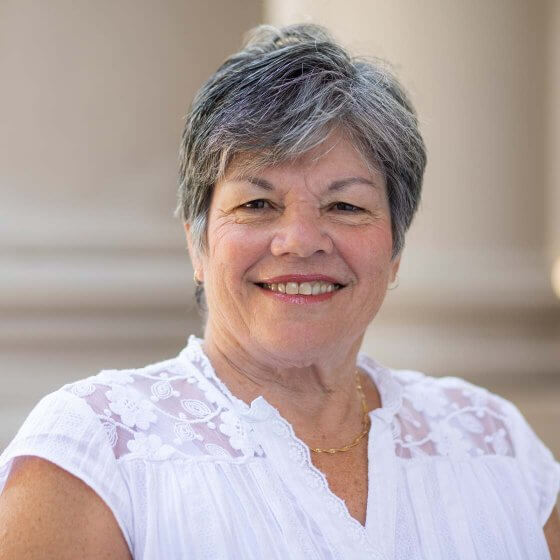 Marilyn A. McNeil
Vice President and Director of Athletics
---
Department

Office

Phone

Email
Marilyn A. McNeil
Marilyn
McNeil, Ed.D., was named the director of athletics at Monmouth
University on April 15, 1994. The sixth person to hold this position at
Monmouth, McNeil is also a vice president of the University.
McNeil,
who guided the Hawks' Athletics program into the Metro Atlantic
Athletic Conference (MAAC) prior to the 2013-14 season, has led Monmouth
to sustained success in the league. Monmouth has captured five
consecutive MAAC Commissioner's Cup titles, including four men's
trophies and back-to-back women's crowns. Dating
back to its time as a member of the Northeast Conference, Monmouth has
now won 11 overall Commissioner's Cups under McNeil's watch.
Overall, Monmouth's teams have won a total of 25 MAAC Regular Season
Championships and 38 MAAC Tournament Championships over the past six
years as a member of the league.
Monmouth boasts a total of 37 All-Americans since 2013, and has
professional athletes competing at the highest level, including current
graduates in the National Football League, Major League Baseball, Major
League Soccer and Major League Lacrosse.
Recently, McNeil has elevated the level of play for a number of
programs, including moving Monmouth's football program to one of the top
FCS conferences in the Big South Conference. Recently, field hockey
joined the America East Conference and the Monmouth Bowling program
began competition in the Mid-Eastern Athletic Conference prior to
2018-19.
Since 2009, Monmouth has seen significant improvements to its athletic
facilities. The OceanFirst Bank Center, a state-of-the art $57 million
building, is the home competition venue for Monmouth's basketball and
indoor track and field programs. In addition, lights and turf have been
installed on Hesse Field on the Great Lawn, the Ciniello Family Bowling
Center was added to Boylan Gymnasium's renovation and Kessler Stadium
underwent a massive renovation prior to the 2017 football season and
added a brand-new track surface in the summer of 2018.
McNeil
has been active on the national level of intercollegiate athletics as
well. A former member of the Division I NCAA Committee on Women's
Athletics and the Management Council, McNeil recently served as the
chair of the NCAA Division I Women's Basketball Committee. McNeil also
served as president of NACWAA and was the chair of the NACDA FCS
Council.
A
native of Canada, McNeil arrived at Monmouth from California
Polytechnic State University. While in San Luis Obispo, she served as
head women's basketball coach, associate athletics director and senior
woman administrator from 1979-94.
McNeil
was awarded her bachelor's degree in physical education from the
University of Calgary in 1968. She continued her education at McGill
University in Montreal, Quebec, where she earned a master's degree in
physical education in 1974. She completed her formal education in 1993
after receiving a doctoral degree in higher education administration
from Washington State University. In 2001, McNeil was honored as the
National Association of Collegiate Women Athletic Administrators
(NACWAA) Division I-AA Administrator of the Year.
As
an undergraduate student at Calgary, McNeil was a member of both the
women's basketball and volleyball teams. She was also a member of the
Canadian National Championship Curling team and competed in the first
World Curling Championships. She served as head coach of women's
basketball at Calgary from 1975-79 and was honored as the Canadian Coach
of the Year in 1979. Before her stint at Calgary, McNeil coached
several teams at McGill University and at Vanier College in Montreal,
Quebec, from 1971-75.
Education
Ed.D., Washington State University
M.A., McGill University
B.P.E., The University of Calgary