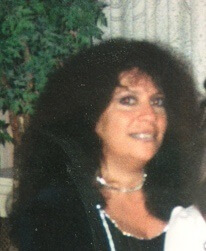 Maria P. Paradiso-Testa, MS.Ed
---
Department

Office

Phone

Email
Maria P. Paradiso-Testa, MS.Ed
Principal of Ocean Day School
Advocate for Children in Urban Education
Recently accepted in Doctoral program for Educational Leadership Specializing in Curriculum, Instruction, and Assessment
Passed NJ Superintendent Assessment
Administrative Certification - Principal
Master's Degree in Educational Administration, Leadership, and Supervision - Monmouth University
Bachelor's Degree - History/Humanities - Georgian Court University
13 years Teaching Experience Pre-K through Adult Education including; Adjunct Professor at Monmouth University, Entrance testing for U.S. Citizenship Classes, G.E.D. Classes, High School History, Middle School Social Studies, and All Academic Subjects K-8.
Educational Highlight: Bible College Graduate - Faith Fellowship Ministries World Outreach Center
Education
MS.Ed, Monmouth University
B.A., Georgian Court University
Publications
Presentations/Invited Talks
Professional Development Presentations:
New Teacher Orientation/Training
Lesson Plan Format
Curriculum and Instruction
Five Star Classrooms
Professional Associations
Kappa Delta Pi, ASCD, New Jersey Association of Affirmative Action Officers Council, Monmouth University Alumni, Georgian Court Alumni
Additional Information
... Empower to Succeed!
"As the focus of education is shifted from teaching to learning, the student-centered environment will provide multiple opportunities for all students to achieve success. Through differentiated instruction and higher level, critical thinking skills, student performance will be enhanced, student achievement will be increased, and failure will never be an option!"
M. P-Testa
Courses
Frequently Taught Classes