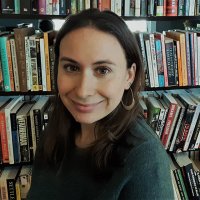 Masters in American Studies, University of New Mexico
Office

Phone

Email
Courses this Semester

SO 107: Intro to Social Justice
GS/SO 225: Introduction to Gender Studies
GS/SO 252: Race and Ethnicity

About

Liza Minno Bloom is an adjunct professor in the Department of Sociology and Political Science at Monmouth and is based in Asbury Park, NJ. She is an organizer as well as an educator and is passionate about creating inquiry-based classroom settings in which students can explore how to apply theory. Her areas of interest include: Queer Theory, Gender, Settler Colonial Studies, Race, The Prison Industrial Complex, and U.S Social Movements.

She holds a Master's Degree in American Studies from the University of New Mexico, where her research focused on settler colonial interventions into Tribal anti-violence policies and practices. She has previously taught at The University of New Mexico in Albuquerque (American Studies), Northern Arizona University in Flagstaff (Women and Gender Studies), and Georgian Court University (Women and Gender Studies).

Her current organizing work is mainly focused on economic and racial justice and popular education in Asbury Park, and her other organizing work has included Indigenous solidarity (as a member of the Black Mesa Indigenous Support Collective since 2008 and the Standing Rock National Solidariteam), feminist media making, national Racial Justice work, anti-war organizing, and labor organizing.