Laura T. Jannone, Ed.D., RN, NJ-CSN, FNASN
Associate Professor, Graduate Faculty
Coordinator of the School Nurse Program
First Year Advisor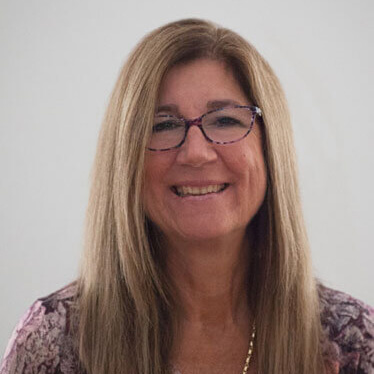 Ed.D, Teachers College Columbia
M.S.N., Monmouth University
M.S., New Jersey City University
Office

McAllan Hall 308

Phone

Email
Regularly Taught Courses

HE/NU 440 Health Policy
HE 260 Substance Use & Abuse
FY 101 Addiction in Popular Films
NU 585 & NU 586 School Nursing 1 & 2
NU 587 P & S & NU 588 P & S School Nurse Practicum 1 & 2

About

Dr. Jannone is a NJ Certified School Nurse and participates in medical missions to Haiti with Foundation for Peace.

Research Interests

Teaching interests include school nursing, substance abuse awareness, health policy and health promotion.

Publications

Books

Jannone, L. (2013). Chapter 2 Conceptual Models and Theories for Administration of Nursing Practice in School Settings in Costante. School Nurse Administrators: Leadership and Management.

Scholarly Articles

Jannone, L. (2012). School Nurses International Hosted Its 16th Biennial Conference in Hong Kong: July 25-29, 2011. NASN School Nurse, Vol. 27, 1, 12-13.

Jannone, L. (2011). Community Services for Victims of Interpersonal Violence. Nursing Clinics of North America, Volume 46, Issue 4, 471-476

Jannone,L. (2011) The Patient Protection and Affordable Care Act : What does it mean for the students in our care? NASN School Nurse, 26: 141.

Jannone, L & O'Connell K. (2007). Coping strategies used in teen smoking cessation published Journal of School Nursing.

Awards

National Association of School Nurses (NASN) President's Recognition Award "Step Up & Be Counted! Data Champion, June 2016

NJ State School Nurses Award Excellence in Nursing March, 2013

National Academy of School Nursing Fellow inducted June, 2012

National Association of School Nurses (NASN) Excellence in School Nursing Award Outstanding School Nurse Educator, June, 2012

Recipient of the NJ League 2010 Nurse Recognition Award

Recipient of the New Jersey Child Assault Prevention Award for Nursing for outstanding efforts and contributions in the prevention of child abuse presented by The NJ Child Assault Prevention Advisory Board, April 8, 2005 in Trenton NJ.

Recipient of Caroline E. Stockpole and George and Enid May Scholarships at Teachers College, Columbia University 2004-2005.