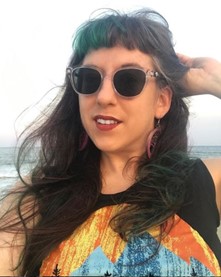 Dr. Keri Sansevere holds a B.A. in Anthropology from Monmouth University and a Ph.D. in Anthropology from Temple University. Her academic research operates at the intellectual borderlands of historical archaeology, contemporary archaeology, and cultural anthropology. Dr. Sansevere is very interested in a diverse range of issues that relate to power, gender, political economy, ancient practices, craft technology, youth cultures, and complementary and alternative healing modalities. She has worked in museums, in the private sector of archaeology, and has taught elementary through college learners over the course of the last 15+ years.
Dr. Sansevere has been teaching at Monmouth University for ten years where she has instructed courses with foundations in archaeology, cultural anthropology, and geography. She lives in Asbury Park with her two beloved cats, Oscar and Cookie. Outside of academic life, Dr. Sansevere loves riding her bike through town on a warm summer evening and is an accomplished vegan cook and baker.
Education
Ph.D., Temple University
Research Interests
Historical archaeology, contemporary archaeology, and cultural anthropology; power, gender, political economy; youth culture; complementary and alternative healing modalities.
Books
Dissertation:
2019 "Anything but White": Excavating the Story of Northeastern Colonoware. Ph.D Dissertation, Department of Anthropology, Temple University, Philadelphia.
Book Chapters:
2017 Colonoware in the Upper Mid-Atlantic and Northeast. In Archaeologies of African American Life in the Upper Mid-Atlantic, edited by Michael J. Gall and Richard F. Veit, pp. 37-54. University of Alabama Press, Tuscaloosa.
Scholarly Articles
2017 Uncommon Pottery Hints at the Presence of Africans or African Americans at the 1761 Brearley House. Lawrence Historical Society Places in Time, 5.
2014 "In the Dark and Rather Lost": An Examination of the mid-18th Century American Indian Landscape in Central New Jersey. Bulletin of the Archaeological Society of New Jersey 66:47-56.
2009 "The Most Ancient Village in Our Country": Interpreting Forgotten Colonial Material from the Salisbury Site, Logan Twp., NJ. Crossroads: An Undergraduate Research Journal of the Monmouth University Honors School. Issue 5.
Popular Articles
2020 Lessons from an Anthropology Classroom: How a Plant Rich Lifestyle Can Reverse Global Warming. Invited author, Plant Based Nation. February 25, 2020.
2018 Archaeology Can Empower Community College Women. Anthropology News website, April 11, 2018.
Additional Information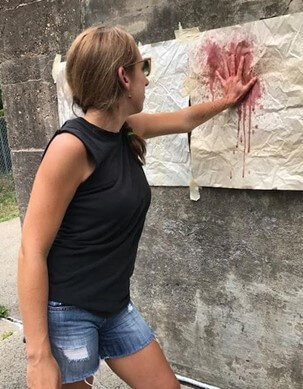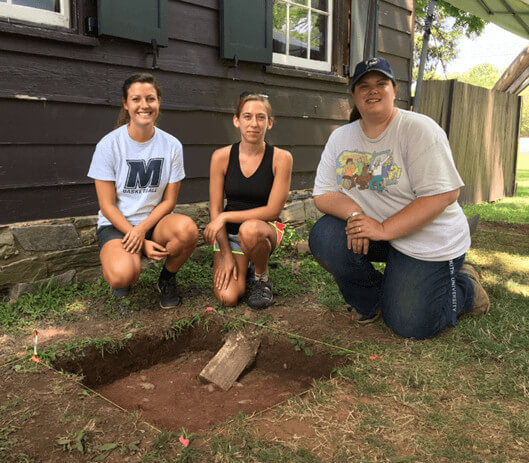 Courses
Recently Taught Classes
2023 Spring
2022 Spring
2021 Fall
2021 Summer E
2021 Spring
2020 Fall
2020 Summer E
2020 Spring