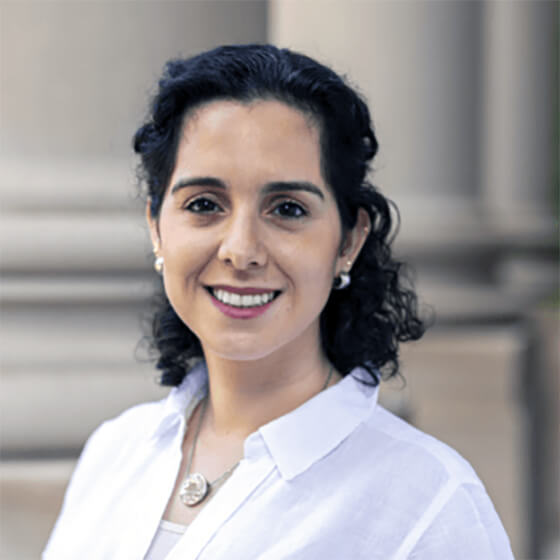 Katerine Y. Ramirez Nieto, Ph.D.
Katerine Ramirez is an Assistant Professor of Economics at Monmouth University. She teaches microeconomics principles and economic development. Her primary research areas are labor and development economics, with a focus on migration and women's labor force participation. She has presented in national conferences for the American Economic Association, the Population Association of America, and the North American Regional Science Association.
She has a PhD in Agricultural, Environmental, and Development Economics from The Ohio State University, an MSc in Agricultural and Resource Economics from the University of California at Davis, and an MPA and BA from Clark University. Before joining Monmouth University, she worked as a Poverty Measure Consultant for The World Bank, a Research Associate for a Randomized Controlled Trial with Innovations for Poverty Action, and a Young Professional at the Central American Bank of Economic Integration in Tegucigalpa Honduras. She was also a Fellow at the International Organization for Migrations in 2015.
Education
Ph.D., Agricultural, Environmental, and Development Economics, The Ohio State University
MSc , Agricultural and Resource Economics, University of California at Davis
MPA, BA, Clark University
Research Interests
Labor Economics, Development Economics, Demography
Professional Associations
American Economic Association, Agricultural and Applied Economic Association, Population Association of America, International Union for the Scientific Study of Population
Courses