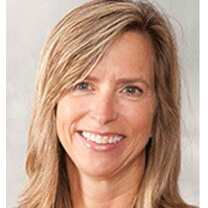 Julie Schaaff, M.S.
Lecturer
Department Advising Coordinator
First Year Advisor - Center for Student Success
---
Department

Office

McAllan Hall 233

Phone

Email
Julie Schaaff, M.S.
Julie Schaaff, MS, was the Corporate Health Coordinator, Community Fitness Coordinator, and Employee Wellness Coordinator for the CentraState Healthcare System from 1991-2002. While there, she developed the "Wellness Olympics" employee wellness program, which received a NOVA award for innovation.
From 2002 through 2012, Julie owned "Reach Yoga Health and Fitness," a yoga studio located in West Long Branch, NJ, which was honored by the Asbury Park Press as one of the best yoga studios in Monmouth County in 2009 and 2010.
Julie began teaching PE 128 (yoga) and PE 142 (Pilates) at Monmouth, as an adjunct faculty member in 2006. She created the PE 144 Tai Chi class and became a full-time faculty member in the fall of 2011.
Education
M.S., Physical Education, University of Delaware
BSEG, Computer Science & Engineering, Bucknell University
Research Interests
Specialty Areas: Biomechanics, kinesiology, and mind-body fitness
Professional Associations
Gray Institute – Certification in Applied Functional Science
American Council on Exercise
Mind Body Specialty Certification
Personal Fitness Trainer Certification
Weight Management and Nutrition specialty certifications
Correspondence Course Reviewer
IDEA Health & Fitness Association – Master Member (1998-present)
American Heart Association Advisory Council (1995-2002, President 2000-2002)
Courses
Frequently Taught Classes
Recently Taught Classes
2022 Spring
2021 Fall
2021 Spring
2020 Fall
2020 Spring
2019 Fall
2019 Spring