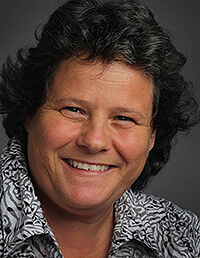 Judy LoBianco is the Supervisor of Health and Physical Education for the Livingston Public Schools. Prior to that she was the Supervisor of Health, Physical Education and Nursing Services for the South Orange-Maplewood School District for 13 years. Through Judy's leadership, the South Orange-Maplewood Schools secured 2 back-to-back US DOE Federal physical education grants for a total of $2.74 million, revolutionizing the program and bringing national recognition.
Prior to that role, she taught high school health and physical education at the district's Columbia High School for 10 years.
Judy is the 2008 Past President of the New Jersey Association of Health, Physical Education, Recreation and Dance (NJAHPERD) and the 2013 Past President of the Eastern District of the Society of Health and Physical Educators (SHAPE America). She currently serves as President of SHAPE America until April 2019.
Among her many accomplishments, Judy was a nationally-recognized Education Week "Leader to Learn From" in 2018 and the 2013 National PE Administrator of the Year.
Courses
Recently Taught Classes
2021 Spring
2020 Fall
2020 Spring
2019 Fall
2019 Spring