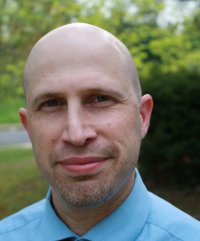 Ph.D., University of Michigan
B.A., The Johns Hopkins University
Office

Howard Hall 124

Phone

Email
Courses this Semester

PY306: Introduction to Neuroscience
PY220: Research I: Methods and Basic Data Analysis Laboratory

About

Dr. Cohen has long had a fascination with the relationship between the brain and behavior. After earning his doctorate, he completed a two-year postdoctoral fellowship at the University of Michigan Hospital in Rehabilitation Psychology and Neuropsychology. There he trained in providing neuropsychological assessments and psychological treatment to children and adults with a range of neurological and neurodevelopmental disorders.

After the postdoctoral fellowship, Dr. Cohen practiced at the JFK Center for Brain Injuries and then Children's Specialized Hospital's Cognitive Rehabilitation program. Currently, he works in private practice where he continues to pursue his love of helping children and adults with brain related issues affecting emotions, behavior, and thinking. He provides assessments and counseling to individuals with a wide range of diagnoses, including traumatic brain injury, stroke, ADHD, high functioning autism spectrum, and learning disorders. Other interests include the use of mindfulness-based interventions to address anxiety, mood, and quality of life for those with chronic conditions. In addition to his individual private practice, Dr. Cohen co-founded the Two Rivers Mindfulness Institute (tworiversmindfulnessinstitute.com) and collaborates with the Mosaic Music Therapy Institute. He enjoys the opportunity to incorporate his clinical experience into the courses he teaches at MU.