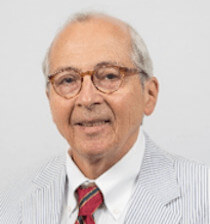 John Inzero is currently an Instructor in the Marketing & International Business Dept. at Monmouth University. He received his B.S. in Economics and his M.B.A. in Marketing Management from Fordham University.
Most of his career has been in industries that design and market gift and home decor products that people buy for themselves and loved ones. John has served as senior management in industries as diverse as gift & home decor, housewares, collectibles, and medical devices.
His responsibilities included design development, marketing, and sourcing. The sourcing part took him to 21 different countries throughout Asia, Europe, and the Middle East. In each of the countries, he met with the manufacturers of the designs that were developed in the US. The main functions were to review, revise, and approve samples, and negotiate pricing. In his role as licensing director, John has worked closely with many artists creating products that decorate the home and delight the heart.
Besides having an abundance of real world experience, John's passion for teaching has lead him to bring his insight, intelligence, experience and integrity to multiple college campuses including: Monmouth University, Rider University, Caldwell University, among others.
Education
M.B.A., Marketing Management, Fordham University
B.S. Economics, Fordham University
Professional Associations
Sr. Buyer, Carol Wright Gifts/Dr. Leonard's Healthcare
Director of Marketing and Product Development, Precision Devices Medical, Inc.
Director of Marketing and Product Development, Cen-Med Enterprises
Director of P/D, Reeves Intl.
Vice President, Sourcing and Development – Giftware and Home Decor, Papel Giftware
Courses
Recently Taught Classes
2021 Fall
2021 Spring
2020 Summer E
2020 Summer B
2020 Spring