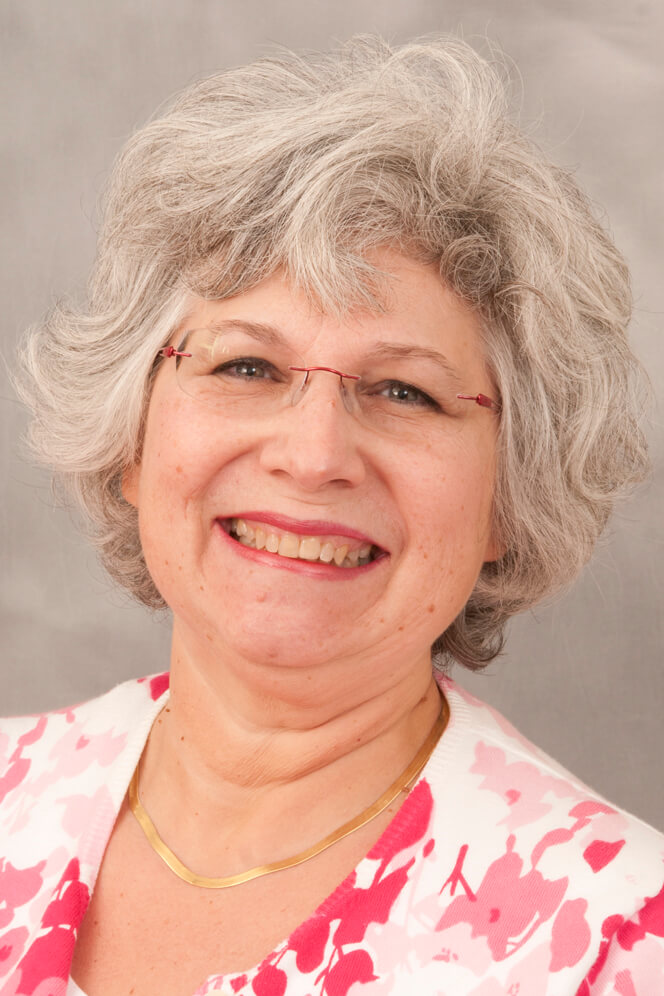 Jamie Kretsch
Senior Specialist Professor
---
Department

Office

Howard Hall 227

Phone

Email
Jamie Kretsch
Professor Jamie Kretsch earned her Bachelor of Science degree in Computer Science from Monmouth College (now Monmouth University) and her Master of Science degree in Computer Sciences from the University of Wisconsin – Madison. She began her career as a member of the research team at Bell Laboratories while still an undergraduate, developing algorithms and software for experimental video conferencing systems. As an MTS in the development area of AT&T Bell Laboratories, she worked in the area of central office operations support, developing systems used to enhance the functioning and reliability of the telephone network.
Professor Kretsch began teaching computer science at Monmouth in the 1980s, concentrating on the courses in the Information Technology Minor program after it was established in the 1990s. Responsible for the experiential Information Technology capstone course IT450, Prof. Kretsch interacts with external clients interested in supporting student education with website and relational database development projects.
In recent years, Professor Kretsch has worked within the university and the community to improve representation of women and minorities in computing and technology careers. Her efforts have included visiting area schools with university computing students, hosting "Hour of Code" activities for the community to encourage family coding experiences, inviting high school students to participate in computing competitions, and developing and offering multiple sections of a Seminar course on "The Diversity Divide: Technology". The seminar course introduced first year students to inequities across gender and racial boundaries within everyday technologies such as video games and facial identification powered through Artificial Intelligence (frequently encountered in social media) and in media, education and career development.
Professor Kretsch served as Computer Science and Software Engineering Department Chair from 2015 to 2018.
Education
M.S., University Wisconsin-Madison, Computer Sciences
B.S., Monmouth College, Computer Science
Research Interests
Professor Kretsch was an early pioneer in online and blended course development and delivery, and presented at several national conferences for technology educators in higher education. Most recently her efforts have focused on promoting an interest in computer science to K-12 students and increasing gender diversity in computing. Supporting efforts have included sending Monmouth students to the largest gathering of women technologists in the world: the Grace Hopper Celebration of Women in Computing, as well as hosting events such as Random Hacks of Kindness Junior where 4th-8th grade students come together as problem solvers with technology mentors to help non-profits in the community. Professor Kretsch is Monmouth's representative on the National Center for Women & Information Technology (NCWIT) Academic Alliance, and through her efforts Monmouth University was a year-long affiliate of BRAID: Building, Recruiting And Inclusion for Diversity, an initiative led by the Anita Borg Institute and Harvey Mudd College and funded by Facebook, Google, Intel, Microsoft, CRA and NSF.
Professional Associations
ACM (Association for Computing Machinery)
ACM-W (ACM's Women in Computing)
ASEE (American Society for Engineering Education)
IEEE (Institute of Electrical and Electronics Engineers)
ISTE (International Society for Technology in Education)
NCWIT (National Center for Women & Information Technology)
NJAET (New Jersey Association for Educational Technology)
NJTC (NJ Tech Council)
Upsilon Pi Epsilon
WEPAN (Women in Engineering ProActive Network)
Courses
Frequently Taught Classes
Recently Taught Classes
2022 Spring
2021 Fall
2021 Spring
2020 Fall
2020 Summer A
2020 Spring
2019 Fall
2019 Summer A
2019 Spring