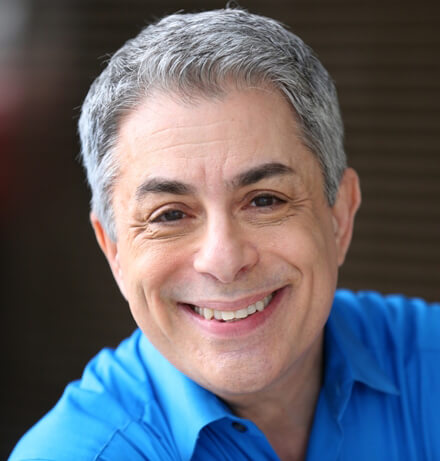 James Donio is the President of the Music Business Association (Music Biz), the music industry association in the United States. Since taking the top role in 2004, Donio has evolved the organization from one primarily focused on physical product retailers to a more inclusive trade association that represents the full breadth of the current music business, including digital distribution, mobile, games, video, applications, and other entities that monetize music. This expanding membership vision includes not only Board-level representation from companies such as iTunes, Microsoft, Spotify, and Google/YouTube but also the introduction of membership levels for individuals and students, not just corporations.
Additional Information
In 2009, Donio conceived the Digital Think Tank to explore and resolve objectives related to enterprise-level digital music commerce, recruiting Bill Wilson to helm Digital Strategy and Business
Development to oversee this area. In 2011, this evolved into digitalmusic.org, which served as the home for NARM's digital initiatives. digitalmusic.org introduced the work group concept, which has since become integral to the organization of Music Biz, with four work groups dedicated to Business Development, Digital Supply Chain & Operations, Digital Asset Management, and Music Subscription. The organization also produced materials such as the Metadata Style Guide and the API Directory to directly address current issues in digital commerce. It also held Digital Music Startup Academy events around the U.S. and in collaboration with ERA in London to help newcomers to the industry create healthy, sustainable music-based businesses. digitalmusic.org was folded together with NARM when the latter rebranded to Music Biz, and its initiatives have been carried on by the new organization.
Donio has worked on collaborative industry campaigns to inspire music sales since he first joined the organization in 1988. Music Biz has worked with every music awards show, from the GRAMMYs ® to the Country Music Awards, to translate televised experiences into exciting in-store campaigns. In 2007, the association collaborated with the Rock and Roll Hall of Fame to create the "Definitive 200," a ranked list of the 200 albums and soundtracks that should be in every music collection.
More recently, Donio worked with the Recording Industry Association of America (RIAA) to revive the Give the Gift of Music campaign in May 2010, which provides consumers with ideas on how to give music – both CDs and digital formats – as gifts, and providing retailers support materials that highlight "giftable" titles. In 2012, the two organizations launched WhyMusicMatters.com, a comprehensive one-stop educational guide for fans looking for information about digital music services and other online retail outlets where they can find their favorite music.
Music Biz also continues to be strong supporter of Record Store Day, held every third Saturday in April since 2007, and their organization's newer event, Back to Black Friday, held after Thanksgiving, bringing together independently owned record stores and artists to celebrate the art of music with exclusive releases and live in-store performances.
Donio has also revitalized Music Biz's annual convention, making it the definitive gathering for about 1,000 executives engaged in the business of music in the United States. Donio has also worked to expand Music Biz's event offerings beyond the convention, introducing the Entertainment & Technology Law Conference Series in 2010 and a regular schedule of webinars on a diverse variety of topics of interest in the industry.
Donio also finds time to participate in other industry events. In 2009, he was a keynote speaker at the TM Forum's Management World Americas and was a panelist at MediaTech's Future of Packaged Media as well as Digital Music Forum East. His is currently an Adjunct Professor at Monmouth University's Music Business program, and he has also guest lectured to students at NYU's Clive Davis Department of Recorded Music and Drexel University.
Donio worked his way up through Music Biz since joining the organization 26 years ago as Director of Creative Services. In 1991, he added PR and marketing functions to his Music Biz resume and was promoted to the position of Communications Director. In 1995, he took on oversight of Music Biz's conventions and conferences as Vice President of Communications & Events. In 2000, he was elevated to Executive Vice President, adding most of the organization's day-to-day administrative and operational responsibilities to his job description, before assuming the top job in 2004.
Prior to joining Music Biz, Donio held a variety of editorial, PR, and event-related positions for the Association of Information Systems Professionals (AISP), an international individual membership organization focused on the needs of office systems professionals.
A Philadelphia native, Donio earned his Bachelor's Degree in Journalism from Temple University. He has been involved in the city's Mummers Parade tradition since his college days and has supported the Mummers Museum since it opened in 1976. This folk tradition, one of the oldest in the country, celebrates the New Year with elaborately costumed participants, songs, and dancing. Jim has participated in a variety of ways, including as a musician, costume designer, choreographer, and television commentator, and won a local Emmy Award in 1986 for "Outstanding Cultural Programming" for his coverage of the event.
Donio has also acted professionally, and if you look closely, you can see him in the movies "Mannequin," "Clean & Sober," and "Stealing Home." The first record he recalls receiving as a gift was Meet the Monkees, which is still on his personal "Definitive 200" list.
Courses